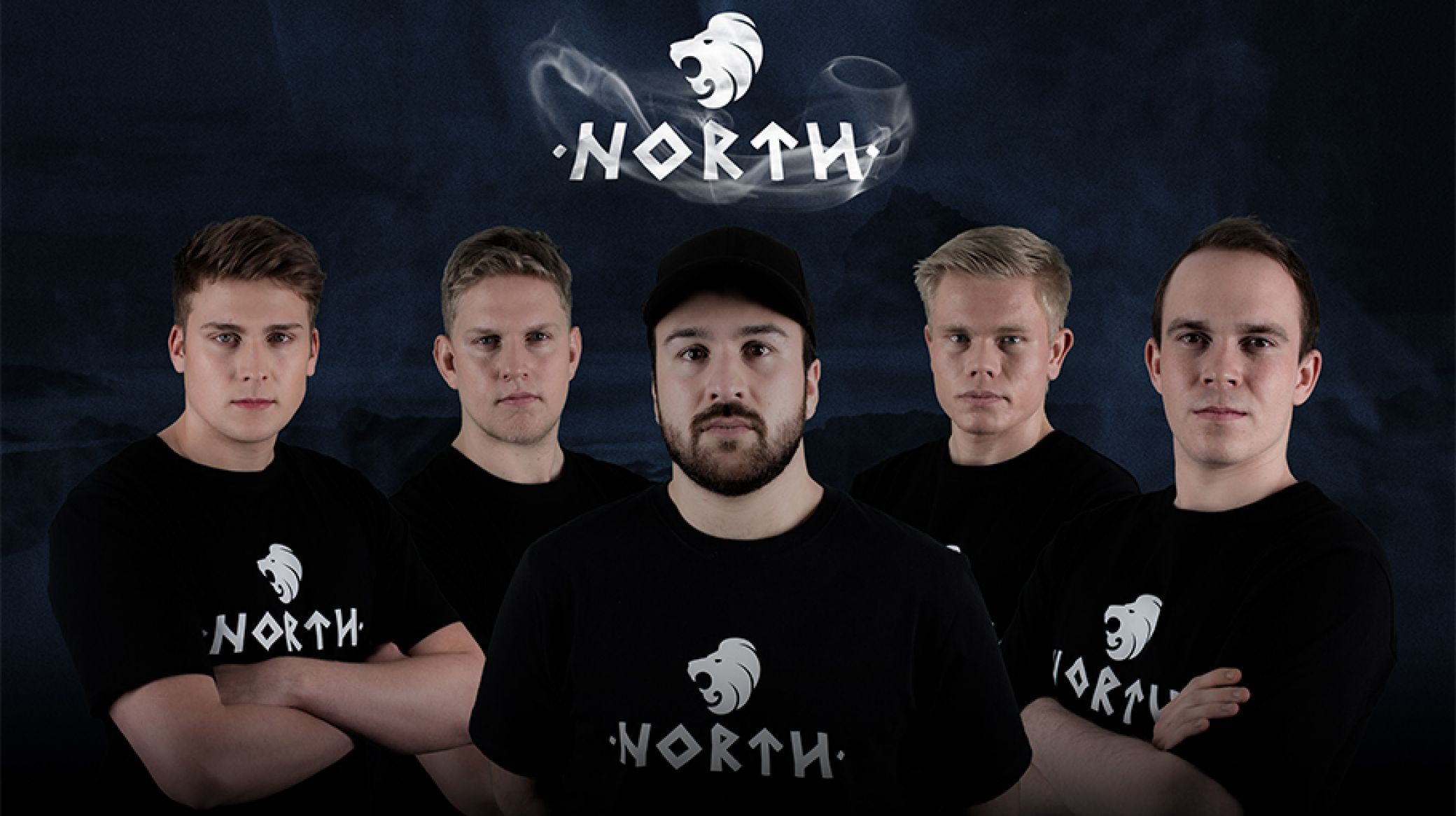 New eSport organization NORTH aims for top position
03/01 2017 14:27
Danish football champions F.C. Copenhagen and Nordic entertainment company Nordisk Film today announced the foundation of a joint eSport organization named NORTH.
Based in Copenhagen, Denmark, NORTH strives to become a leading multigaming organization in Europe with multiple teams and players on the roster.
From the beginning NORTH has signed a two-year contract with the Danish Counter-Strike: Global Offensive team formerly signed with eSport organization Team Dignitas.
The squad of Mathias "MSL" Lauridsen, Kristian "k0nfig" Wienecke, Ruben "RUBINO" Villarroel, René "cajunb" Borg, and Emil "Magiskb0Y" Reif will be competing under the NORTH banner for the first time at the first ELEAGUE Major tournament in Atlanta later this January.
- We are two leading companies within entertainment and sports venturing into eSport at the very highest level. We see great potential and have high ambitions with NORTH that will be among the worlds strongest from day one, said Anders Hørsholt, CEO of F.C. Copenhagen.
- The eSport business is characterized by high growth, digitization and a young audience. It is a natural extension of Nordisk Film's existing business areas of film, cinemas, games and gift services. We want to create a strong fan based Nordic eSport organization, said Allan Mathson Hansen, CEO of Nordisk Film.
The parties behind NORTH have hired Jacob "Maelk" Toft-Andersen as the organization's sports director. He joins NORTH from a position as sports director for Schalke 04's eSport organization. Jacob "Maelk" Toft-Andersen will have the overall responsibility for reaching NORTH's high sporting ambitions. This involves scouting and recruiting of new players.
- This is a major boost for eSport in the Nordic region. The level of ambition and organization is extremely high and with the support provided by F.C. Copenhagen and Nordisk Film NORTH will have the strong platform needed to compete with the very best. Already, we have one world-class team within Counter-Strike, but we want to expand to other games. There is a large talent pool and we see ourselves as very competitive when it comes to attracting and developing the best eSport players, said Jacob Toft-Andersen.
NORTH achieves to be the leading hub for eSport in the Nordic countries where talent is strong. NORTH has created eSport training facilities at F.C. Copenhagen's home field, Telia Parken, in Copenhagen. And it will provide players with the top professional setup and organization needed to deliver great sporting performances and results.
- - - - - -
About Nordisk Film
Nordisk Film is the leading producer and distributor of films in the Nordic countries and operates the biggest cinema chain in Denmark and Norway. Nordisk Film owns a variety of digital businesses and is the distributor of PlayStation in the Nordic and Baltic countries. 
Nordisk Film is part of Egmont – Denmark's biggest media group with 6,600 employees and activities in 30 countries. Egmont is a commercial foundation that generates revenue amounting to EUR 1.6 billion and donate over EUR 10 million a year to help improve the lives of children and young people.