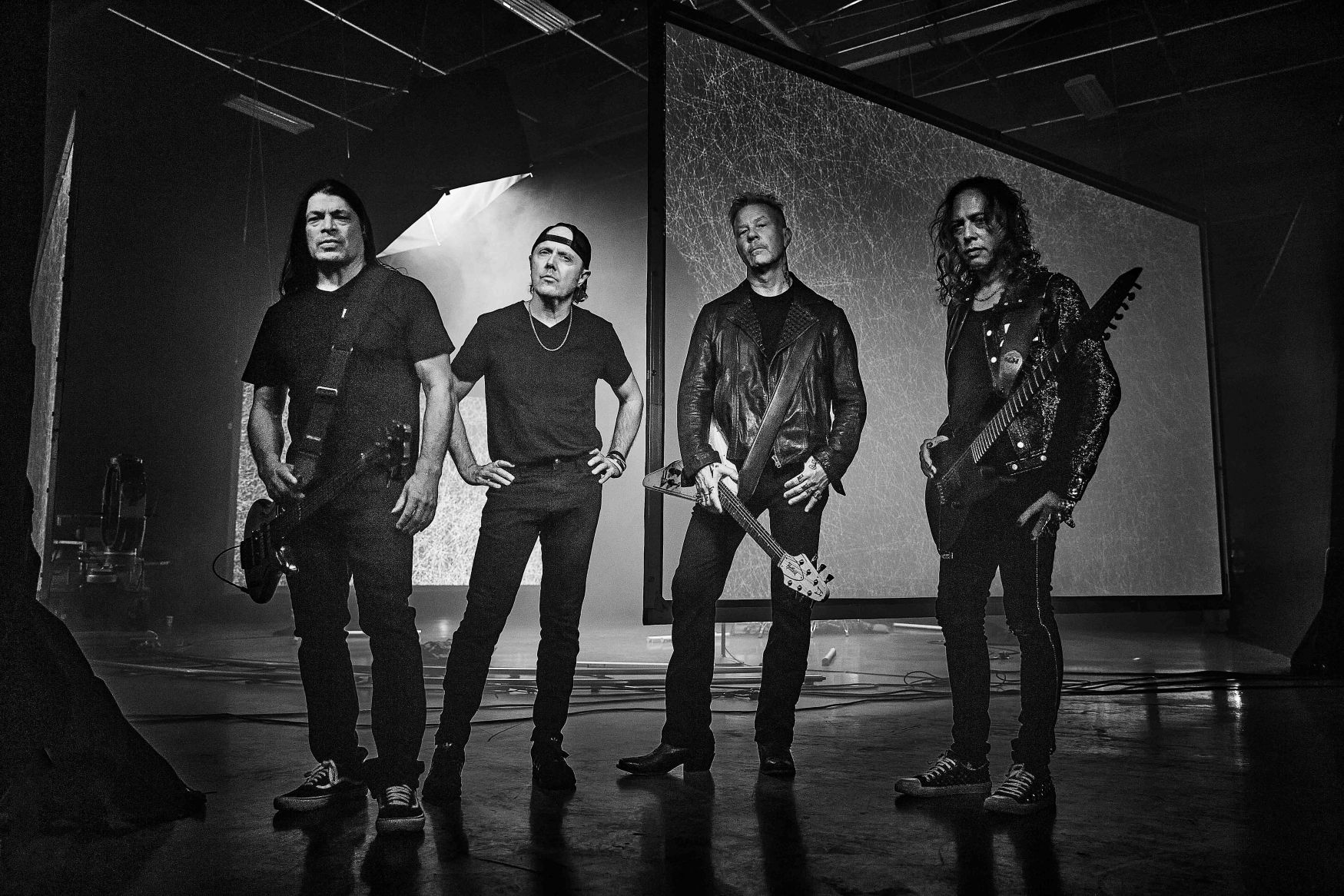 Metallica in Parken Stadium 2024
28/11 2022 16:12
Metallica will play two live concerts in Denmark's Parken Stadium on Friday 14 June and Sunday 16 June 2024.
The two nights in Copenhagen will feature different setlists and special guests – one weekend, no repeats!
Metallica Denmark special guests
Friday 14 June 2024 – Architects and Mammoth WVH
Sunday 16 June 2024 – Five Finger Death Punch and Ice Nine Kills
Metallica Denmark tickets
Tickets for Metallica in Copenhagen are sold as two-day and one-day tickets.
The sale of the two-day tickets starts on Friday 2 December at 9am via Ticketmaster and includes the option to pre-order the 72 Seasons vinyl and/or CD.
Live Nation presale: Thursday 1 December at 10am - read more at livenation.dk/presale.
The sale of one-day tickets starts on Friday 20 January 2023 (if there are more tickets available).
Get more ticket information in the FAQ here at livenation.dk
New stage design
The M72 tour features a prominent new stage design, moving the famous Metallica Snake Pit to centre stage.
For more information, including fan club pre-sales, 'enhanced experiences' and more, visit metallica.com/m72-info.
Previous visits to Parken
Metallica last played in Parken on Thursday 11 July 2019, and also had a gig on Wednesday 26 May 2004.