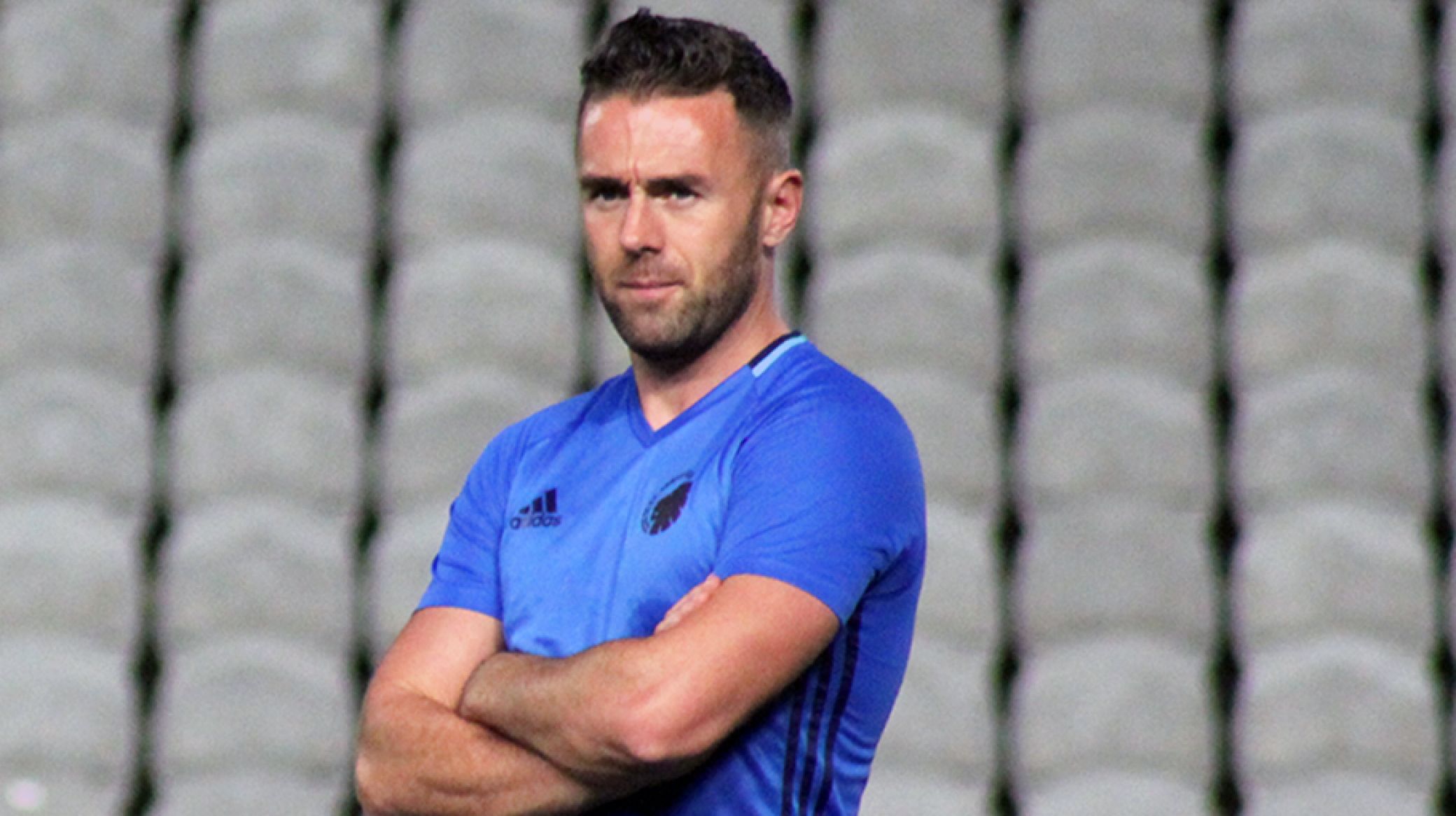 FCK.DK
Long-read: Dave Cosgrave, part one
18/05 2019 16:45
In the first of two articles, FC Copenhagen's Head of Medical Dave Cosgrave tells FCK.DK about his journey from Dublin to some of the biggest clubs in Premier League.
I hear FC Copenhagen are looking for someone like you
In the summer of 2014 Dave Cosgrave was sitting in London, carefree and relaxed, drinking gin and tonics under Tower Bridge and waiting for the right offer to come after four seasons in Fulham, who were relegated at the end of the season.
"When you get relegated from Premier League, the first thing you do is you sack all your expensive staff."
Dave was not worried, but time went by.
"In June, everyone's on holiday, in July, everyone's back for the preseason, in August, everyone's going to start the season, and now it was coming into the start of September, and I hadn't got the job that suited my senior role."
Then he gets a phone call from William Kvist, who knew him from Fulham.
"William said, look, I hear FC Copenhagen are looking for someone like you, they have a problem with a hamstring. Would you be interested?"
- - - - - - - - -
I used to steal apples from Bono's orchard
"I was born in Dublin in 1977 and grew up in a place on the coast called Dunleary, in a normal Irish house. U2 lived in the same village, and Bono's house is around the corner from where I grew up. I used to steal apples from his orchard, where we could jump over the wall, but I also remember they had some big dogs!"
"I was playing football in Dublin for St. Joseph's Boys, which is a part of First Division-team Bray Wanderers. When I was 15 or 16, I got kicked in my back and fractured the L5-S1-segment and got a thing called foot drop. I couldn't move my foot, and I spent a year in rehabilitation and missed school for a year. It really delayed a few things, and I decided then, I would concentrate on the academic things, and that's how I ended up going to the University."
"In 2001, I graduated from the AECC, which is the Anglo-European College of Chiropractic in Bournemouth University, and my particular set of skills was the connection between the pelvis and the foot. After university, I went home to Ireland for a year and then moved to London."
"My friends and associates went on to play in clubs like Bristol, Nottingham, Millwall and Sunderland, so I was familiar with the football world, but I had no aspirations what so ever to work in football."
They invited me to specifically look after Jamie Redknapp
"My first job in the football world was in Tottenham Hotspurs in 2003. Glenn Hoddle was the manager at that time, and they weren't doing very well, but they were full of these big, big characters like Steffen Iversen, Robbie Keane, a young Jermaine Defoe, a young Bobby Zamora – but they invited me to specifically look after Jamie Redknapp, who had a severe injury in his ankle and his knee. I was his personal physio, and we built a good relationship, and he's just a fantastic networker and introduced me to everybody."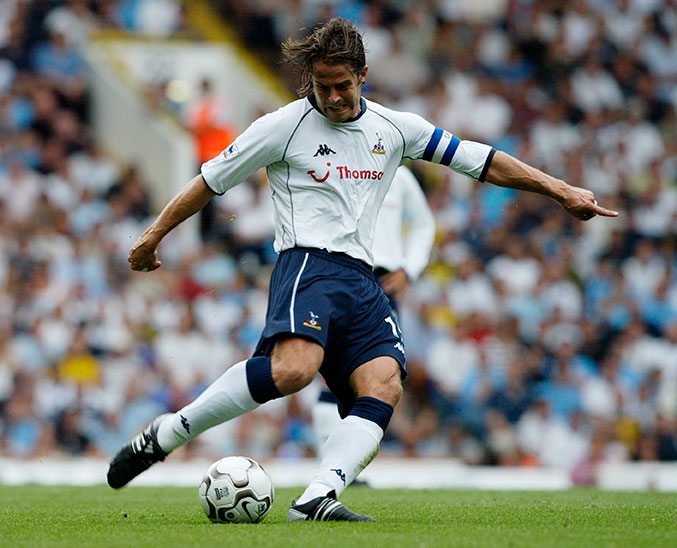 - - - - - - - - -
Networking opens doors, and Dave was for instance invited to do a presentation for the FA, and one day Liverpool opened the door for him at Melwood.
Working in Melwood was like walking into FC Copenhagen
"I was not a full member of the Spurs staff, I was freelancing with my speciality, and then I was invited up to Liverpool to do some work in 2005. They had just won the Champions League, so that was a huge era in Melwood, and here I was, treating all their top players at the time."
"I was working with Harry Kewell, who had a really bad foot, and the Spanish players like Xabi Alonso, Luis Garcia and Fernando Morientes loved chiropractic and osteopathy. They were having a great time of their lives because Spain was also winning everything in these years. It was the Benitez era, but they'd also left behind a load of French guys from the Houllier time, so you had all these massive characters. Steven Gerrard, Jamie Carragher, Daniel Agger had just joined, full of tattoos, and Sami Hyypiä, a huge personality."
"Working in Melwood was like walking into FC Copenhagen. It's the friendliest place, no attitude, because the scouser's they are such warm people, and Steven Gerrard was the captain, and his aura goes through the whole place. You had this amazing atmosphere, that was really a rewarding time. A warm time."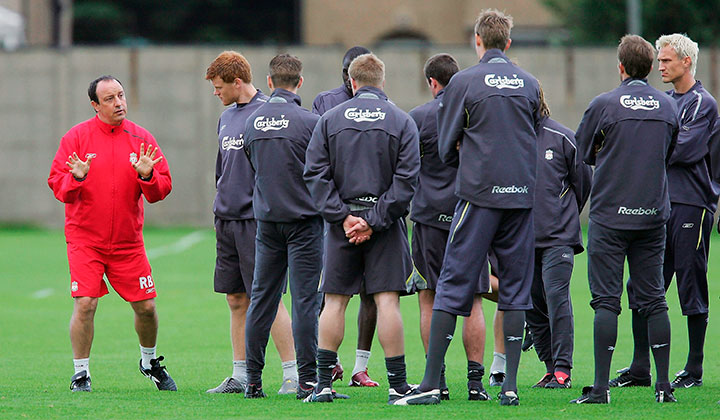 - - - - - - - - -
Sam was always interested in sports science
Sam Allardyce was 15, when he joined Bolton Wanderers as an apprentice, and there he played his first nine years at senior level. As a manager he took over the club in 1999 and took them to Premier League in 2001. He couldn't afford to buy players, so he concentrated on getting the best possible support for the squad.
"Sam was always interested in sports science, and he decided he would hire a young, dynamic performance staff and empower them with budget and innovation. They videotaped training and sat down with the player and showed them what they should do, and this was the start of video analysis. The fitness coaches began tracking players with GPS, and when the head of medicine of science, Mark Taylor, wanted a French osteopath and a Chinese acupuncturist, Sam also said yes, and when he wanted a chiropractor, Sam said yes, and that's how I got the job in Bolton in 2006."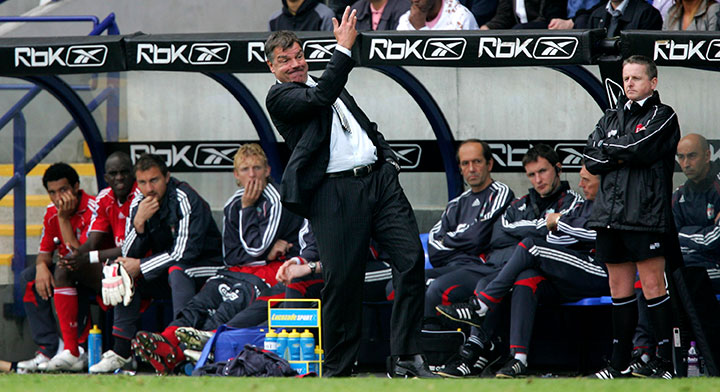 "Mark Taylor also wanted me to be more involved with the team, so this was a step up in seniority. That's when I decided that this would become a full-time profession for me."
Mark Taylor, also a former footballer, had graduated with a BSc in Physiotherapy and a MSc in Sports Science, and he had worked with Sam Allardyce, when he was manager in Blackpool in 1985, and later he also worked with Roy Hodgson in Blackburn.
- - - - - - - - -
The whole place was ripped apart
"There's a red line from the FC Copenhagen performance model today and back to Bolton and Sam Allardyce in the beginning of the century. He built this model in this tiny club, and they had great success and finished in Top 8 in Premier League from 03/04 to 06/07 and got into three European competitions in a row. Sam bought players like Fernando Hierro, Ivan Campo, J.J. Okocha, Nicolas Anelka, and he was convincing them that Bolton was Manchester – but it wasn't. And that's also where I met Henrik Pedersen for the first time. He's a very nice man, and he was really a workhorse, a power house."
"Sam Allardyce left Bolton in 2007 and took over Newcastle, and Mark Taylor joined him. Assistant manager Sammy Lee was appointed new manager, and after a few months Gary Megson took over the job, and at the end of the season, Bolton was only one point from relegation."
"After Sam and Mark left, Bolton spiralled, and Bolton is a disaster now, because all of the managers who came after decided to give up on sports science and performance. The whole place was ripped apart and everybody went off to build the new Manchester City, to build Burnley, to build Chelsea. All of these football clubs, Liverpool actually as well, were directly rewarded by hiring people from Sam's group."
Stoke were basically also a crazy gang
"I went to Stoke to work for Tony Pulis, and it was Harry Redknapp, who told him to hire me. Tony played for Harry, when he was manager in Bournemouth, and Harry knew me because I'd worked with Jamie. The Redknapp's are such a great family and great networkers, and they always help their friends."
"Tony's assistant in Stoke was David Kemp, who used to be part of the crazy gang in Wimbledon, and he actually was assistant manager, when Ståle was playing in Wimbledon back in the days. Another funny coincidence."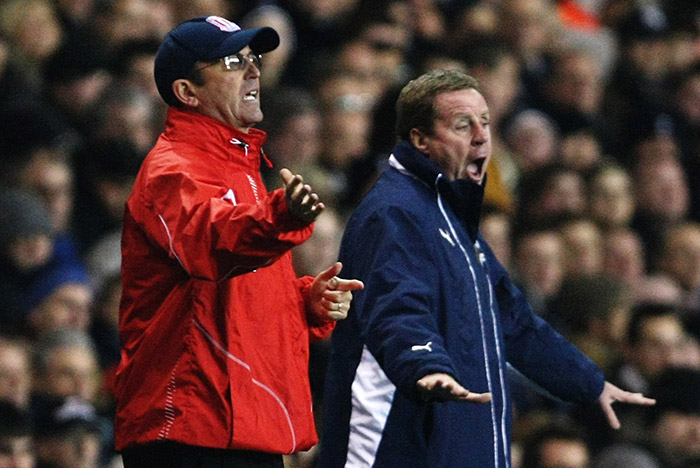 "Stoke were basically also a crazy gang – plus Thomas Sørensen. There was Robert Huth running around kicking anything, Ryan Shawcross kicking anything, Rory Delap throwing the ball the length of the pitch, they were so anti-football that it was hilarious. It was the most innocent working environment, because a load of guys that just got promoted the season before and survived, and now they're just trying to shake up the Premier League."
"Tony Pulis' idea about playing football is probably as close to Bo Henriksen in Denmark, as you can imagine, and the famous long Horsens-throw, Bo stole it from Stoke, for sure. I had a good time there, and I spent two seasons there."
Do you want to move to London?
"Meanwhile, Roy Hodgson was manager in Fulham and had hired my old boss, Mark Taylor, in Newcastle. Roy knew him from Blackburn in 1996, and when Fulham were about to get relegated from Premier League, he called Mark and said, I need you to come here and sort out this mess. So, Mark left Sam Allardyce and Newcastle and went to London, and they signed Brede Hangeland from FC Copenhagen – one of Roy's former clubs, when Ståle was a player, and they won the championship in 2000/01."
"Fulham stayed up, they beat Man United and Liverpool and went on to this amazing Europa League final journey in 2009/10, and then Roy left for Liverpool. So, when I left Stoke, it was because of my old boss, Mark Taylor, who called me and said, look, do you want to move to London, I have a job for you here in Fulham."
- - - - - - - - -
He told me all the stories about the Copenhagen Air Force
"It was just a great time to go and live by the river Thames, and I could walk five minutes to the stadium, it was beautiful. Roy had gone to Liverpool, and Mark Hughes was new manager, and they were on a high, because they had just got to the Europa League final. That's where I met Brede Hangeland for the first time, this big Norwegian character, who used to get the tube or cycle, and everybody was thinking, who's this guy! But we just thought it was normal, because Fulham is a normal club."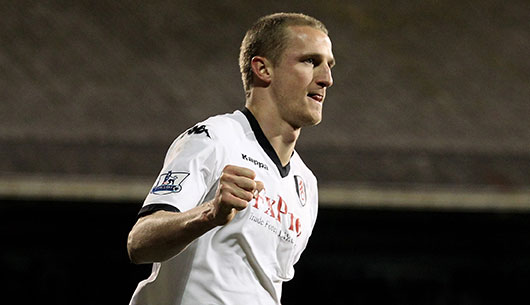 "Brede is a very good friend, and he told me all the stories about the Copenhagen Air Force, when he played together with Michael Gravgaard in FCK, and all the good times in Copenhagen."
Mark thought a big job was coming up
"But at the end of the season, Mark Hughes decided he was going to leave. We'd had a huge year, Clint Dempsey had scored 25 goals, we were 8th in the league and everything was great, but Mark thought someone was going to give him a phone call, that there was a big job coming up for him, so he resigned."
"The chairman Mohamed Al-Fayed, who owns Harrods, was extremely upset that he left, because he considered Fulham to be the Man United of the south. Instead, he hired Martin Jol, who had a pedigree of Tottenham and Hamburg and Ajax, where things hadn't been great for him, but the chairman was sure that this was the man for Fulham."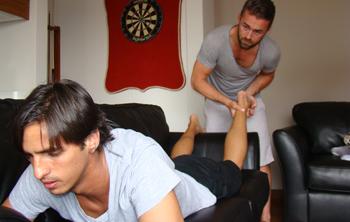 It was bloody Alex Ferguson, who had decided to intercept Mousa
"There are so many stories you could tell from these years… I remember, when Fulham played Man United at Old Trafford in the end of August 2012, and Alex Ferguson had just seen Mousa Dembélé totally destroy United's midfield. One guy, just dribbling like Rasmus Falk through the whole team. We lost the game 3-2, but there was a knock on the door to our dressing room, and it's their assistant manager who would like to invite the "away man of the match", Mousa, to come with him."
"Nobody has ever knocked on the door in Old Trafford for an "away man of the match", so Mark Taylor told me to follow him, and it was bloody Alex Ferguson, who had decided to intercept Mousa! To tap him up, because he was looking at replacing Paul Scholes. Ferguson said, look, you played a very good game, you really impressed me, and so on, but Mousa, he didn't say much, just yeah. Mark Taylor said, get him back! Because everyone knew that Mousa had a 15-million-pound buy-out-clause, and eventually Spurs bought him after this game, and he had a wonderful career there."
- - - - - - - - -
That's when William Kvist arrives
"So, I spent a couple of years with Martin Jol, and he's a very, very nice man, but those years we were losing the momentum of the Roy Hodgson era."
"Mohamed Al-Fayed had decided he wasn't going to put any more money into the club, but the Martin Jol era was spiralling out of control, we were losing, we had no money, all the guys were fighting to just stay in the Premier League, and when Martin resigned in December 2013, René Meulensteen was brought in to add something to the coaching."
"That's when William Kvist arrived on loan from Stuttgart in January 2014. Fulham had a huge analytic department, and Brede had worked hard to get William up the list, telling the right people that we needed a guy like him. And we had to do some signings in the transfer window, as Meulensteen was cleaning up after Jol."
"William arrived, and his second game was the most famous game of that era, 2-2 at Old Trafford. We were winning 1-0 with 12 minutes to go, when United scored twice, but Darren Bent got the equalizer in the last minute. But a few days later, Meulensteen was replaced with Felix Magath, who basically destroyed Williams career."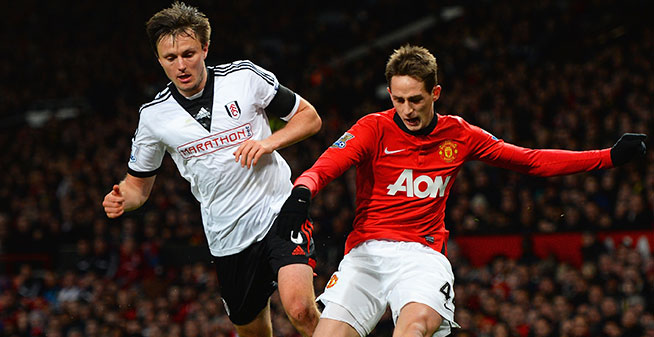 I was also there for the cheese
"Magath was so strange. And there's so many stories, you can find on the internet. Magath loved to create this psychological uncertainty in people. I remember once when he was standing in the jacuzzi, and our second goalkeeper, David Stockdale, came by. Magath said, David, wait there, and he stood up in the tub, naked, like a meter and a half taller than David who stood on the floor, eyes to cock… And I was standing in the corner thinking "Oh, what am I going to do here?" and I tried to make myself wallpaper. You now, trying to be invisible, while David was trying to keep his eyes up, but they kept coming down…"
"And it's just one of those crazy Magath-stories that everybody knows about. He once invited a player to sit in the sauna with him, and sometimes he would just sit and stir in a cup of tea. He had all these little tricks that he used. But for me, he was a nice man, because I was a senior member of staff, and he never had any problems with us."

"I was also there for the cheese, when our doctor nearly resigned! Brede had troubles with his knee, and our doctors wanted to give him an injection, but Magath told them not to. Instead, he sent the kit man off to get some quark from Tesco's, and one of the physios puts the cheese on Brede's knee and straps it up. Brede went home, and his wife, Celin, was like, WHAT is that smell?? Brede tried to explain that Magath said the quark would bring out the tension, but she was just like, get that off!"
"The story became famous, because Danny Murphy – the Fulham captain – was going on Match of The Day, and he called Brede, and he said, look, I'm on Match of The Day tonight, and they are going to ask me some stories about Magath, can I tell them about the cheese?"
Well… we got relegated
"I remember Magath also put a lock on the gym, because he didn't want the players in there, they should only do football grass training and gymnastics athletics. The classic German model with power training on the pitch. So, we would have to put a lookout standing on the corner of the pitch, looking for Magath's lieutenant, a guy called Werner, who would go around looking to see what he could find. And the lookout would whistle or run into the gym to hide the players! Well… we got relegated."
- - - - - - - - -
Felix Magath was sacked in Fulham in September 2014, and Dave went to a job interview in Copenhagen without knowing that Brede Hangeland had sent an e-mail to FCK's technical director Johan Lange saying:
"If you let this guy out of the room without signing a contract, it will be a disaster. Kind regards, Brede."
Ståle Solbakken and Johan Lange didn't let Dave out of the room, and Dave signed the contract. Read more about his five years in Copenhagen in part two tomorrow!