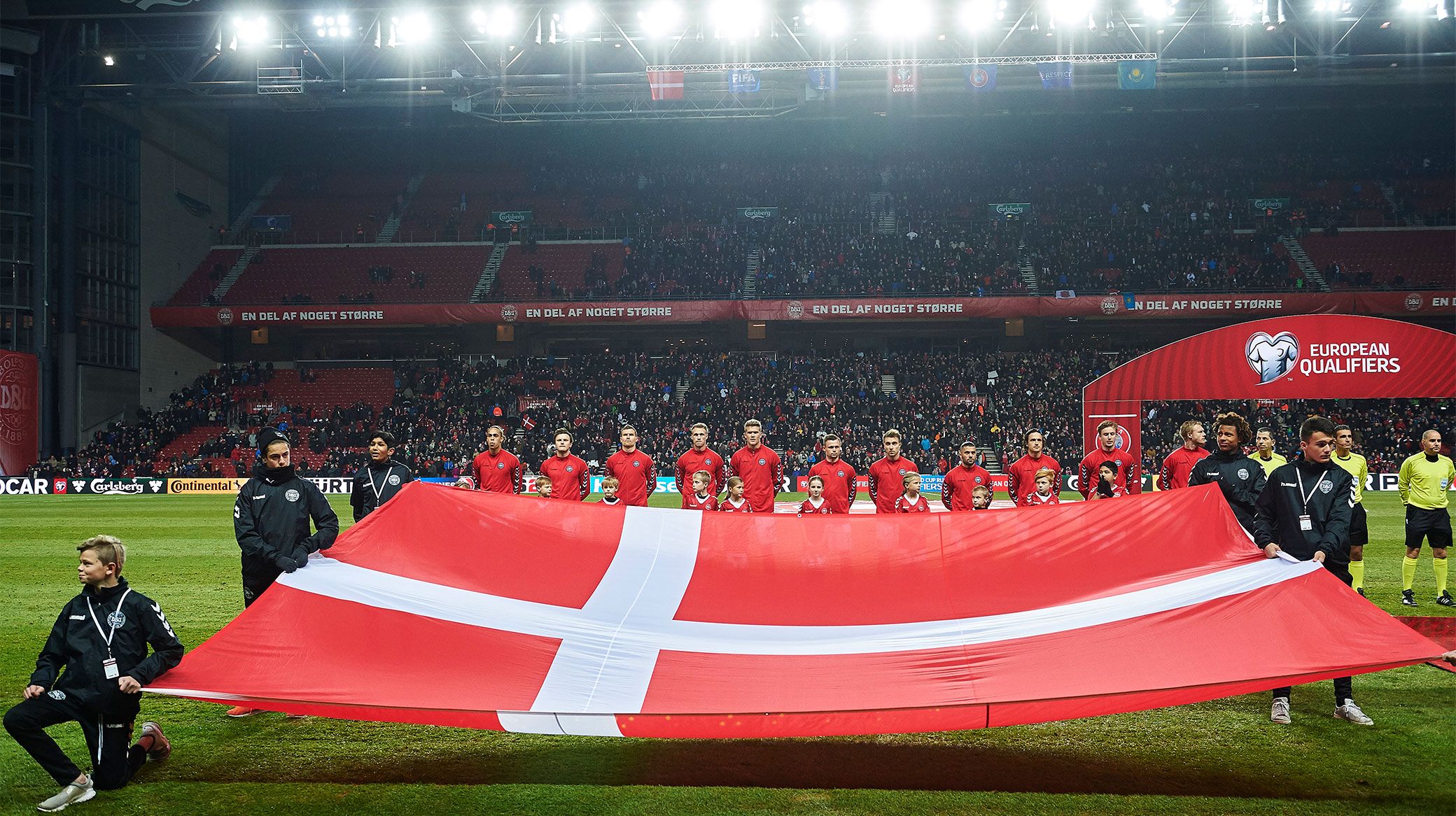 Lars Rønbøg, Getty Images
Joint intention to host Euro 2021 games in Copenhagen
03/04 2020 18:58
F.C. Copenhagen, the DBU, the City of Copenhagen and Parken Sport & Entertainment have today expressed to UEFA the intention for Copenhagen to be a host city at Euro 2021.
Telia Parken stadium was due to host four matches at Euro 2020 before the tournament was set back a year due to the coronavirus outbreak.
There is a joint intention to stage games in the city in 2021. The next step is to arrange binding declarations by 30 April, 2020. At the same time, UEFA announced that the concept of staging matches across 12 different host cities should continue if individual hosts are interested.
 
In recent weeks a series of virtual meetings have been held between DBU, Parken, Sport Event Denmark and the City of Copenhagen on the possibility of holding the four matches - three group matches and one quarter-final - in Telia Parken on June 2021. The parties were to meet by April 3 to give the first commitment - a so-called 'willing and able' intent - that Copenhagen can become one of the host cities for next year's European Championship finals.
After a series of meetings, the parties agreed to reaffirm the continued interest to UEFA and to continue working on the binding declarations and contracts up to the final deadline, which is Friday, 30 April, 2020.
 
Frank Jensen, Mayor of Copenhagen (S), said: "It is a great wish for Copenhagen to be able to hold the European Championships next summer. The European Championships were an event we had been looking forward to this year and which we were already well prepared for, both with the practical preparations and our expectations.
"Now we all need to look forward to the summer of 2021, which can become a huge sporting summer in Copenhagen with both European Championships and the Tour de France. But it is not finalised yet - all parties must stretch and show flexibility if it is to succeed."
 
Bo Rygaard, President of Parken Sport & Entertainment, said: "We would be proud if we finally managed to bring the Euros to Copenhagen and for our stadium to form the framework for these historic matches for Danish football.
"We hope that it will be formally put in order so that we can look forward to the festival that we had been looking forward to this year. The agreement between us and UEFA had taken into account that the tournament could be postponed, but of course it took some thorough talking among all parties before such a major operation as moving the European Championships could succeed and we can move forward together.
"Now we also have that goal and hope to be able to give all Danes a great sporting summer to look forward to in 2021."
 
Lars Lundov, director of Sport Event Denmark, comments: "A European Championships at home is one of the biggest things that Danes can experience on the sporting side. The task for the DBU and the City of Copenhagen - and in collaboration with Sport Event Denmark - will now be ensuring that the framework and accessibility are fully in place before UEFA are notified at the end of April.
 
At the DBU, chairman Jesper Møller remains concerned about whether all ends can come together, but he welcomes the backing for UEFA's commitment.
"It's a historic opportunity to get the European Championships to Denmark and four matches in Copenhagen, so we can create a huge football party throughout Denmark," Møller states.
"At the DBU, we are ready to host four European Championship matches in the summer of 2021, but we cannot do so without the unconditional support of our partners. We are happy with the support, but there is still a good way to go, and I'll only be sure when we have a final agreement."