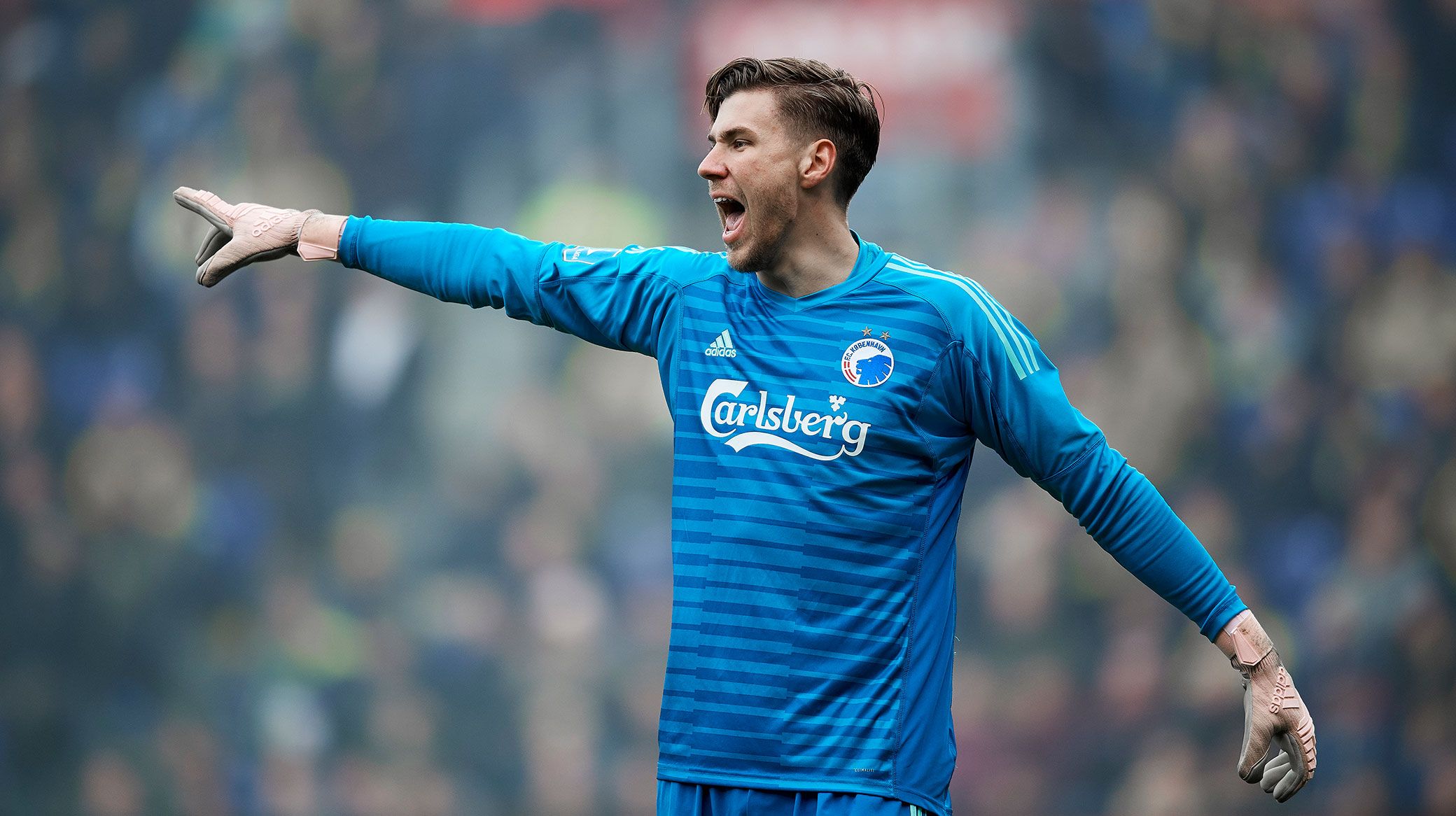 Jan Christensen, Getty Images
Jesse Joronen sold to Brescia Calcio
11/07 2019 16:05
FC Copenhagen have sold Jesse Joronen to Italian side Brescia Calcio after just one season at the club.
"We have been very satisfied with Jesse, who did a good job for us last season," says manager Ståle Solbakken.
"Especially against Atalanta, where he performed to a very high level and kept a clean sheet in both games against the team who ended up as the most scoring side in Serie A.
"His performances for us have increased the interest in him, and we received a very good offer from Brescia and came to an agreement.
"It is a great opportunity for Jesse, and we are satisfied with the deal. We have already signed Sten Grytebust, and we are close to signing a new keeper to strengthen our squad for the coming season."
Jesse Joronen joined FC Copenhagen from AC Horsens in the summer of 2018 and has played 38 games for the club.
"I have really had a fantastic time at FCK, and it has been the best in my career so far. I have felt welcome and appreciated from day one, and I have connected with the club, the fans and the city, despite a short time in the club," says Joronen.
"I have had great experiences here, and the championship with FCK will always mean something special to me.
"Obviously it's sad for me to say goodbye already, and I would like to thank everyone in and around the club for their support and the time we had together.
"Now I look forward to a new adventure in one of the biggest leagues in the world and to the challenges it brings."
Everyone at FCK thanks Jesse for his efforts for the club and wishes him all the best in the future.