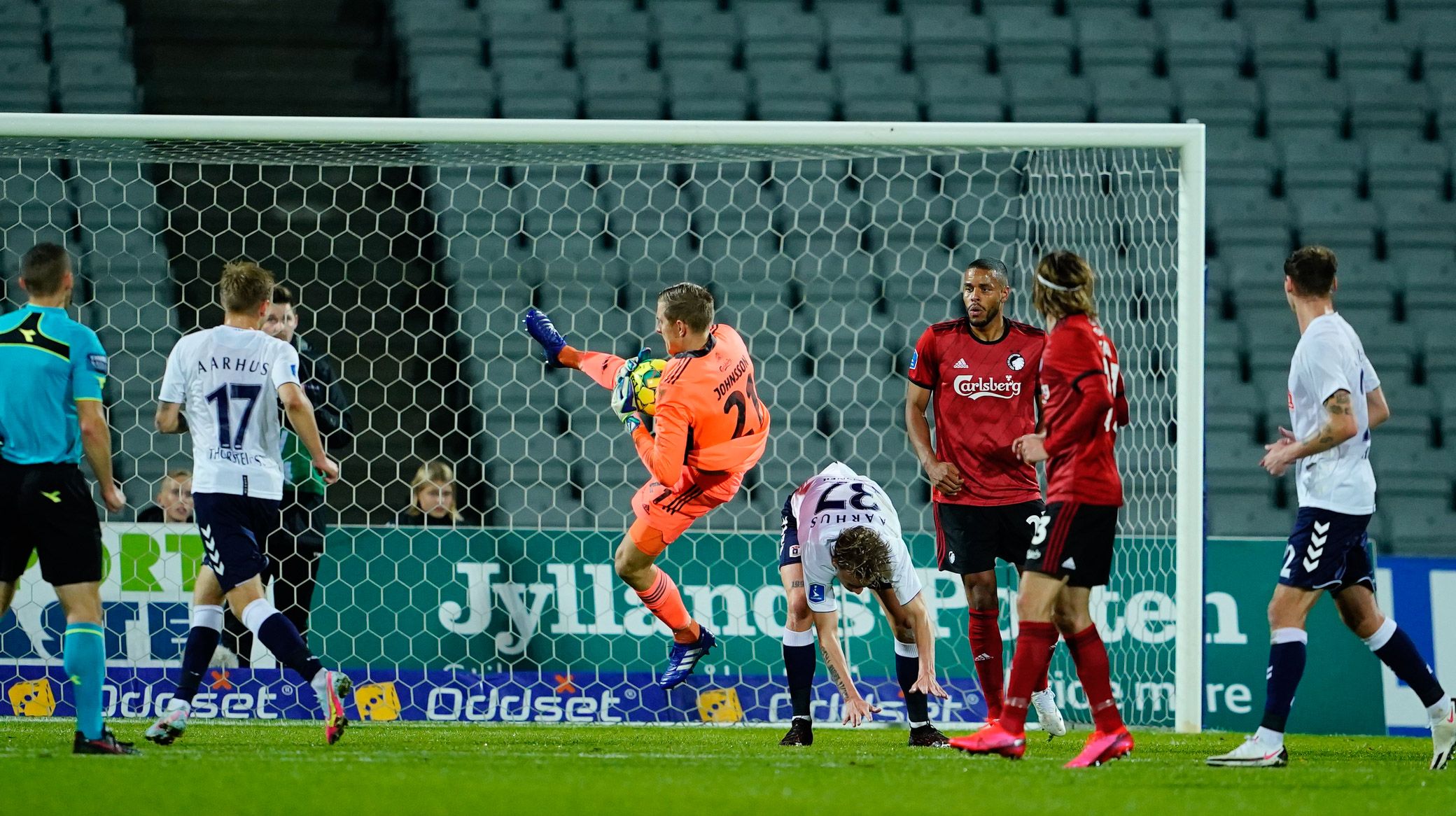 Lars Rønbøg, Getty Images
Hjalte: We gave virtually nothing away
26/10 2020 11:05
F.C. Copenhagen's temporary head coach Hjalte Nørregaard was pleased with the performance in the 1-0 win over AGF on Sunday, which saw the Lions claim a much-needed three points in the 3F Superliga.
FCK earned the win thanks to Jonas Wind's early panenka penalty. And Hjalte delivered a positive report at full time.
"It was a really good performance from the boys," Hjalte said.
"We knew what AGF could do, and we had talked in advance about how we we should be able to resist and match their physique, so that we could fight for the right to win the game. And we succeeded really well.
"I think especially we were really good in the second half, where we had plenty of the ball, and we probably just needed to close the game out at that time, because we were in control of them.
"After Mikkel Kaufmann's red card, the match changed somewhat because it began to swing wildly, and we had to defend ourselves. But apart from one shot that hit the crossbar, they didn't really produce anything."
"All in all, I am very happy with the whole game. We came over here and dared to play and show ourselves, and we were also solid defensively and gave virtually nothing away."
The interim boss also expressed his delight at handing 17-year-old Rasmus Højlund his debut off the bench.
"I know him well from the FCK Talent Department, and he has both good physique and speed, so we would wanted to have him in the team and working up front to see if he could create a little havoc," Hjalte said.
"He performed well with his task, and the others were also solid behind him."