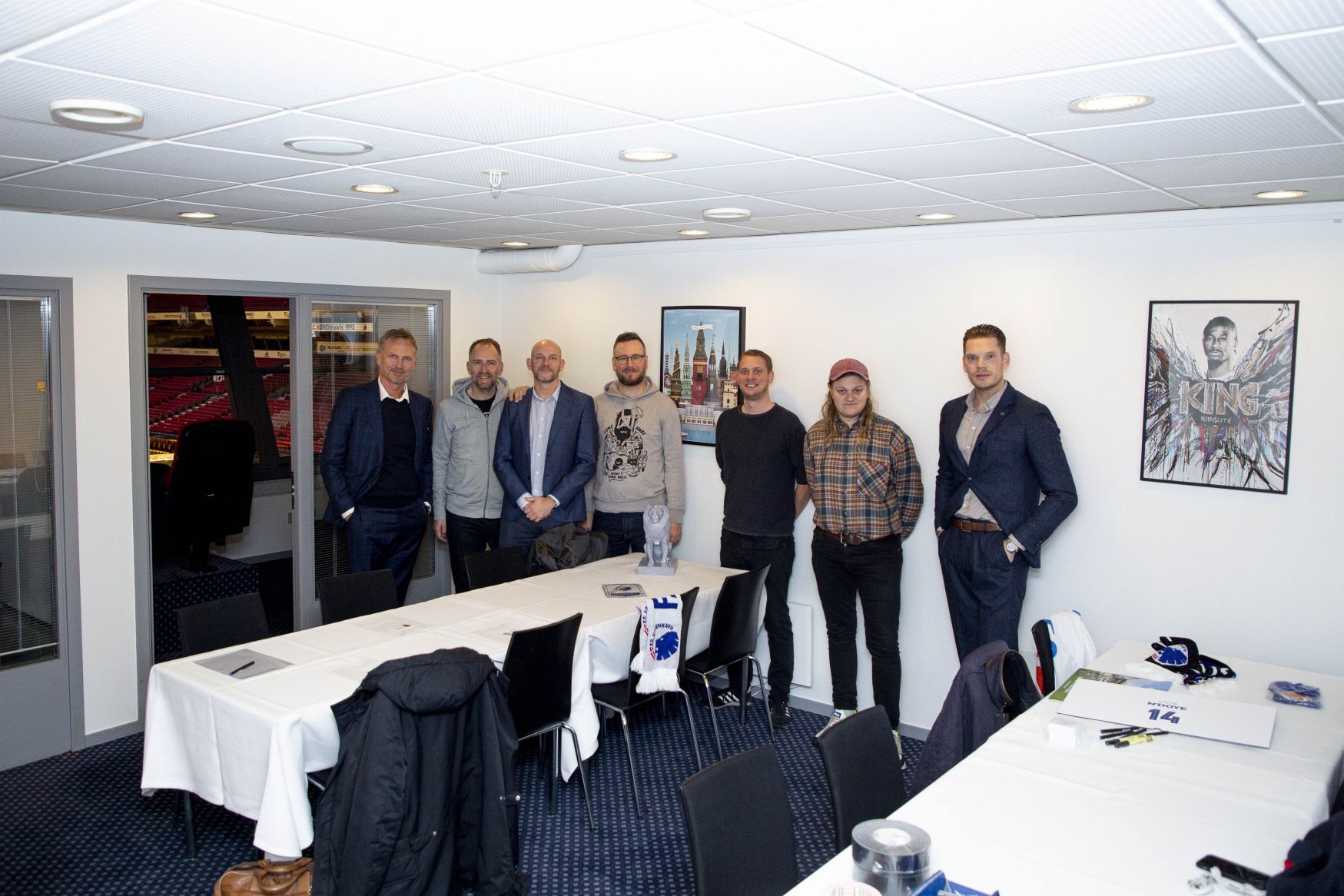 fck.dk
FCK welcome fan media groups to Parken
29/10 2020 19:28
F.C. Copenhagen have granted supporter media outlets Københavns Fanradio, Copenhagen Sundays and Absalons Radio permission to use of a free Skybox in the B Stand of Parken Stadium for their productions during the week.
The purpose is to support the three fan media outlets and their great work around the club.
"There are some deeply dedicated fans behind these media organisations, and they spend countless hours at our club," says FCK director Lars Bo Jeppesen.
"Therefore, we want to help them develop even more by giving them a better framework to work in, as well as giving them the opportunity to work more closely together if they wish.
"At the same time, it is important for me to emphasise that this agreement has no bearing on their opportunities to work independently and remain as critical with their coverage of FCK as they would like.
"We have an idea that Parken should be 'Always On', and this is an element that contributes to the vision with the fan media's great commitment, also around the days when we have matches.
"We are happy and proud that there are fans who voluntarily invest so much energy and time in us. This is a way for us to give a little back to them."
David E. Bastian-Møller, speaking on behalf of Københavns Fanradio, Copenhagen Sundays and Absalons Radio, said: "It's really good to feel that F.C. Copenhagen appreciates the work that is provided around the club, and that FCK in this way supports our and others' work. We really appreciate that."
Work on furnishing the new facilities will begin as soon as possible.