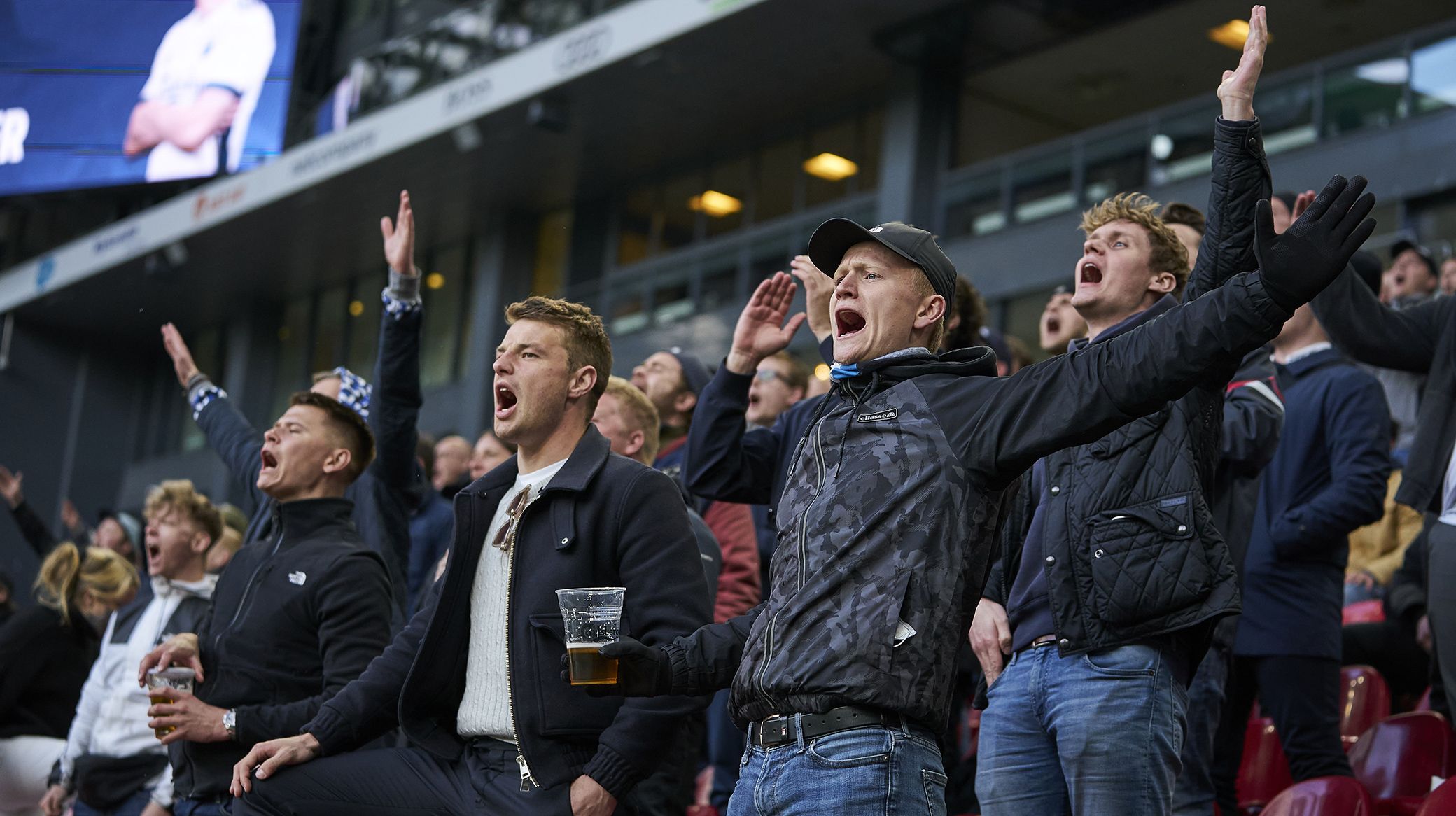 Lars Rønbøg, Getty Images
FCK fans set new season ticket record
09/06 2021 11:22
F.C. Copenhagen fans have set a new record for season tickets and subscriptions with more than 12,700 supporters confirming their seat for the upcoming 2021/22 Superliga season in Parken Stadium.
FCK kick off the new campaign at home to AaB on 18 July at 4pm. The deadline for renewing season tickets has now expired, while more and more people have chosen to take up FCK's monthly subscription model.
Fantastic achievement
"It is an absolutely fantastic achievement, which we are of course very proud of and it shows that we have a strong relationship and loyalty between the club and the fans," says Jacob Lauesen.
"At the same time, we have not met our goal yet and we are constantly raising the bar and building higher. We've come back from a year where everything has been limited, and that also applies to us in terms of creating new FCK fans.
"Nevertheless, together with our supporters we have succeeded in both maintaining and raising our numbers and this can only be done through a joint effort, where the fans have helped to spread the message that we need more of us in Parken to generate more great experiences."
The club is looking forward to the new season, where we hope the will be a further reopening of Denmark and increased opportunities to go to football.
Sales of season tickets and subscriptions in FCK's iconic Sektion 12 (behind the goal) have been strong, and the club are considering how to expand the section.
Upper B stand for all matches?
"This development means that we could end up in a situation where we have to look at opening the Upper B stand for all matches," Lauesen adds.
"If the current interest continues, then it is not an unrealistic scenario. It will be a big step for which the fan groups must take a large part of the credit, but now we are waiting to see how the numbers develop in the coming weeks.
"Our last three home games against Brøndby, AGF and FC Midtjylland were fantastic experiences because we had our fans back, but of course we would have liked to have had the opportunity to have even more inside.
"Everything now indicates that we can look forward to a full or almost full reopening within the foreseeable future, and it is clear that there are many who will be a part of it in the new season."
New Parken fan zone on the way
Lauesen also explained that a new fan experience will soon be in operation at Parken.
"We are constantly working to make the experience in Parken even better and we have, among other things, our new fan zone on the way. We are confident that we will embrace a future where even more people come to Parken and watch F.C. Copenhagen. This is great news after a long and difficult year for everyone in and around the club.
"It means more than you can imagine for us to meet that support and loyalty."