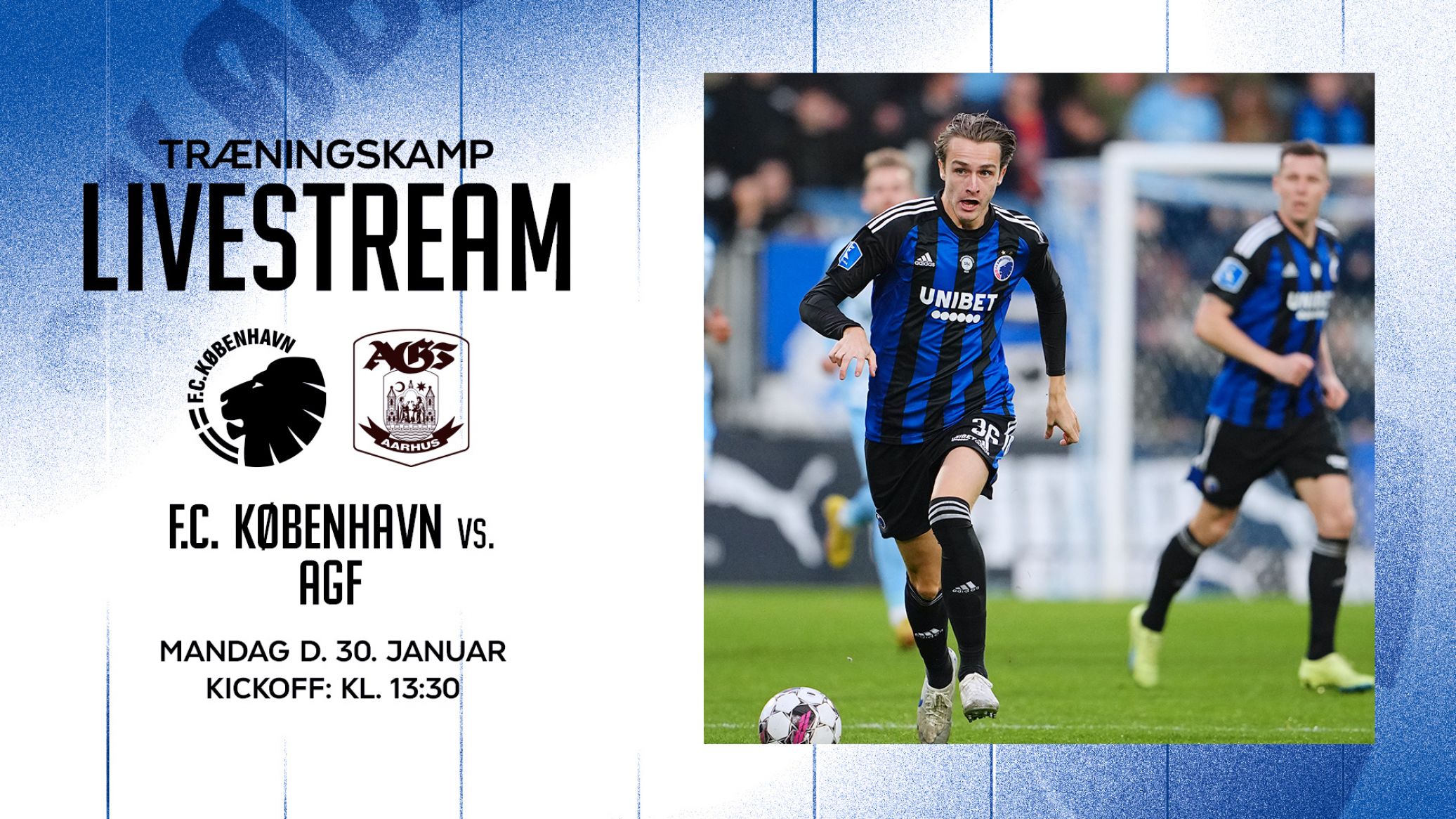 F.C. Copenhagen vs AGF live stream
30/01 2023 12:33
Watch F.C. Copenhagen vs AGF from 1:30pm here on FCK.dk.
FCK take on AGF in the third friendly match of the winter, as the Lions continue their preparations for the second half of Denmark's Superliga campaign.
Kick off is 1:30pm Danish time and the match will feature two halves of 45 minutes each.
FCK starting XI
1 Kamil Grabara (GK)
2 Kevin Diks
5 David Khocholava
6 Christian Sørensen
7 Viktor Claesson (cat.)
9 Diogo Goncalves
12 Lukas Lerager
14 Andreas Cornelius
15 Mohamed Daramy
27 Valdemar Lund
36 William Clem
Subs:
41 Andreas Dithmer (GK)
3 Denis Vavro
8 Ísak Jóhannesson
18 Orri Óskarsson
19 Elias Jelert
22 Peter Ankersen
25 Jordan Larsson
30 Hákon Arnar Haraldsson
33 Rasmus Falk
35 Marko Stamenic
38 Aksel Halsgaard
40 Roony Bardghji