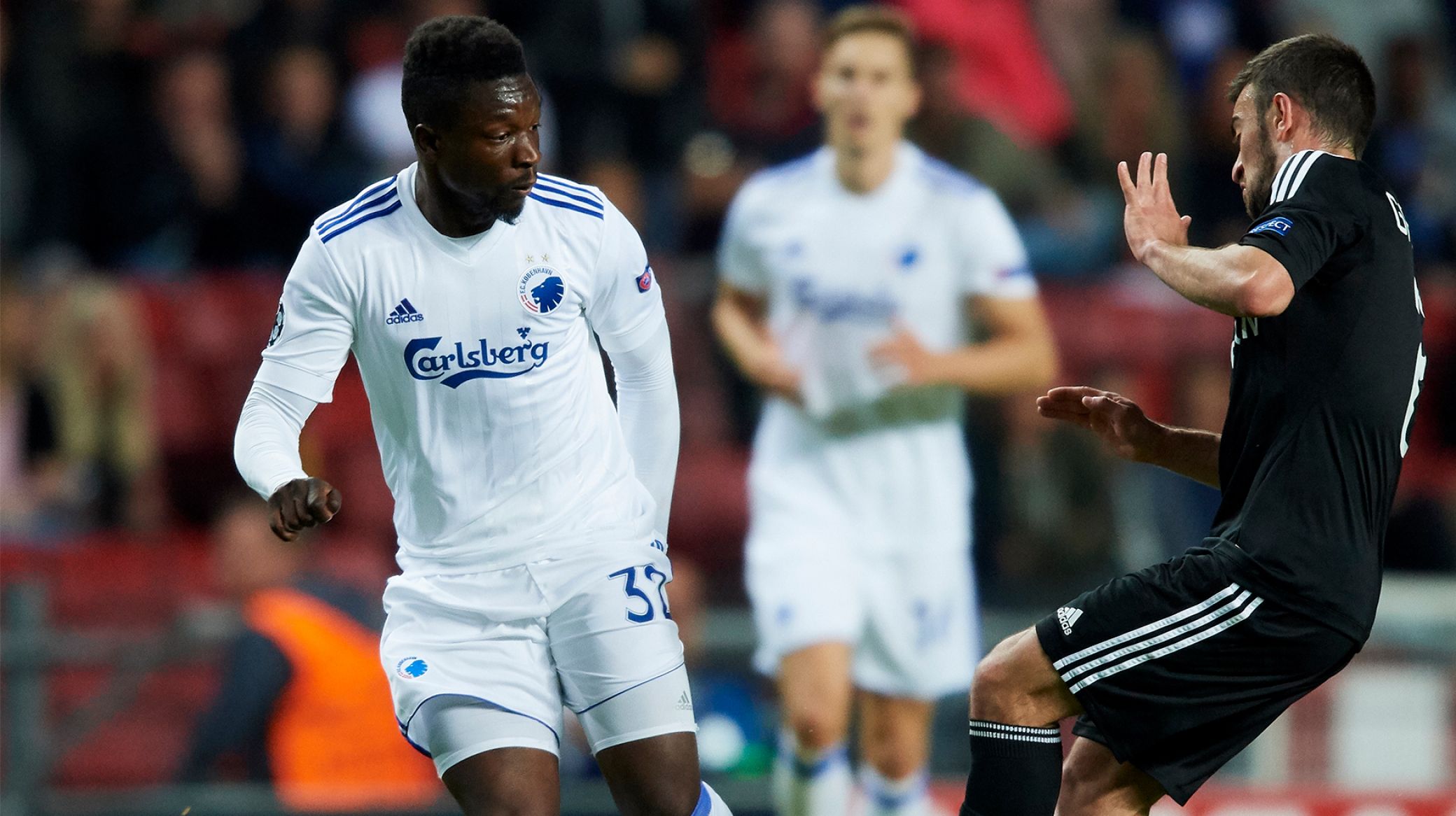 Lars Rønbøg, Getty Images
Danny Amankwaa ready for Hearts
25/01 2018 20:00
Danny Amankwaa has signed a contract with Scottish Premier League-club Heart of Midlothian FC. 
"In 2015 and 2016 Danny has been very unlucky with serious injuries, so in the end of 2016 we extended his contract until 2018 to give him a quiet and safe recovery," says manager Ståle Solbakken.
"He came back strong last year and had several good performances, but he is turning 24 next week, and in order to take the next step in his career, he needs to play on a more regular basis. That is why we for a longer period have had a good dialogue with him and his representatives about finding a new club," says Ståle.
"We have also decided not to request a transfer, which also wouldn't have been significant when he only has 6 months left of his contract. But it has given him this opportunity, and we wish him all the best for the future," adds Ståle.
Danny Amankwaa says:
"I've have many good years in F.C. Copenhagen with great moments and fantastic teammates, coaches and fans. They have helped a lot, and I owe them a big thank you. My dream was to make it in FCK, but I've been set back by several injuries. To develop further I need more games on a high level, and that is what I hope to achieve now."
Danny Amankwaa played 99 games for F.C. Copenhagen and won three national championships and three the Danish cup-titles.