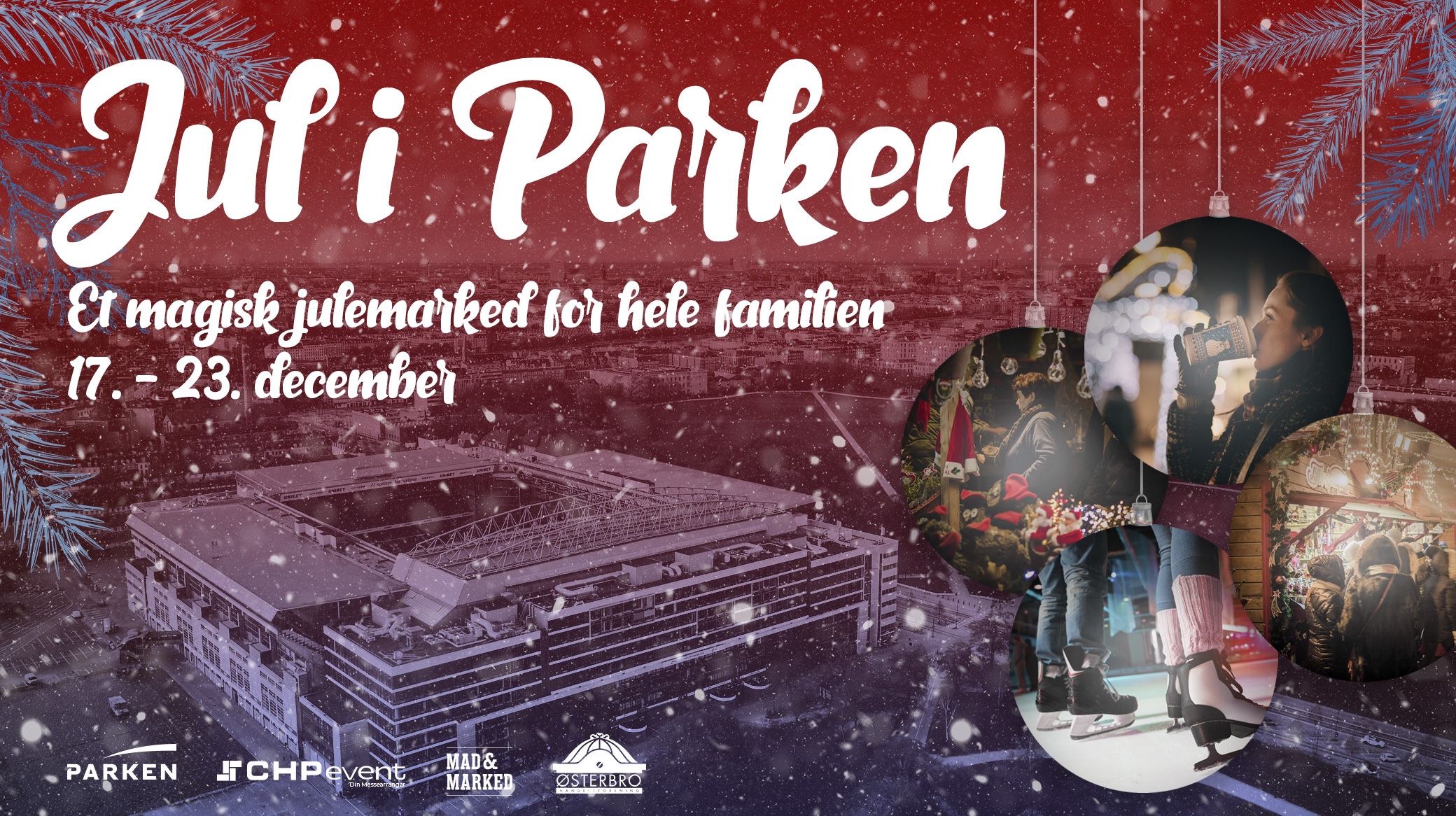 Copenhagen Christmas market in Parken Stadium
24/11 2021 09:56
Parken Stadium will stage a Copenhagen Christmas market from 17-23 December, with stalls situated around the pitch and a large ice rink behind one of the goals.
The Parken Christmas market is being set up in collaboration with Østerbro Handelsforening, CHP Christmas markets and Mad & Marked.
There will be 40 Christmas stalls in the stadium, as well as street food vendors from Mad & Marked.
Mulled wine and apple slices will of course be on the menu, while you'll be able to enjoy Christmas music with your family, friends and colleagues in Parken. 
40 market stalls selling Christmas gifts and other goodies
Street food from Mad & Marked
600 m2 ice rink in the stadium
>> Buy Copenhagen Christmas market ticket here
Opening hours
17 to 22 December: 11am to 9pm (Christmas stalls close at 8pm)
23 December: 10am to 3pm (Christmas stalls close at 2pm)
Ticket prices
Adults: 100 DKK
Children (4-12 years): 50 DKK
Covid 19
Everyone over the age of 15 must show a valid coronavirus passport or a negative test at the entrance to the Christmas market.
Copenhagen ice rink continues into January
You can also skate between Christmas and New Year from 26 to 30 December, from kl. 11am to 8pm each day, as well as into January 2022. More details about opening hours in January to come.
There is free admission to the skate rink, and you can rent skates in Parken and buy food and drink. Entrance: Øster Allé at the C0 gate (right next to FCK Fanshop).
Street Food Festival at Christmas and late January
We will also be holding a Street Food Festival on 26 to 30 December and 27 to 30 January.