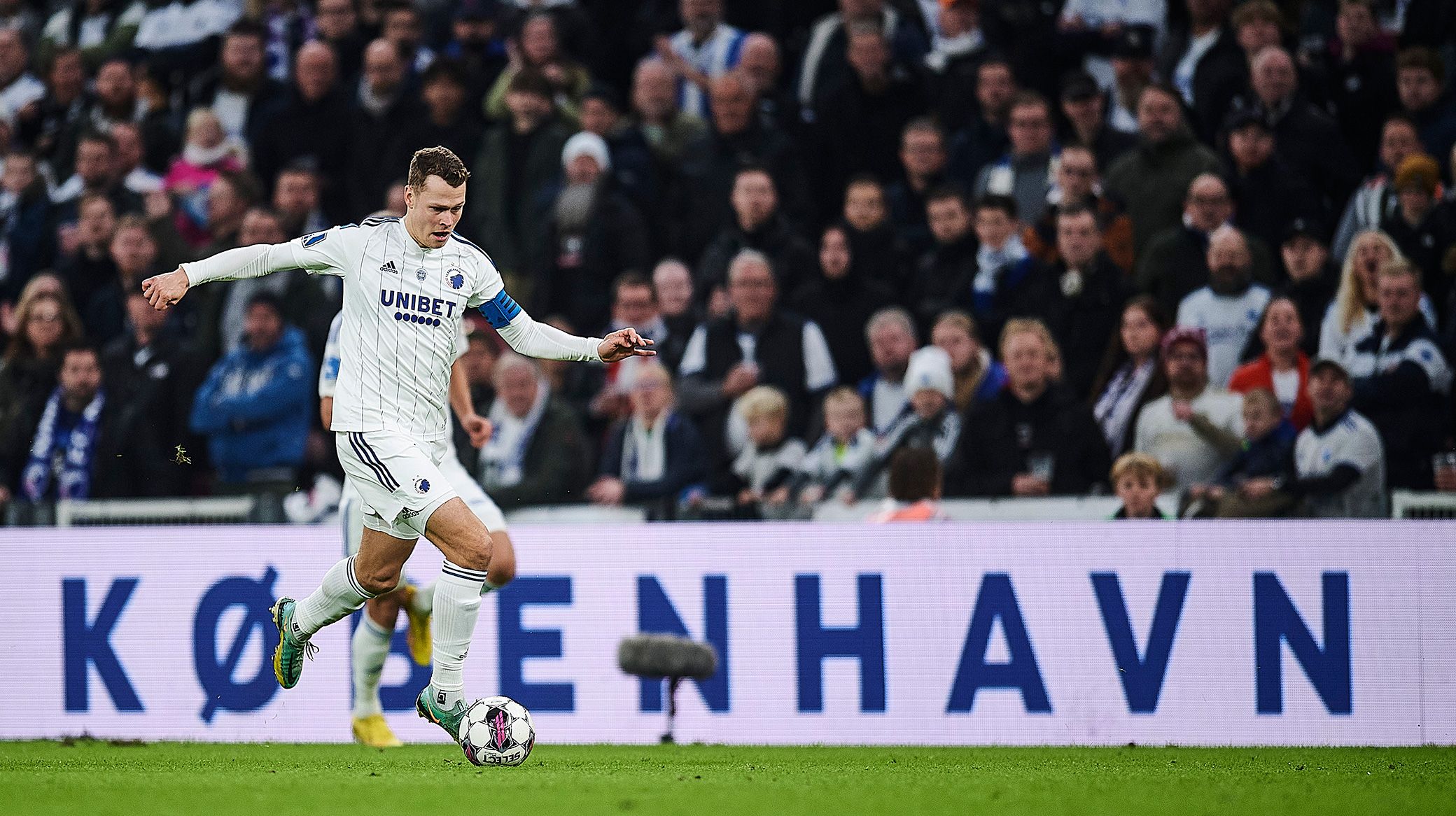 Jan Christensen, Getty Images
Claesson: We're looking forward to Parken return
22/02 2023 11:29
F.C. Copenhagen's Viktor Claesson says he cannot wait to play in front of a packed Parken Stadium once again when the players take to the field against AaB on Sunday.
More than 30,000 tickets have already been sold for the 4pm clash, which marks the return of Danish football in the capital for 2023.
It is FCK's first home game since before the World Cup. And Claesson is looking forward to greeting the fans once again.
"It's something we're all looking forward to," says Claesson. "It feels like a very long time since we last played there, but we haven't forget the support we got all autumn.
"It helped put us on the right course after a difficult start to the season, so we are very keen to give everyone a good experience on Sunday with a win."
Not everyone experiences this kind of support
Tickets are still available for the contest, starting from 120 DKK per adult and 60 DKK per child. Sektion 12, the Lower C and the Family Stand are all sold out. And Claesson believes the atmosphere in Parken will be bouncing.
"It's something special to play in Parken, and the atmosphere is like that of big European games.
"We can't take that for granted, because not all teams and players experience this kind of support. We use that as extra motivation, so we're looking forward to it."
We can play even better than on Sunday
FCK come into the clash having enjoyed a 3-0 victory in Silkeborg last weekend. And Claesson wants more of the same against AaB.
"We delivered a professional and concentrated display in Silkeborg," says Claesson.
"It gave us an important victory, but we are well aware that we can play even better, and that the match against AaB requires the same focus and discipline from us.
"We must be progressive and intensive in our game, and in the periods when we don't reach our best level with the ball, we must stand together as a team and work to control the game."
Still available seats
You can secure a place for the match right now, with a good selection of tickets available in the A Stand. Check out our How to Buy F.C. Copenhagen Tickets guide for more info.