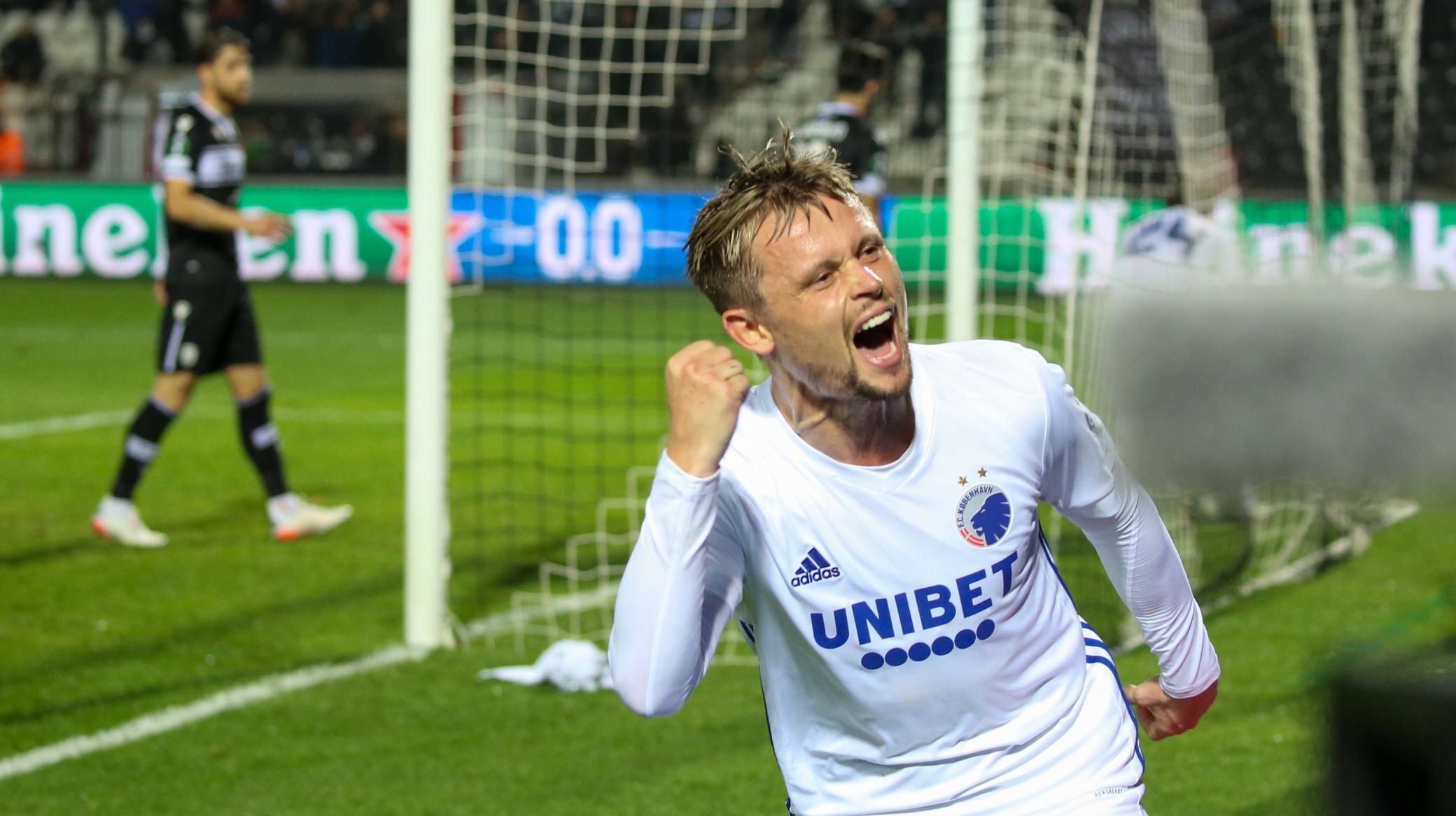 Christian Boier, FCK.DK
Ankersen: We deserved our victory
05/11 2021 09:16
F.C. Copenhagen full-back Peter Ankersen says the Lions deserved the victory over PAOK in the UEFA Europa Conference League on Tuesday evening that fired the team top of Group F.
Ankersen scored the equaliser in Thessaloniki before Pep Biel grabbed the winner early in the second half.
The 2-1 result means FCK reclaim top spot in the group and Ankersen was delighted with the performance.
"It was a great atmosphere to play in and we were also prepared for a hectic match,'" said Ankersen.
"We came out badly at the start but we quickly got in control of the game even when they went ahead. In the end, we might have been a little lucky, but I think it was deserved it, even though the draw would also have been OK.
"Now that we lead the group, we need to stay there!"
Fellow defender Nicolai Boilesen added: "It was a long fight!
"I'm really happy with the way we fought back after the early goal. It was obviously not part of our plan, but after their strong start, we were in firm control for the rest of the first half and created some good chances beyond our equaliser. So I was happy with 1-1 at the break.
"The second goal right after half time was important and after that we came under a lot of pressure. I'm really proud that we stayed together as a team, while the Greeks started shouting a bit at each other as the match progressed.
"We saw in the match in Parken that we could create chances against them, even when we were outnumbered, so we expected that tonight as well. And it came true, even though they also had several great chances. But then we had a good goalkeeper in Kalle!"
FCK striker Jonas Wind also spoke about the performance.
"It's an important victory on a difficult away pitch," said Wind. "It's great to stand here and lead the group after we faced tremendous pressure tonight.
"They probably had the most chances in the game but we were more clinical."