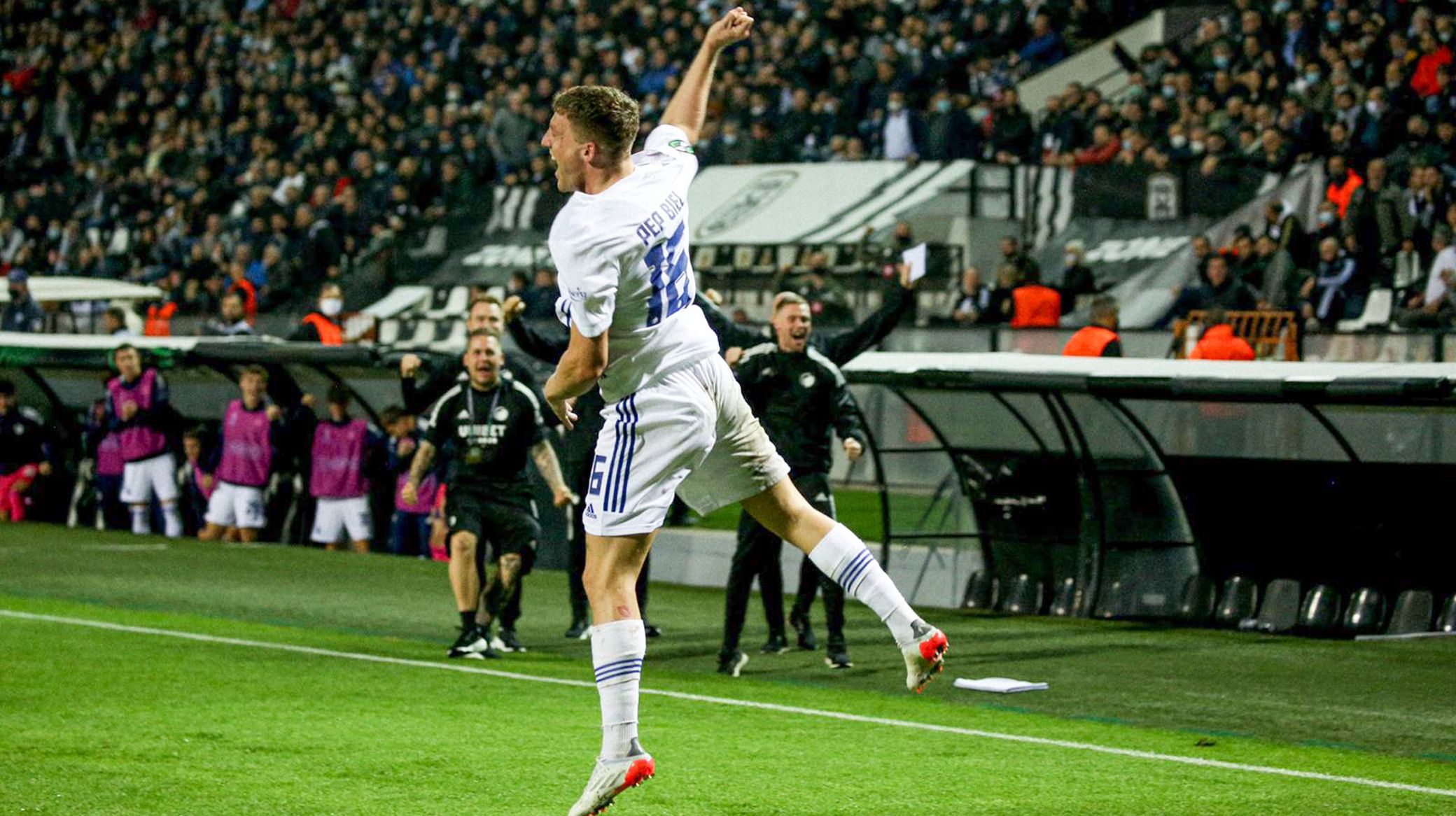 Christian Boier, FCK.DK
Thorup 'proud' of team after 2-1 win over PAOK 
05/11 2021 09:09
F.C. Copenhagen head coach Jess Thorup says he is proud of the display his troops delivered in the 2-1 UEFA Europa Conference League victory over PAOK on Thursday night.
Having gone a goal down in Thessaloniki, the Lions hit back with goals from Peter Ankersen and Pep Biel to ensure three points headed back to Denmark.
"I am not only happy with the victory, but also very proud of the whole team!" says Thorup.
"We were prepared for it to be a hard and difficult match, and it was not made easier by the fact that we went behind so early. But we showed a good reaction and weren't scared or nervous, but showed great courage and fought back with faith in our own ability.
"The equalising goal was really good, but after we took the lead we had to defend more and more. Maybe too much in the end, where we chose to put an extra defender into the back line and block their flanks, which had caused us some problems.
"Kalle Johnsson also has some absolutely crucial saves, which also just underscores how important it is to have talented people on the bench who can come in and make a difference in matches like this."
The win means FCK now sit top of Group F with two matches remaining.
"This victory means something special to us, because not many teams come here and win after going a goal down," adds Thorup. "So in that way we have sent a strong message that makes me very proud of the team."