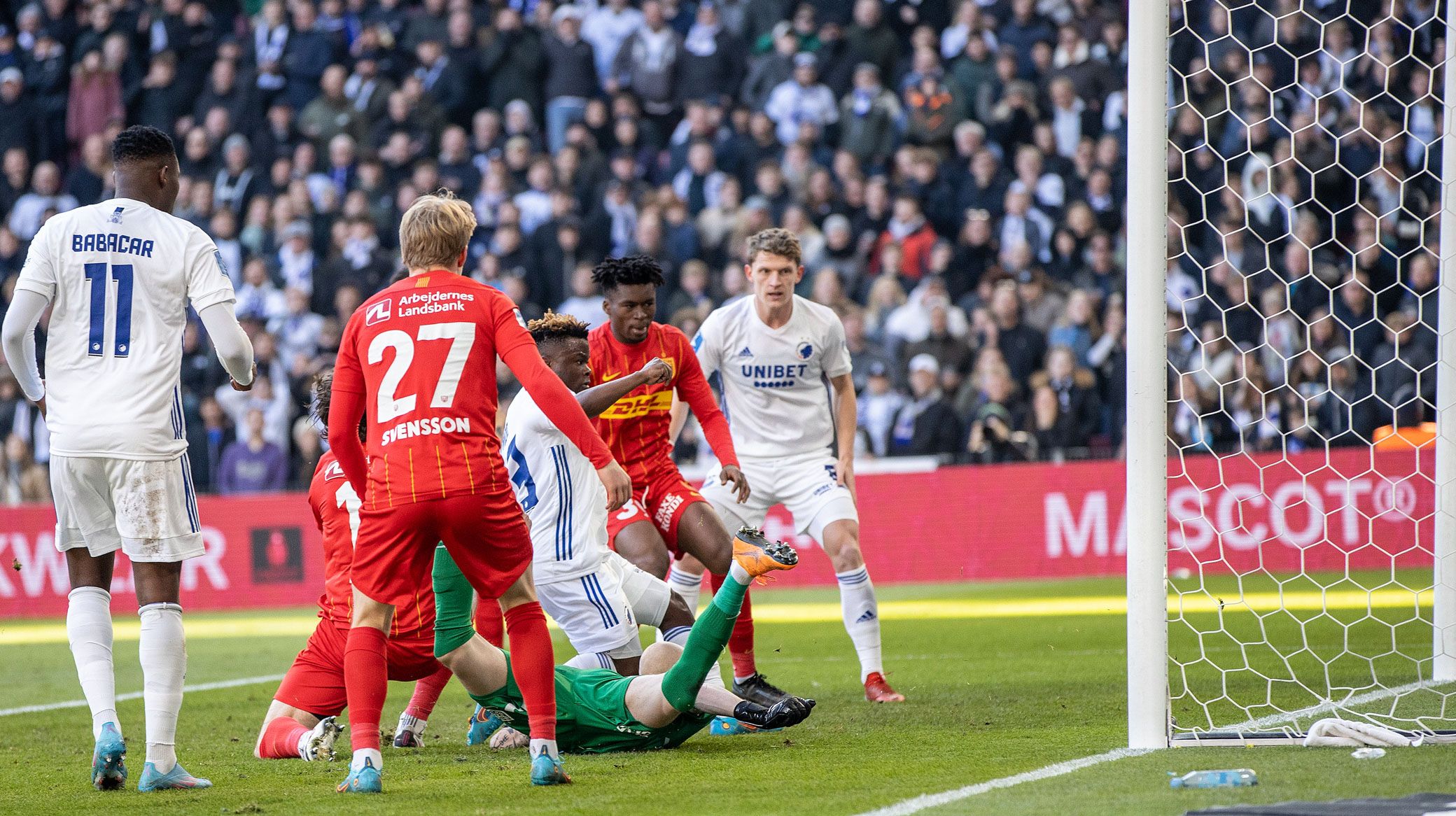 Anders Kjærbye, Getty Images
Amoo: 'Great to be the match winner'
22/03 2022 15:04
F.C. Copenhagen goalscorer Akinkunmi Amoo revealed he was delighted to score on his first full appearance for the Lions and secure a 1-0 win over FC Nordsjælland on Sunday.
Amoo, 19, scrambled home the opening goal just seven minutes into the clash at Parken to help FCK maintain the winning start to the spring in the Danish Superliga.
The league now splits into two, with FCK leading the Championship Round of 10 remaining fixtures.
And Amoo was pleased to get off the mark and secure three points.
>> Watch: Amoo's first FCK goal
"I'm so happy to score my first goal!" he said. "It means a lot to me and my family.
"It was great to be the match winner and secure the victory, even though we should have scored more goals in the match. It took hard work to get those three points, but that's how it should be.
"It's great to be able to help the team and at the same time make sure the fans go home happy. It was an important victory and we have full focus on the championship."
Amoo's start was his first in an FCK shirt since he moved to the club from Hammarby in January.
Discussing his selection into the first XI, he said: "It was great to get the chance from the start, but I have even more to contribute the closer I get to top form.
"We're also getting better and better as a team, and more together, the more matches we play. So I'm really looking forward to the Championship Round after the international break."
Amoo played an hour on Sunday before being replaced by Roony Bardghji and now heads to Nigeria, where he has been selected for the national team for the first time in his career.
Next stop: Nigeria
Nigeria are scheduled to face Ghana over two World Cup qualifiers and Amoo admitted he is looking forward to joining up with the Super Eagles.
"It's really big for me to be with the national team for the first time," he added. "It's going to be really exciting for me.
"These are two incredibly important matches for the national team, who are fighting to get to the World Cup finals, and I'm happy to be selected."