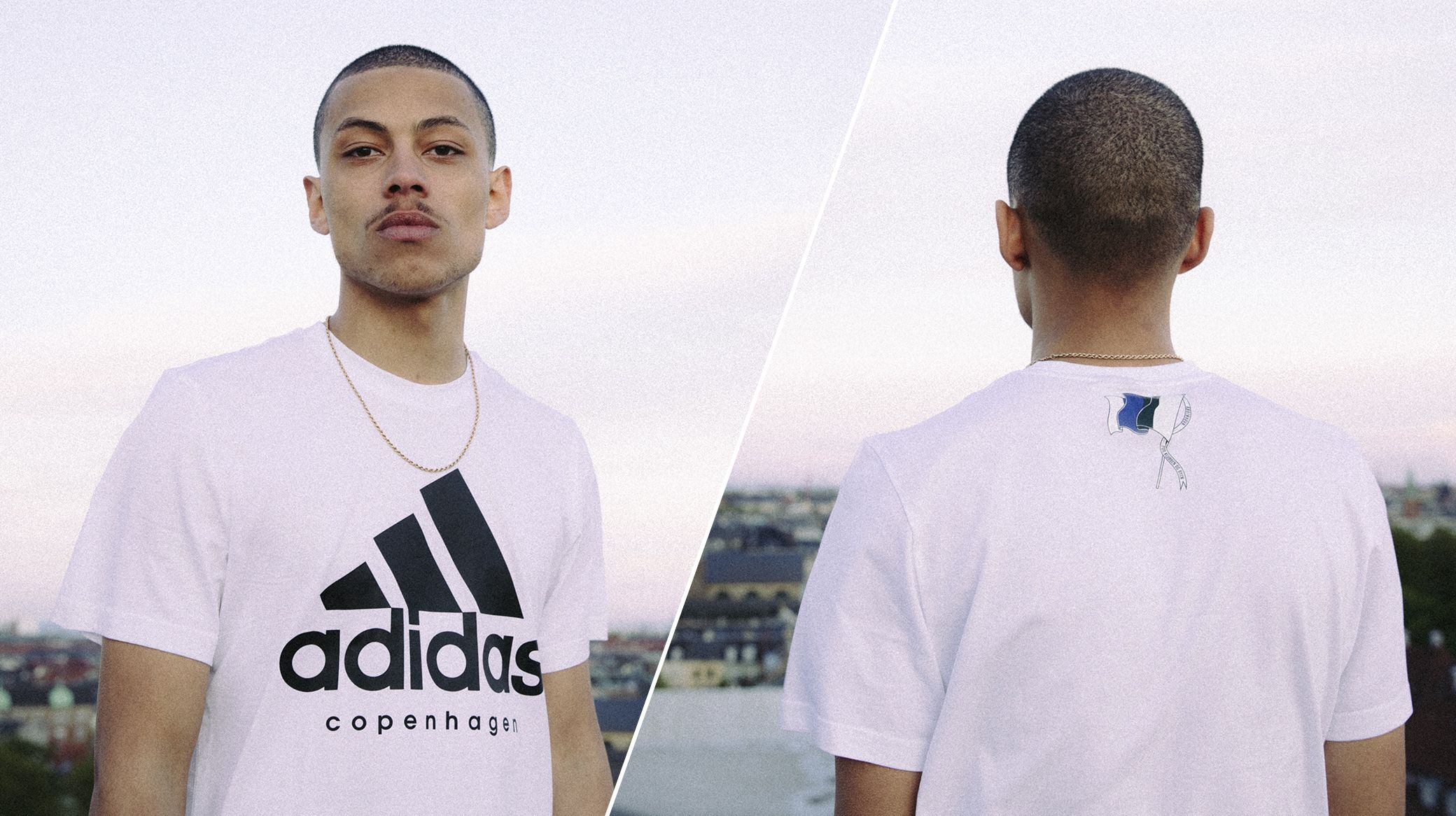 Samy Khabthani, FCK.DK
adidas x Copenhagen tee
28/05 2020 15:06
F.C. Copenhagen and adidas today launch the latest addition to the 'Keep the flag flying high' initiative.
The project is to help fans maintain support for FCK during the coronavirus crisis, where supporters are not able to watch competitive league games at stadiums.
Today FCK presents a new adidas x Copenhagen t-shirt for pre-order in the FCK Fan Shop. The t-shirt is a mark of adidas' extension of the partnership with F.C. Copenhagen as well as a tribute to the city and the club. The t-shirt can initially be found as a limited edition in a 'Keep the flag flying high' edition.
"Many of us miss football so much right now," says Henrik Hallberg, Senior Public Relations Manager adidas in the nordic region.
"One should not underestimate the sense of togetherness that fan culture creates. Therefore, it is important that we take initiatives such as these together with F.C. Copenhagen to show that we support the club and engage with the supporters and the city, even in times like these."
>>> Pre-order the t-shirt here
Martin Nøhr, store manager of the FCK Fan Shop, adds: "At a time when circumstances mean that we as fans can't show the flags in the stands, we wanted to get the club's colours out and live in the streets on match days.
"It's great to see how we can deliver a product in collaboration with adidas, that defines us as a club and as fans, but in particular as a city. With this t-shirt, we continue to develop products that tie club and city even more together, and get the football from the stadium into the streets."
You can pre-order the T-shirt here. It costs DKK 249 and we expect it to be able to deliver on 1 July, 2020.