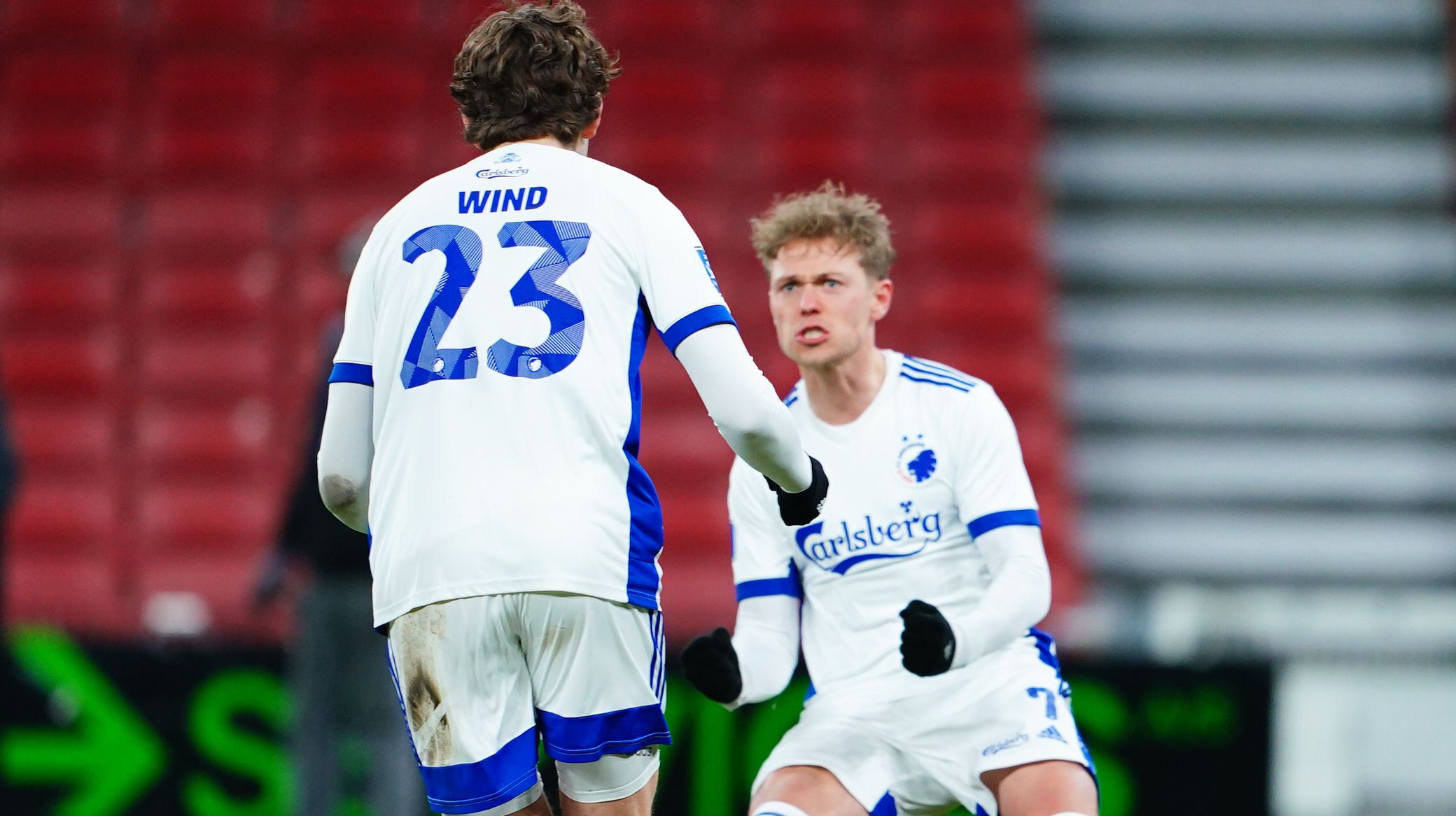 Lars Rønbøg, Getty Images
Endnu en sejr: 3-2 over SønderjyskE
15/02 2021 20:57
Der var fart over feltet i de første ti minutter, hvor begge hold var tæt på at komme foran - tættest kom Bundu, der headede et Bartolec-indlæg på stolpen!
Siden blev der knap så meget aktivitet i felterne, og efterhånden fik vi ganske god kontrol over kampen, men havde svært ved at spille os til flere chancer. Falk måtte desværre udgå efter en halv time, efter at være blevet ramt uheldigt, da han blokerede et hårdt skudforsøg, og han blev erstattet af Pep Biel.
Efter 38 minutter åbnede vi scoringen efter en dødbold, da Jonas Wind i duel med tre modstandere headede et Bartolec-indkast videre i feltet, hvor Fischer sprintede fra to andre sønderjyder og prikkede bolden mellem benene på keeperen.
Gæsternes Mads Albæk nåede dog at udligne i 1. halvlegs tillægstid, men 2. halvleg var kun få minutter gammel, da vi kom foran igen. Jonas Wind omsatte et straffespark, som Victor Ekani begik på Jens Stage, hvilket kostede sønderjyden det andet gule kort og dermed en udvisning.
Resten af kampen sad vi totalt på spillet og havde adskillige chancer til at "lukke kampen", og det lignede også en afgørelse, da vi fik endnu et straffe i det 81. minut, som Jonas Wind også udnyttede sikkert.
Men to minutter senere pegede dommeren også på pletten i den anden ende, og Marc Dal Hende skabte ny spænding om udfaldet. Trods hektisk pres af gæsterne, så holdt vi stand i de fem minutters tillægstid og tog endnu en dejlig sejr i forårsjagten!