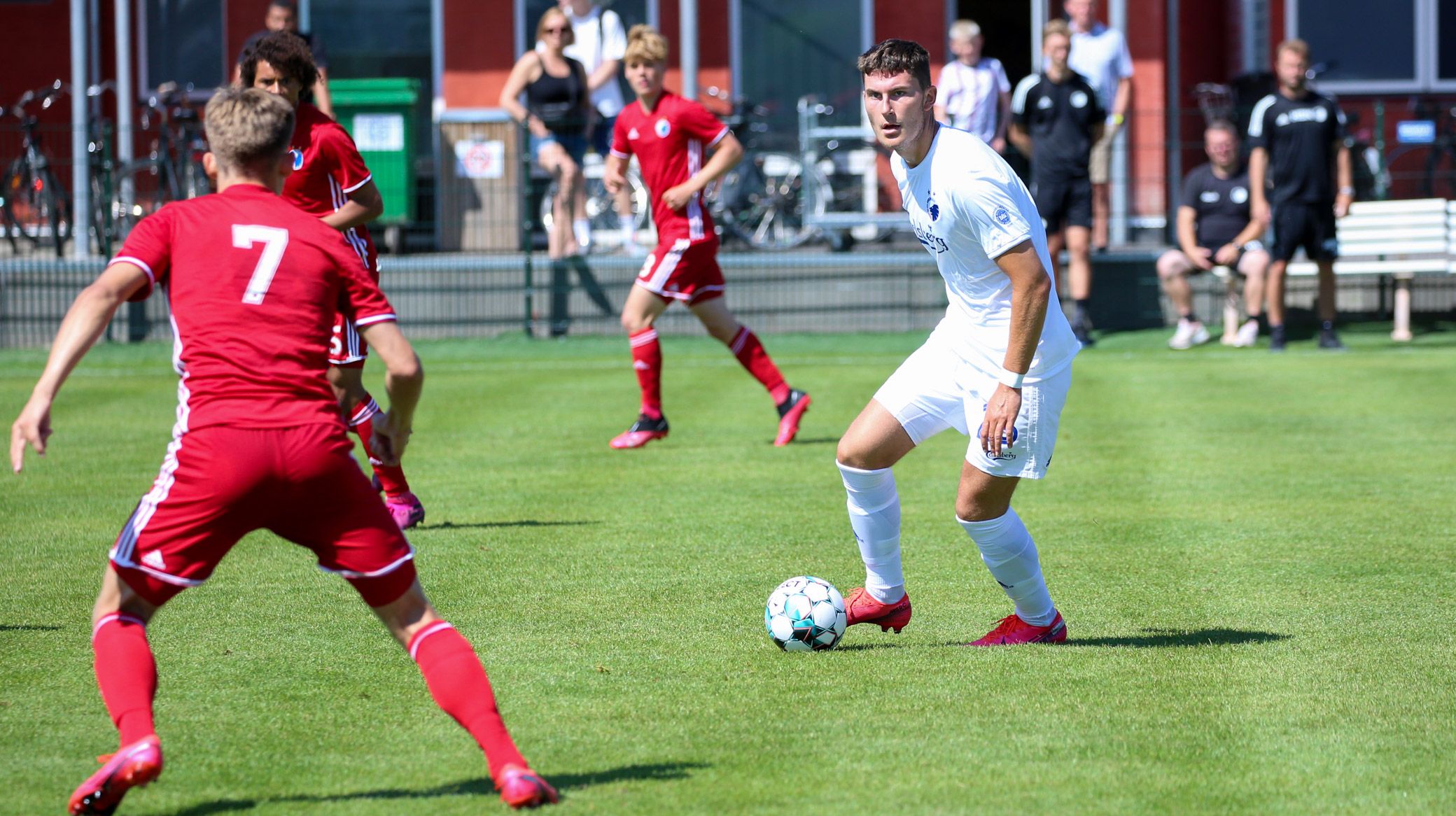 FCK.DK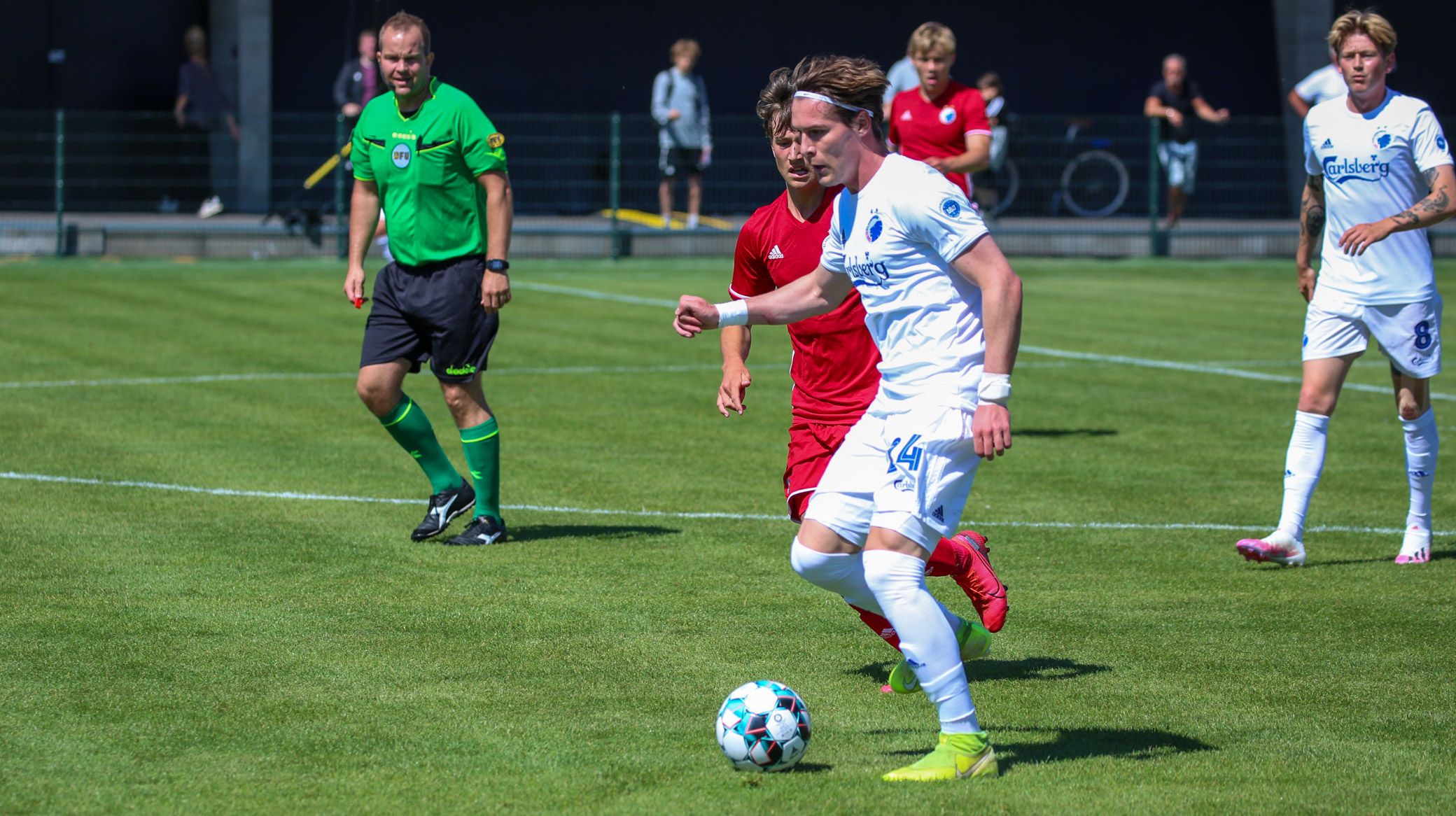 FCK.DK
Jonas og Mudražija med i intern testkamp
23/06 2020 12:40
I formiddag fik bl.a. Jonas Wind og Robert Mudražija spilletid i en træningskamp på 3 x 20 minutter mod vores U19-hold.
Jonas spillede to halvlege, dvs 40 minutter, mens Mudražija spillede alle 60 minutter, og det var to glade, men trætte spillere, som vi talte med efter kampen:
"Det gik fint med knæet, det var værre med resten af kroppen," smilede Jonas med henvisning til, at det var hans første spil 11 mod 11 siden den alvorlige skade i sensommeren.
Mudražija mærkede heller ikke noget til de skader, der har holdt ham ude det meste af foråret, men var også træt og øm efter en times løbearbejde på den centrale midtbane.
Der er endnu ingen dato på, hvornår de forventes at være klar til Superliga-bold.
Reserveholdet inkluderede et par U19-spillere, mens U19-holdet havde lånt Stephan Andersen i målet.
Matchfacts
FCK 2-U19 2-1
9.: 0-1 Rasmus Højlund
25.: 1-1 Muamer Brajanac
36.: 2-1 Muamer Brajanac
Reserveholdet: Sten Grytebust - Karlo Bartolec, Sotirios Papagiannopoulos, Ragnar Sigurdsson, Bryan Oviedo - Ali Almosawe, Nicolaj Thomsen, Robert Mudražija, Elias Jelert - Jonas Wind (61.: Fisnik Isaki), Muamer Brajanac
U19: Stephan Andersen - Mattias Jakobsen, Ludvig Henriksen, Valdemar Lund, Victor Kristiansen - Gabriel Johansen, Alexander Hjælmhof, Phillip Banda Sørensen, Daniel Haarbo - William Bøving, Rasmus Højlund