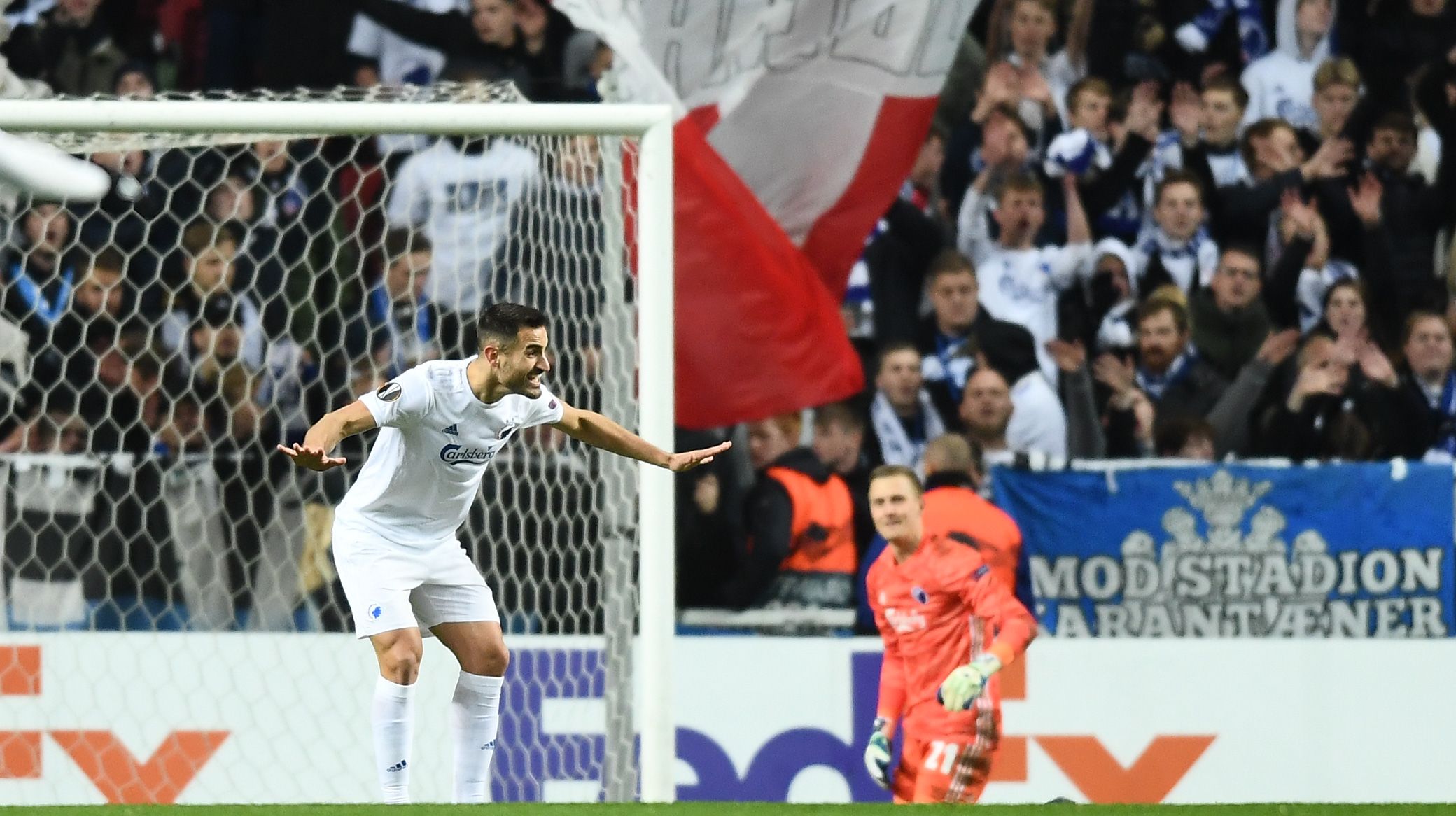 Lars Rønbøg, Getty Images
Spillerreaktioner: Vi har international klasse
07/11 2019 21:41
Sotirios Papagiannopoulos
"Vi fik en fantastisk start på kampen i dag, men ellers var det en svær kamp i dag. Vi stod godt i forsvaret, og jeg synes, at vi kan være godt tilfredse med det ene point. Jeg var personligt tilfreds med min indsats og ikke mindst med samarbejdet med Victor Nelsson og de to backs".
Pieros Sotiriou
"Jeg synes vi spiller en god kamp, men det var svært derinde i dag mod en rigtig god modstander. Specielt efter pausen kom Dynamo Kiev frem til langt flere chancer end os. De havde et overtag i spillet, alligevel er det ærgerligt, at Verbic får lov til at score – for vi viste jo, at han ville trække ind i banen. Men vi fik et point efter en god præstation, og nu ser vi fremad mod de sidste to kampe i gruppen".
Mohamed Daramy
"Det var en svær kamp – og jeg fik lov til at yde en stor defensiv indsats, men jeg er selv ganske godt tilfreds med min indsats. Selvfølgelig er vi ærgerlige over, at de fik udlignet – men alt i alt synes jeg, at vi gjorde det godt. 
Nicolaj Thomsen
"Det er en stærk modstander vi møder. Nu har vi spillet to gange 1-1 mod Dynamo Kiev – og det synes jeg viser, at vi har international klasse. Efter dagens uafgjorte resulatat er vi nu i en situation, hvor vi selv kan afgøre det, og det var hvad vi sigtede efter, da vi startede gruppespillet. Der venter os i hvert fald en sjov kamp, når vi i sidste runde møder Malmö FF".