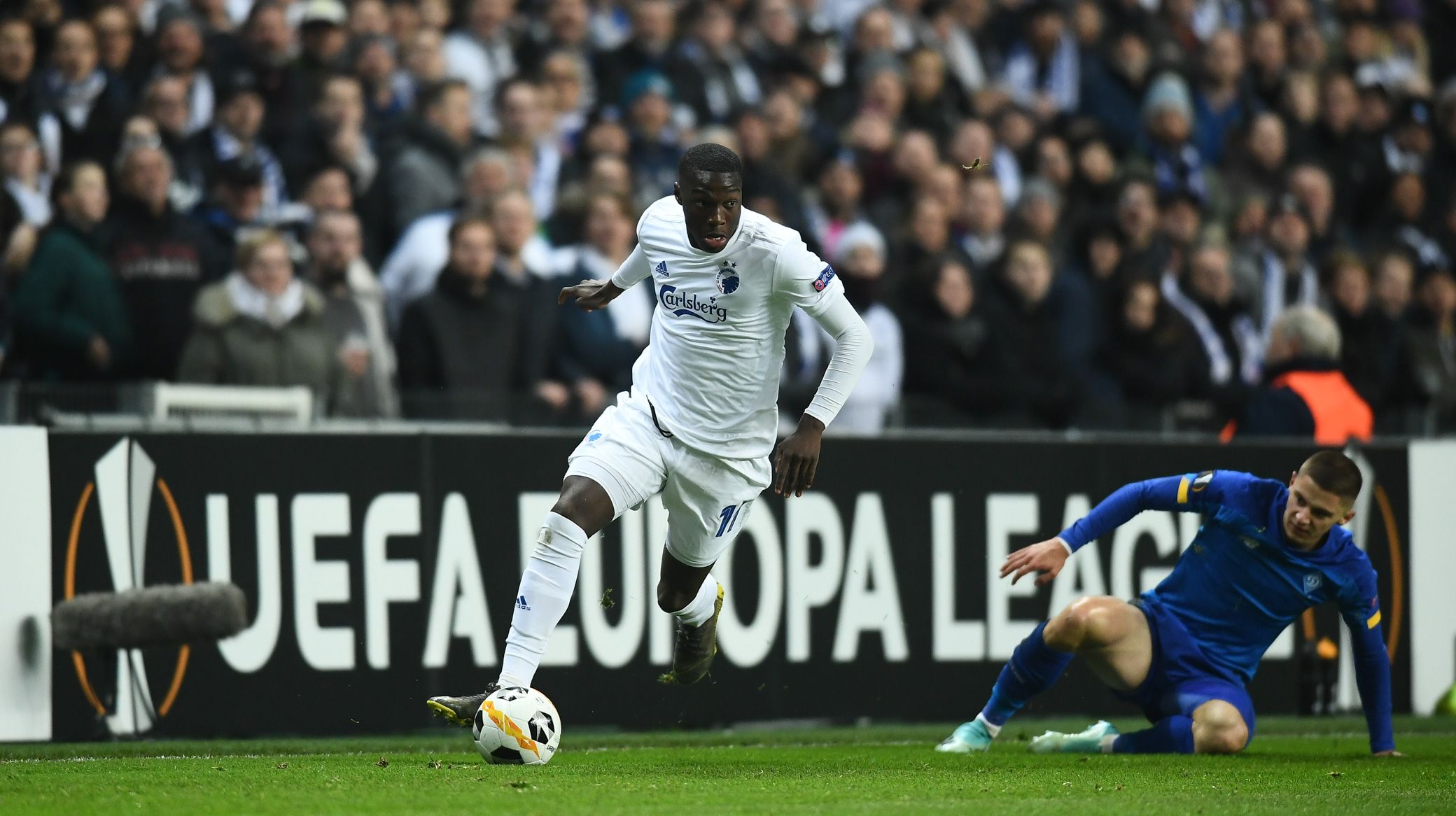 Lars Rønbøg, Getty Images
Ståle: Vi mødte et rigtig godt hold
07/11 2019 21:25
Efter torsdagens UEFA Europa League kamp mod Dynamo Kiev sagde Ståle Solbakken:
"Det var et godt hold vi mødte i dag, og overall var de nok en lille smule bedre end os i dag. Men vi havde ellers fin kontrol med kampen da de scorede. Faktisk synes jeg – på tidspunktet hvor Kiev scorede – ikke at de lignede et hold, der var på vej mod en udligning". 
Ståle var ikke tilfreds med, at Verbic fik lov til at udligne:
"Nej, vi laver en stor fejl ved Verbic' udligning, for vi ved jo, at han trækker ind i banen til sit højre ben. Efter målet hænger vi nok en lille smule, de var en smule hurtige end os – men alt i alt spiller vi to fantastiske kampe mod Dynamo Kiev, to kampe med masser af tempo og intensitet. Vi fik løbet rigtig meget i dag, der var jo masser af tempo – og så ros til vores midterstoppere, der levere en fin omgang stopperspil".
Ståle glædede sig over, at vi stadig er ubesejrede og har skæbnen i egne hænder:
"Vi har det hele i vores egne hænder, for slår vi Malmö i den sidste gruppekamp, er vi videre".