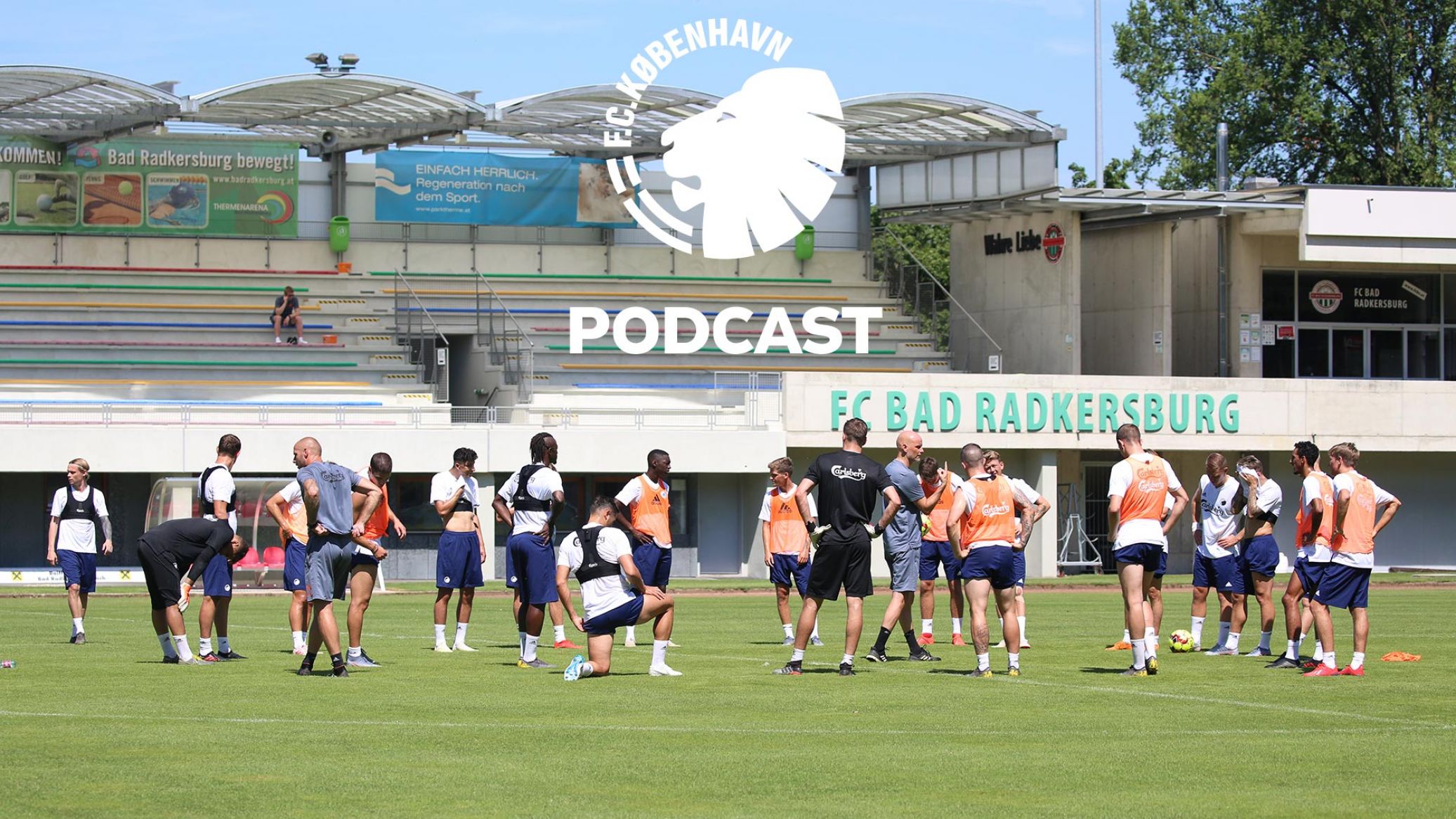 FCK.DK
Podcast: BAD News fra Bad Radkersburg
02/07 2019 14:53
To nye ansigter er med på træningslejren - og her tænker vi ikke på Grytebust og Bartolec, men på Stefan Madsen og Lasse Lindbjerg i staben.
Stefan Madsen er til daglig assistenttræner på vores U19-hold og er udlånt til træningslejren, fordi vi med kort varsel måtte sige farvel til Jacob Neestrup, der er blevet cheftræner i Viborg FF. Lasse Lindbjerg, tidligere U19- og førsteholdsspiller, er fastansat som ny fysioterapeut i sundhedssektoren. De bliver introduceret af Johan Lange og fortæller også selv om deres baggrund og opgaver.
Hjemme på hotellet lå der pludselig igen en Dame ved poolen - podcasten var med "behind the scenes", da FCK TV fejrede 1-års dagen for N'Doyes hjemkomst med en lille videooptagelse.