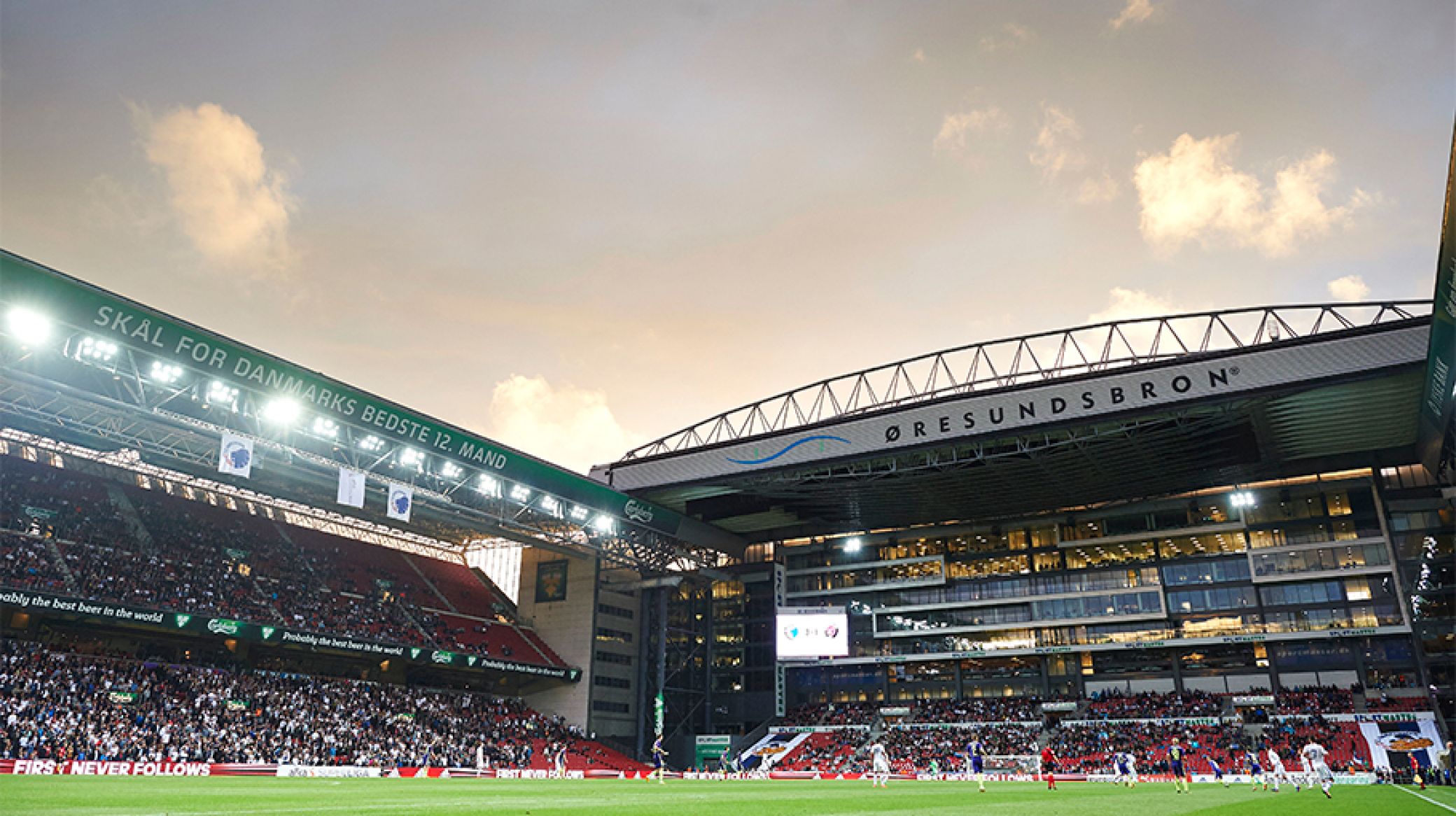 Lars Rønbøg, Getty Images
Matchdays
Accreditation
For all Superliga games, journalists and photographers must send their requests via www.superliga.dk. If you have questions, please contact akkreditering@superliga.dk
For F.C. Copenhagen home games in Sydbank Pokalen (The Danish Cup) and UEFA competitions, requests should be sent in a web form, which we will link to here.
Accreditation for F.C. Copenhagen games
 
Parking in Parken
F.C. Copenhagen has a limited number of parking spaces for media (access from Øster Alle along the Unibet stand). Accredited media can ask for a parking permit by mailing to Head of Communications Jes Mortensen at jmo@fck.dk
 
Press entrance
All media must use press entrance A12 at the end of the A stand closest to Per Henrik Lings Alle. The entrance will open one-and-a-half hours before kick-off, and it is not possible to get access to Parken before without prior agreement.
 
Press room
The press room is situated in the corner between The A and D stands, and our hosts will be happy to help you find it if you are not familiar with the stadium. Here you will get the line-ups around one hour before kick-off, and we serve something to eat and drink.
 
Press seats 
The press seats are in the front rows at the central part of Upper A stand, and normally there is free seating. Otherwise specific seating will be announced in the press room.
 
Photographers
Whenever you go to the pitch area, you must wear the photo vest that you will receive at the press entrance. It must be delivered back as soon as possible after the game and before you leave Parken, otherwise you will have to pay for it. It is possible to use a lockable cabinet for equipment etc.
 
Wifi
There is free wifi everywhere at the stadium. The name is "Parken", and you just have to register with e-mail and phone number.
Behind the two goallines there are also an ASDL-box on each side of the goal, which can be used during the matches. Photographers should just bring their own cables to connect to the box.
Mixed Zone
After Superliga games, staff and players will be available in the Mixed Zone right next to the players' tunnel.
 
Questions
You are always welcome to contact Head of Communications Jes Mortensen or journalist Torkil Fosdal. Our press hosts will also be at your service.
We also welcome feedback during and after your visit, if you feel we can improve media informations on our homepage.