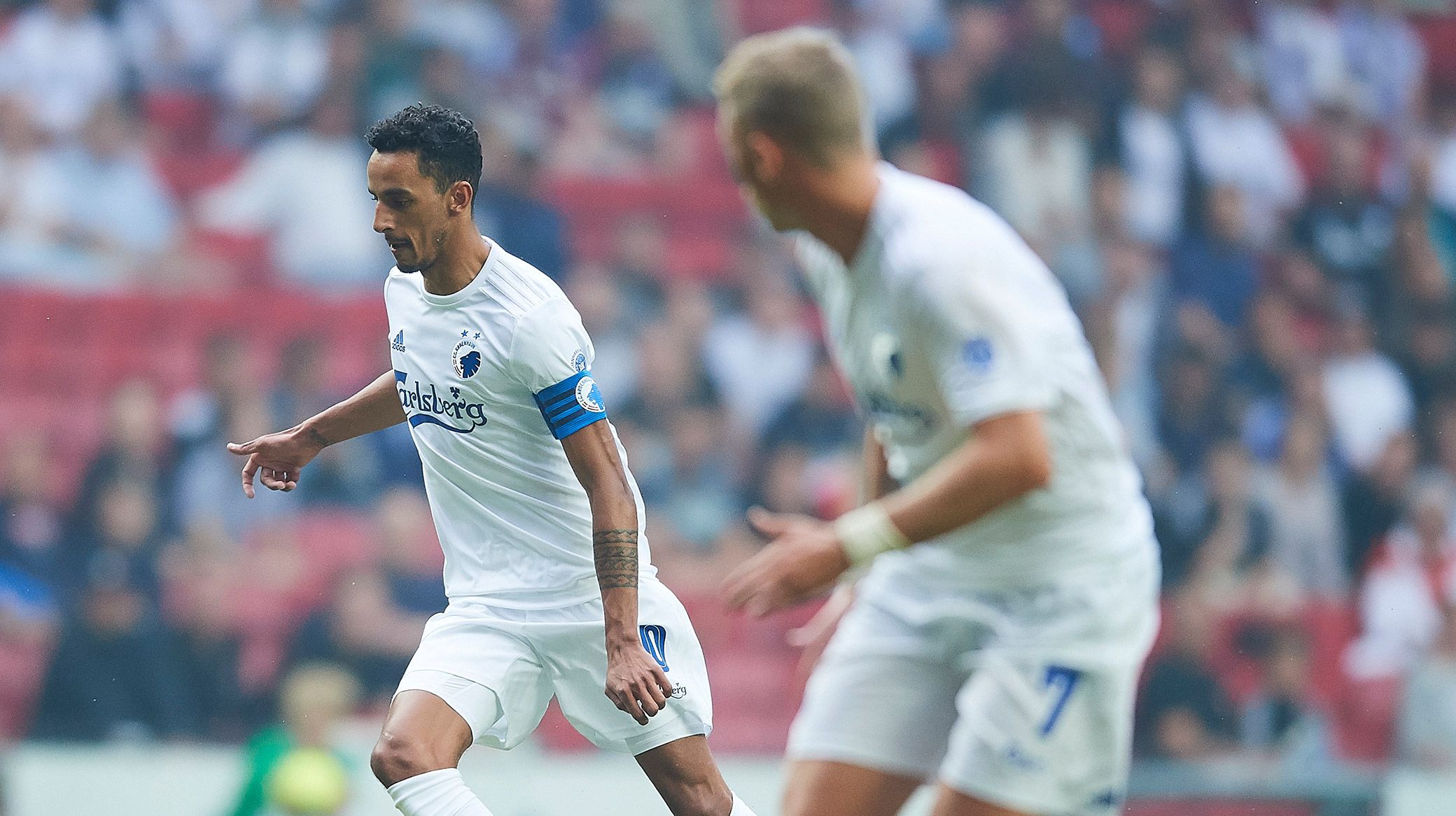 Lars Rønbøg, Getty Images
Zeca: We need high pace to beat Horsens
26/07 2019 10:53
FC Copenhagen face AC Horsens in the 3F Superliga on Saturday and club captain Carlos Zeca is not taking the game for granted.
The Lions have won all three of their competitive games so far this season and head into the clash seeking another victory.
"We have got off to a good start with three victories in the league and Europe, but we still need to improve our game," Zeca told FCK.dk.
>> Buy FC Copenhagen tickets for next home game
"We have got some new, skilled players who have done really well, but we still have to work on getting to know each other better on the pitch, so that each time we appear as a unified unit in all 90 minutes. But we are on the right path and I'm very optimistic about our team this season.
"On Saturday, we know we're going to meet a hard-working Horsens team that can make it difficult for us over there. They are physically strong and give everything to win, and we also have to bring that attitude.
"The key for us is to keep a high pace with the ball and work hard for 90 minutes. If we do, I'm sure we're the best team and have a good chance of claiming our third Superliga victory in a row."