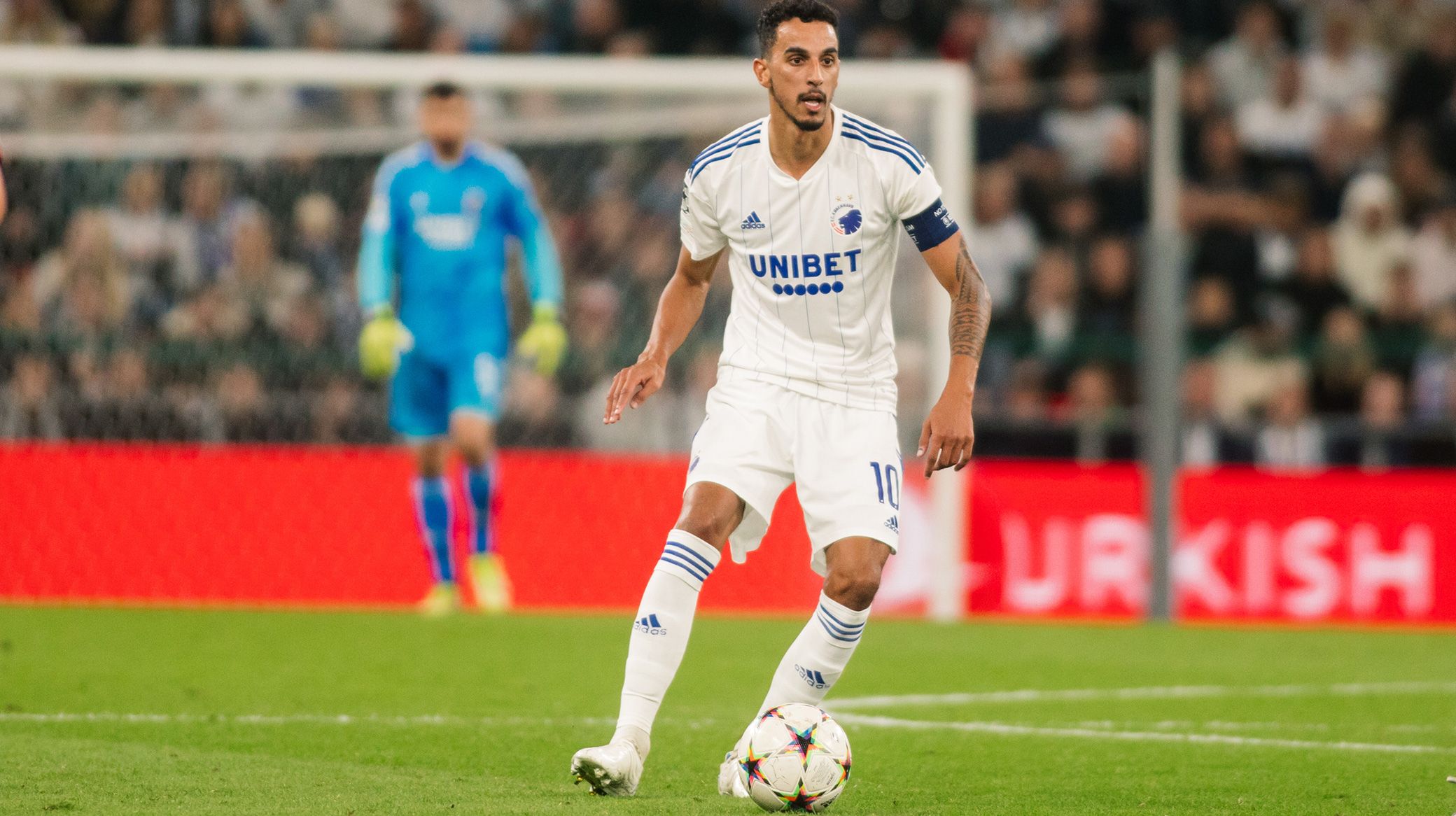 Samy Khabthani, FCK.DK
Zeca to leave FCK at end of season
23/05 2023 14:49
F.C. Copenhagen captain Carlos Zeca has decided to leave the club at the end of the season when his contract expires.
 
Zeca will have his official farewell and well-deserved tribute at the final game of the season in Parken on 4 June. We encourage everyone who has the opportunity to come and give the captain a great farewell.
Zeca: Time to say goodbye
"The time have arrived to say goodbye," says Zeca. "I want you to know that I was very happy and very honoured to play for the club and the fans.
"Every happy story has an end, but I will be here until the end of the season and do everything I can to help the team to achieve their goals, as I have always done.
"I am looking forward to seeing you all next Sunday in Parken and to say goodbye to you all."
PC: One of the great captains
"Zeca is one of the great captains in the history of F.C. Copenhagen," says sporting director Peter Christiansen.
 
"He has given 110 percent for the club and has been a strong leader both on and off the pitch. When he has not been able to play himself, he has been there for his teammates through thick and thin.
 
"We will miss him at the club, but together we can look back with pride on a fantastic time together, with titles and Champions League football, which was his big dream.
 
"We wish Zeca and his family all the best for the future. He will always be welcome here, and we look forward to giving him a great farewell in Parken."
 
Zeca has played 193 games for the Lions and won two Danish championships. He also helped the club qualify for the Champions League group stage this season, before he unfortunately suffered another a serious knee injury.
 
Neestrup: A role model for everyone
"Everyone in and around F.C. Copenhagen loves Zeca – both as a footballer and as a person," says head coach Jacob Neestrup.
 
"He has never put himself first, but always the club and the team. This makes him the perfect leader and role model for everyone. He will always be a big part of us.
 
"Now we will finish the season with his support, and then send him on his way with the tribute he deserves for his great efforts for the club."