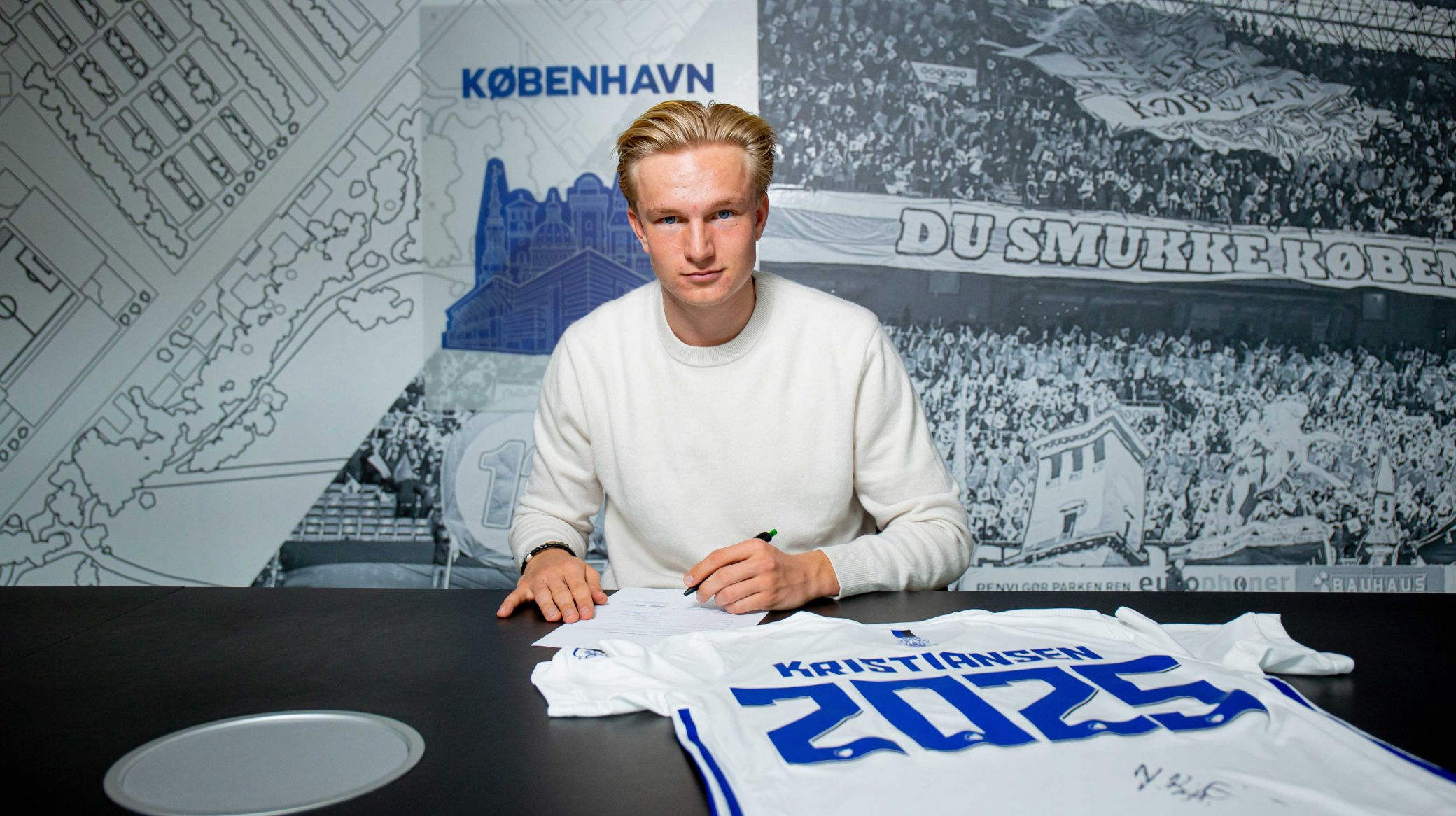 fck.dk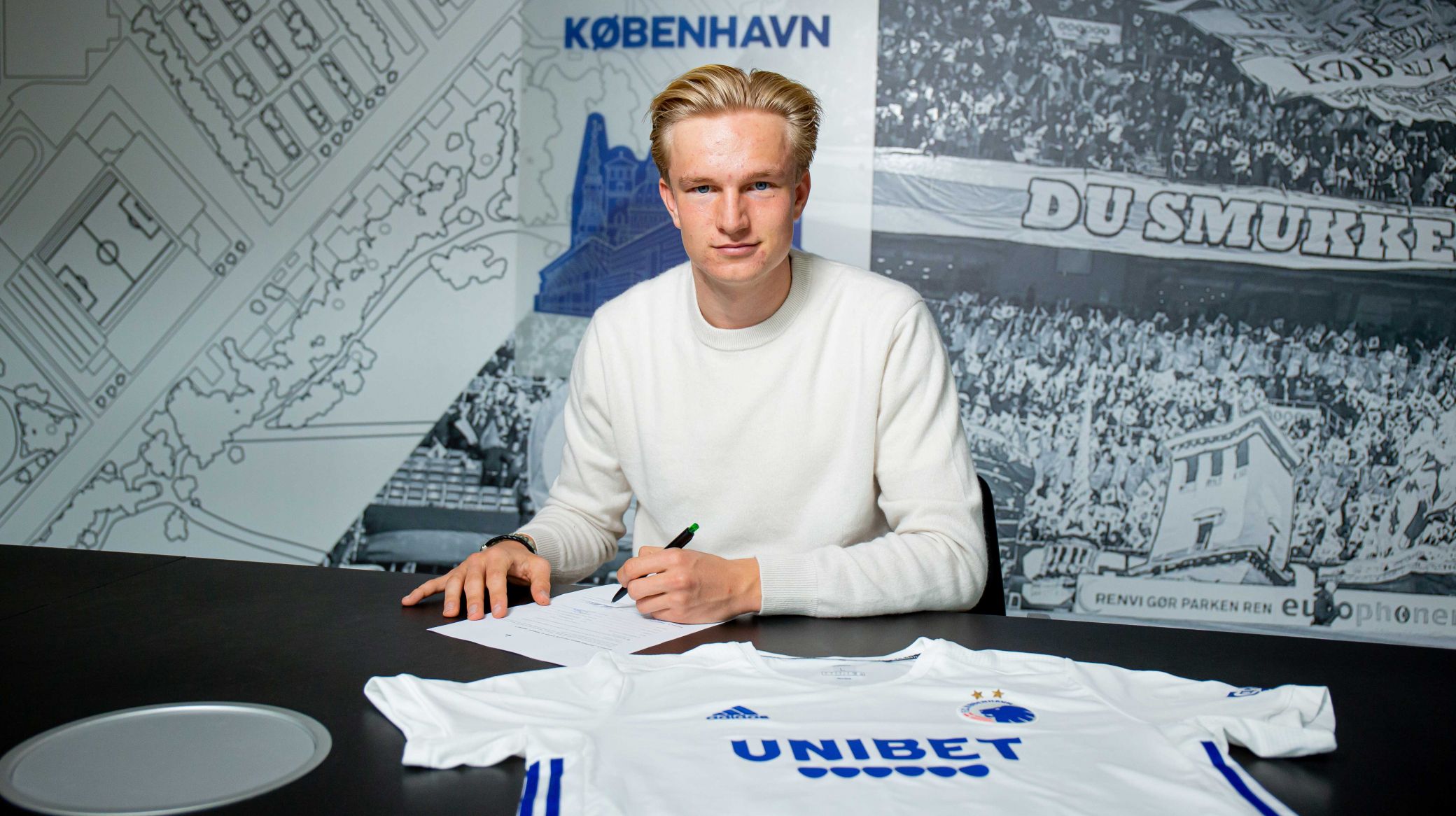 fck.dk
Victor Kristiansen extends FCK contract
18/11 2021 17:57
Victor Kristiansen has signed a contract extension at F.C. Copeanhagen until the end of 2025.
Kristiansen, 18, earned his football upbringing in KB and later in F.C. Copenhagen's Talent Department, before becoming a regular part of the first-team squad in the summer of 2021.
He made his debut a year prior to joining up to the first team, in a cup match against Avarta in Parken.
To date, Kristiansen has played 40 games for FCK and he is now also a regular part of the Denmark U21 national team.
"We are very proud of the development that Victor has had with us," says FCK Sport Director, Peter Christiansen.
"First and foremost on his behalf, but also on behalf of the entire setup of the club. He is a role model for a young player who takes his talent seriously and is rewarded for his hard work.
"His footballing abilities have become familiar to most who have seen our matches over the past year, but I would also like to highlight his mentality, which is very strong and mature for a player of his age.
Potential for a great future
"Even though Victor is already delivering at a very high and very consistent level, he is not finished with his development at all.
"We see potential for him to take several steps forward and if we do things right together, then he could end up on the Denmark national team and in a big European league one day. Now we have the future in place together, and that has been important to us."
Love being a part of FCK
Kristiansen himself is pleased that he will continue his development in the Danish capital.
"I have been part of the club since I was four years old and I love being part of FCK," he says. "Since the summer when I finished my school, I have been able to spend all my energy on football, and now I have a long and good contract that really feels right for me.
"There are lots of areas where I can and should develop at F.C. Copenhagen - and I think it's the right place for me to be. It's just great and I'm proud that the club believes so much in me, that they have chosen to offer me a new long-term agreement already."