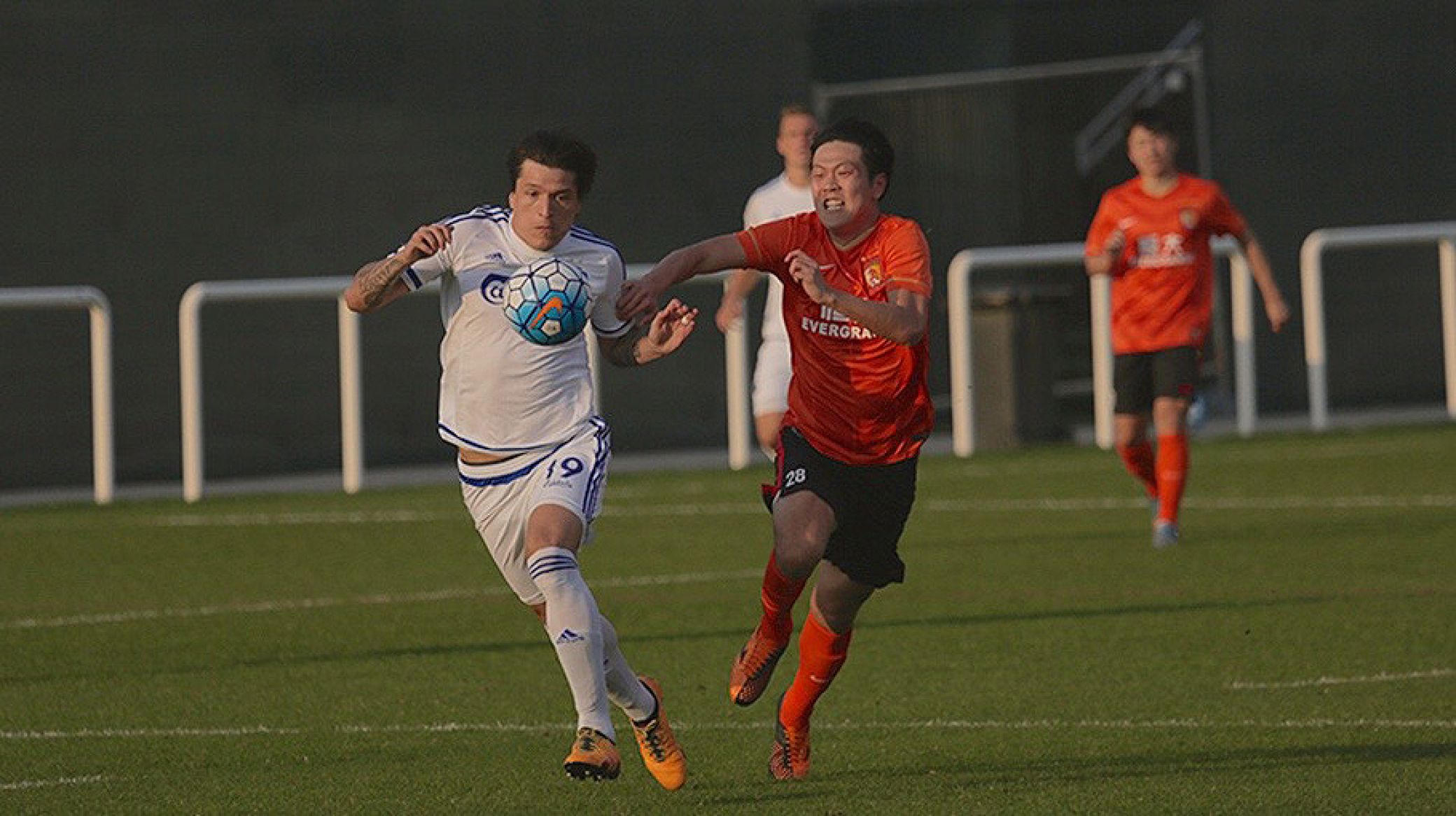 FCK.DK
Three friendlies during Dubai training camp
02/01 2018 10:41 - Updated: 09/01 2018 13:00
FC Copenhagen have arranged three friendlies during our training camp in Dubai, to add to the scheduled clash with Vejle during the winter break.
FCK will play Vejle on Thursday, January 18 at 1pm in Telia Parken.
And the Lions squad will then head out to Dubai for some warm-weather training.
FC Copenhagen's preliminary programme for the training camp is as follows:
Mon, Jan 8: First training day (all training in January takes place at Telia Parken)
Sat, Jan 13, 10.30 am: Open training for fans at Telia Parken (entrance A9/A10)
Thurs, Jan 18: FCK vs Vejle in Telia Parken
Fri, Jan 19: Departure to Dubai
Man, Jan 22 at 4pm (CET): FCK vs FC Zenit (Russia) at Al Shabab Al Arabi Club
Thurs, Jan 25 at 1pm (CET): FCK vs Guangzhou Evergrande Taobao FC (China) at Al Shabab Al Arabi Club
Tues, Jan 30 at 1 pm (CET): FCK vs Shakhtar Donetsk (Ukraine) at Emirates the Sevens
Wed, Jan 31: Return to Copenhagen
Sun, Feb 4: FCK vs Brøndby, DBU Cup in Telia Parken, 12.30pm (buy FC Copenhagen tickets here)