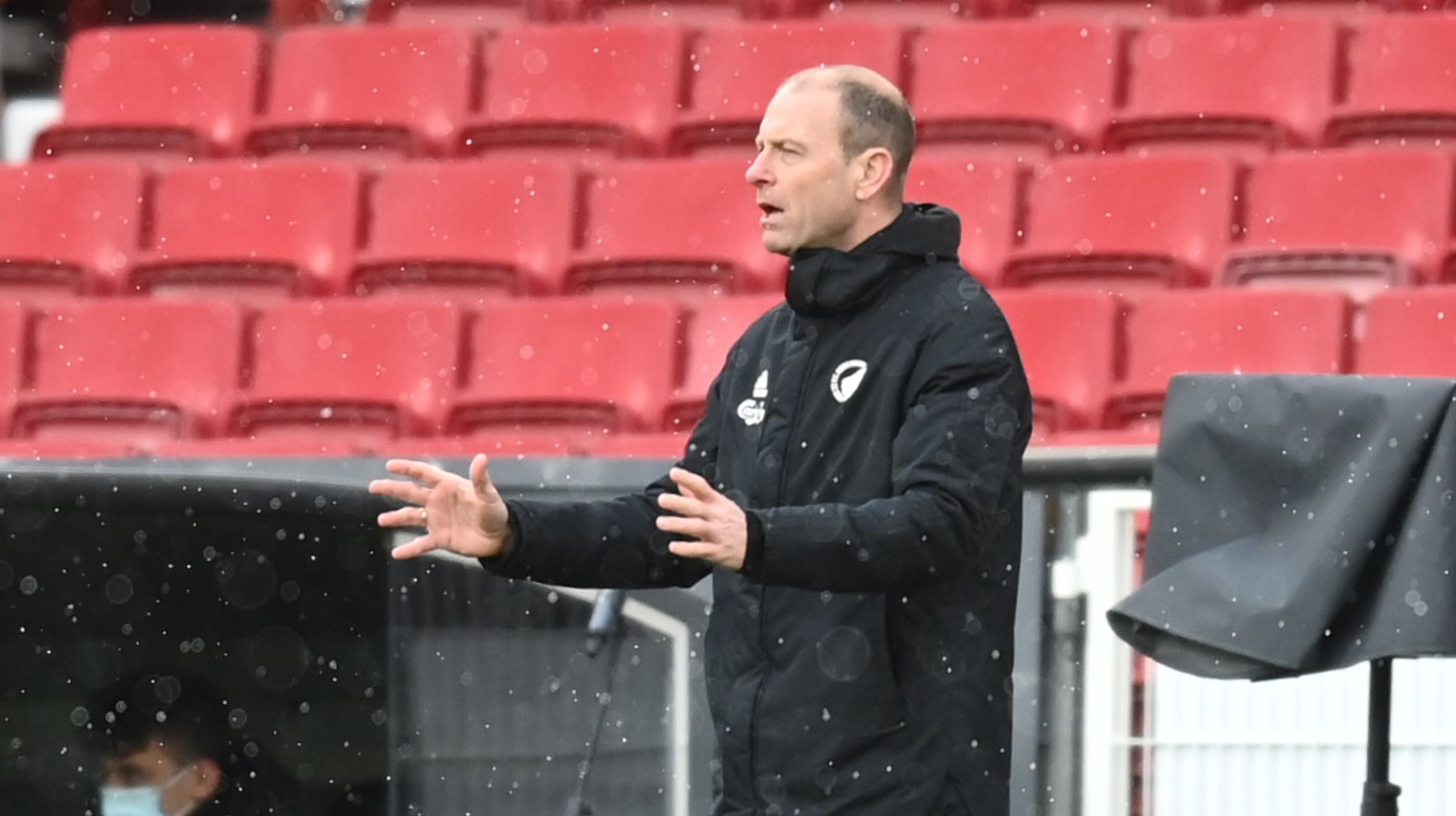 Jan Christensen, Getty Images
Thorup: Win is what we needed
06/04 2021 10:25
F.C. Copenhagen head coach Jess Thorup was delighted with the 2-1 result over Randers on Monday that kicked off the Lions' Championship Round of the 3F Superliga season in style.
"It was just what we needed after 14 long days since our last match," Thorup said.
"I was especially excited about our game in the first half, where we did not let ourselves be fooled by the fact that they scored early. We came out strong again and played a fantastic game of football, where we created many chances.
"The whole team worked well together and really wanted this, and at times it was almost as though we attacked with rage. But it was just a pity we didn't get the third goal.
"After the break, of course, we had to be able to control the match better, and we could also have closed it out when Mo (Daramy) came in and was alone one-on-one. But we kept them from creating chances apart from the early goal and their big chance in the last few seconds, where Sten (Grytebust) made a decisive save."
Grytebust's save in his first appearance of the season came just moments before the whistle and earned the Lions three valuable points.
"We have spent the last two weeks evaluating and looking forward to the Championship Round, and for me the number of changes in the team is not the deciding factor," the boss said.
"I chose the players that I thought would be best to tale up the task today, and it is more an option for some than it is an opt-out for others.
"Fortunately, we have a broad and strong squad, where there is a lot of competition for places, and while there are those who sat on the bench or who were completely out of the squad today, it's doesn't mean they can't play a role in the upcoming matches.
"Wilczek has looked really sharp during training lately, considering we couldn't use him for three weeks due to an injury. He brings a bit more presence in the box and showed his threat in front of goal today when the chance arose, but the 90 minutes also consisted of a lot of other things with our press game, good relationships, defensive play, etc.
"We have conceded a lot of goals, and as I have said before, this is not only the responsibility of the goalkeeper and the defence. But sometimes we have to try something new and give others the chance, and Sten has done well in training for a long time, so I think now was the time to see what he can contribute.
"The 0-0 draw against FC Midtjylland was one of our better defensive performances, where Boilesen and Nelsson held firm in the central defence, so therefore I chose them today again.
"In our last match, I saved Victor Kristiansen, who had some small problems, and instead used Boile in the back, but he can give a lot to the team when he plays centrally.
"At the same time, Nelsson returned from the U21 European Championships with a successful experience and was in my opinion the best central defender in the group stage, but in addition to Zanka, we also have Bjelland and Marios. Now we have to look at the next match."
Next up for FCK is a trip to Brøndby on Sunday for a 4pm kick off.