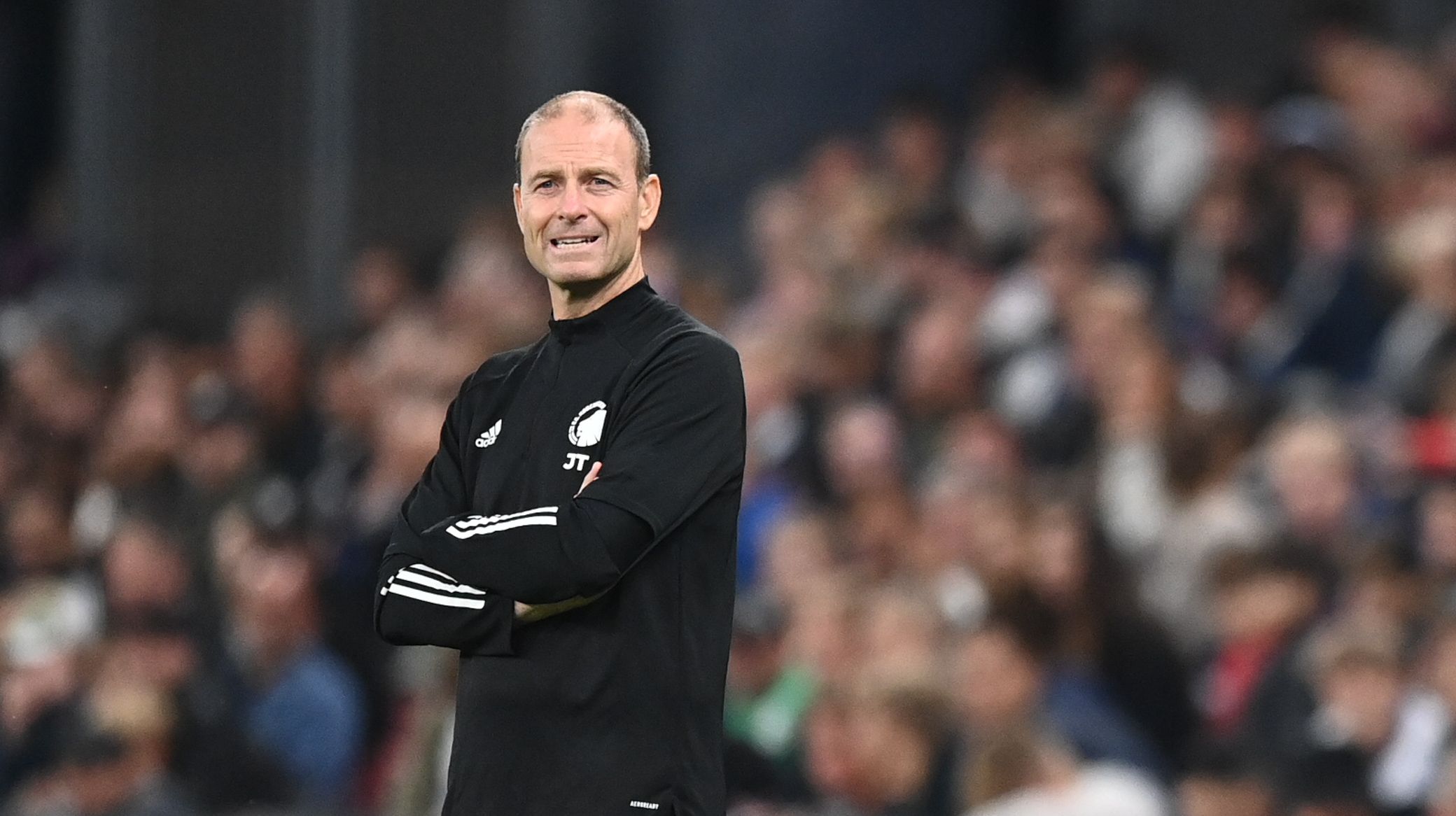 Jan Christensen, Getty Images
Thorup: We have something special after Conference League qualification
26/08 2021 22:01
F.C. Copenhagen head coach Jess Thorup says there is "something very special with the fans" developing in Parken following the Lions' face passage to the UEFA Europa Conference League group stage.
FCK beat Sivasspor 5-0 in the capital to complete a 7-1 aggregate playoff victory and progress to Friday's group stage draw.
"I really sense that we are doing something very special with the fans," said Thorup, whose players performed in front of more than 18,000 supporters.
"It is rare that you can stand on the sidelines and just enjoy it, as we go on to win 5-0 in a decisive playoff match. So it's not something that happens every day.
"We've had a strong run in the qualifying with five wins and a single draw, and achieved a historically high aggregate score over those matches.
"But we also have a lot of momentum and faith in things at the moment, and today we were both effective with our finishing and created space when we made plays that we usually only see on the training ground.
"I am really looking forward to seeing what we can achieve in Europe, because we really have something to contribute, and if we can continue to develop then we can hurt many teams.
"European group games are part of FCK's DNA, but we do not go into the groups just to be part of it, but to progress. Of course we are a bit dependent on the draw, but we are very happy that this exciting team will have six more matches to come in the autumn."