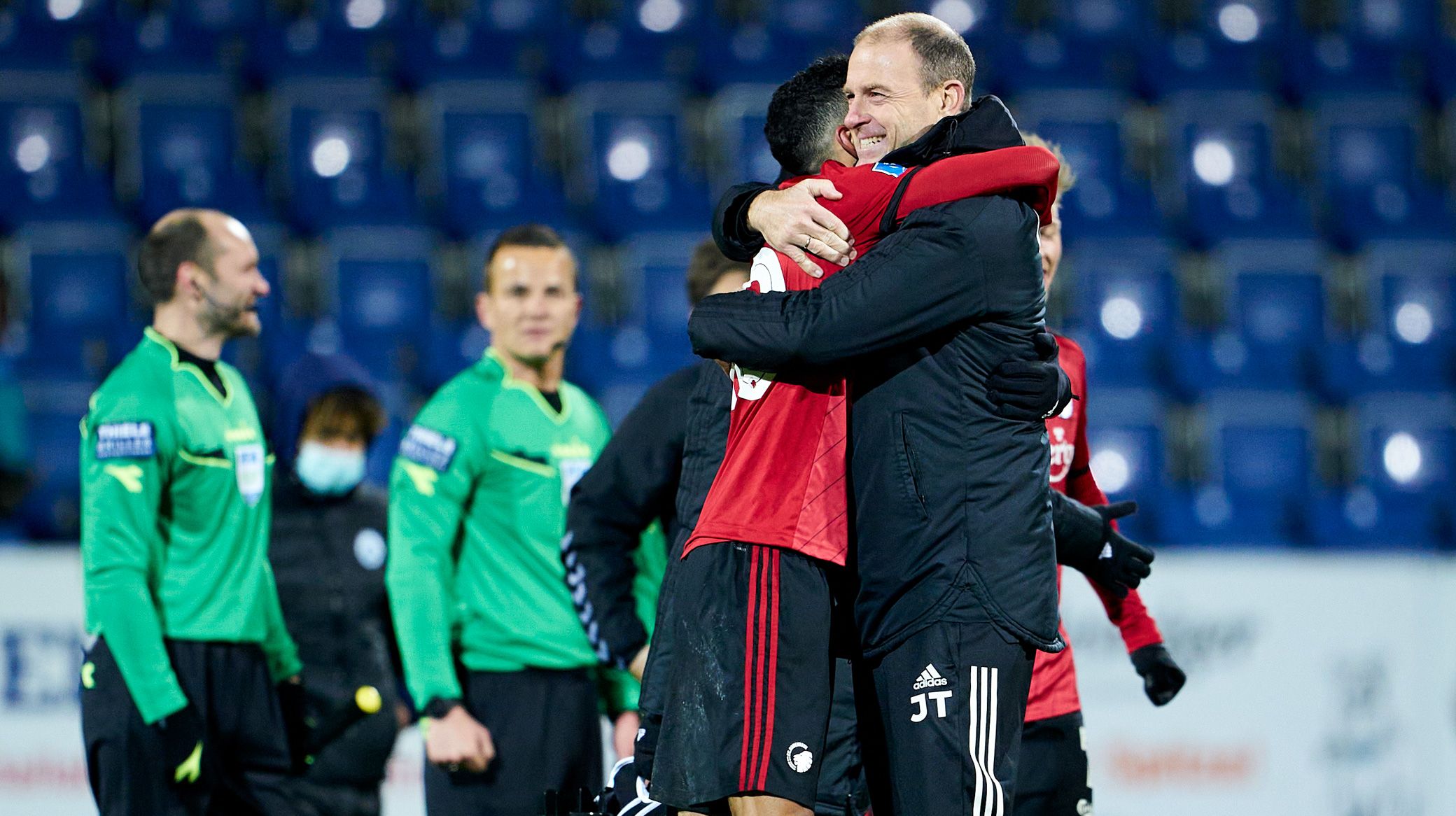 Lars Rønbøg, Getty Images
Thorup: Victories are the best medicine
30/11 2020 14:42
Jes Thorup expressed his pride at the F.C. Copenhagen players after their 3-1 win over SønderjyskE on Sunday earned the news head coach his first 3F Superliga victory for the Lions.
Goals from Mohamed Daramy, Carlos Zeca and Rasmus Falk secured the victory and a much-needed three points headed back to Copenhagen.
"With what we have been through, I am very proud and satisfied that the boys went out there and delivered such great football, they should have huge praise for that," Thorup said.
"Yes, of course I am relieved, because victories are the best medicine. It was only a small step, but it was an important step in our comeback, and maybe we can take another step next time.
"Our offensive play in the first 45 minutes was one of the best I have seen in a very long time. We really showed that we were one team that kept calm and fought together today.
"They are a difficult opponent to play, and the condition of the pitch was not good either, but we were in firm control and could have gone further ahead before the break, where Jens Stage could have scored a couple of times.
"After the break we came under more pressure, but I still think we controlled the match very well. We could of course have been sharper with our finishing, but we showed that we are not afraid to win. It was a solid team performance and that is the most important thing for me.
"Now our focus is on next Sunday's home game against AC Horsens, and all the talk about what the league will look like next year in May is not something I'm thinking about right now."