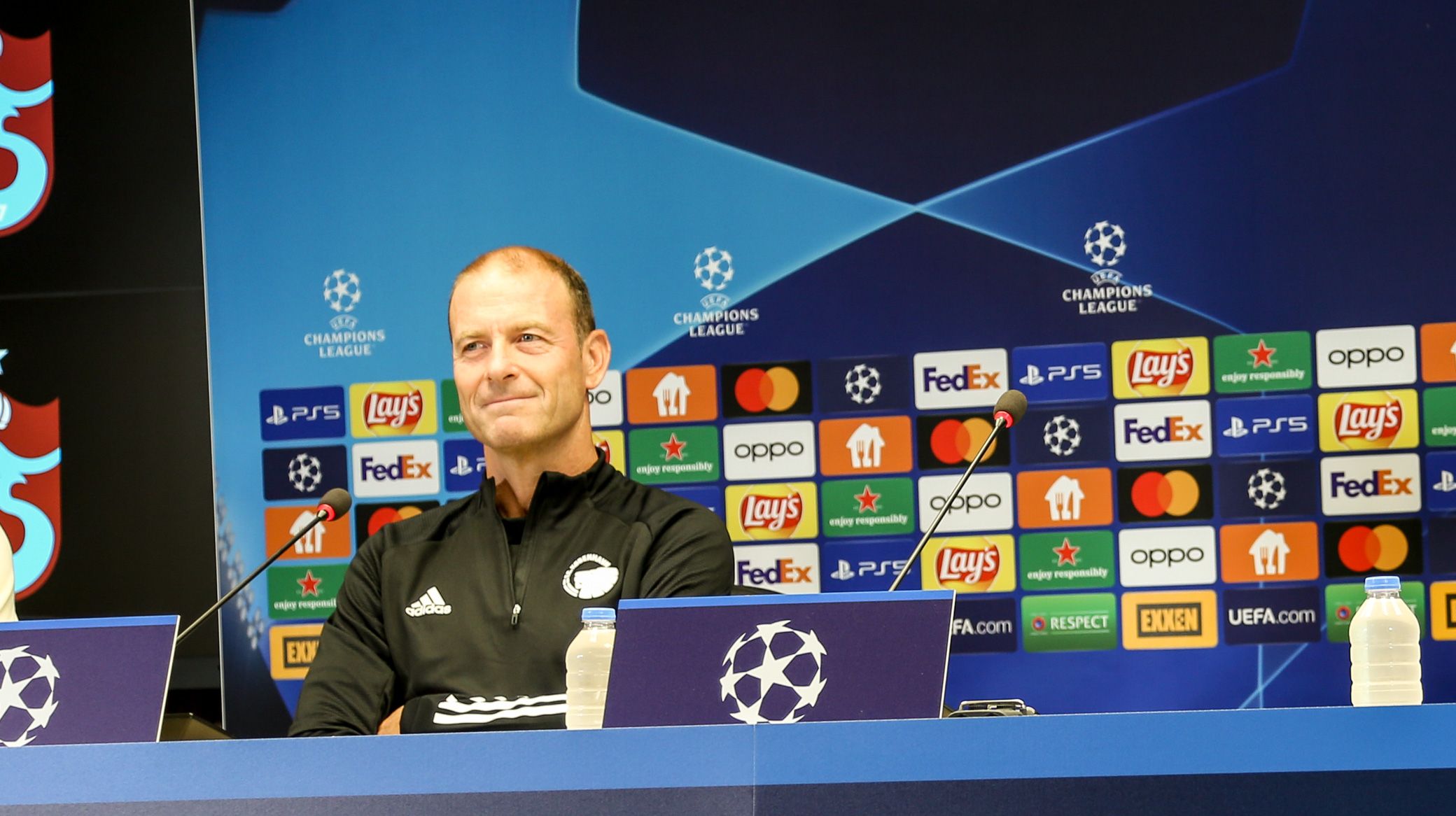 Torkil Fosdal, FCK.DK
Thorup: Players back for Trabzonspor clash
23/08 2022 19:05
F.C. Copenhagen head coach Jess Thorup says David Khocholava and Mohamed Daramy are with the squad ahead of Wednesday's UEFA Champions League qualifier against Trabzonspor in Turkey.
FCK lead 2-1 on aggregate going into the second leg, and Thorup has brought a big squad with him in preparation for Wednesday's 9pm kick off.
"We've had a good trip down here, and we've brought 24 players with us, so everything will be sorted out for the game tomorrow," Thorup said in his pre-match press conference.
"So both Khocholava and Daramy are here, and they reacted well to the training we had yesterday, but now we just have to see how it goes tonight and whether there is a reaction afterwards. But for now it looks like both can play, either from the start or during the match."
The FCK squad trained on the Akyazi Stadium pitch on Tuesday, and come kick off on Wednesday Thorup expects the place to be rocking.
"Our fans provided absolutely terrific support in Parken in the first leg, and of course their fans will do the same down here," he added.
"But we have many experienced players who have experienced plenty in their careers, so it's just an extra motivation to have to go out and play an important match in front of a lot of noise and atmosphere.
"You could say we've played the first half in Copenhagen and given ourselves a good starting point, but we also know that this tie is still completely open. It will probably be a fairly even match, which will go right down to the wire, so it's important to take advantage of any opportunities we get in the game.
"There will be periods when we come under pressure, and we are ready to accept that, but also periods where we'll get space, and we have to take advantage of that and create the chances we need. So we haven't come down here to defend, even if we lead 2-1 after the first game.
"It's a new match that we have to try to see if we can win.
"Both teams know each other very well, both from scouting and from the first encounter, so it's always a bit of a chess game, where it's about being a few moves ahead.
"That's why we're also working with a lot of scenarios, because so much can happen during a match that you have to deal with. But we also know how much is at stake for both clubs, so it will probably be a high-intensity and dramatic match, which could end up going to extra time and penalties. Of course, we'll try to take all of that into account as best we can."