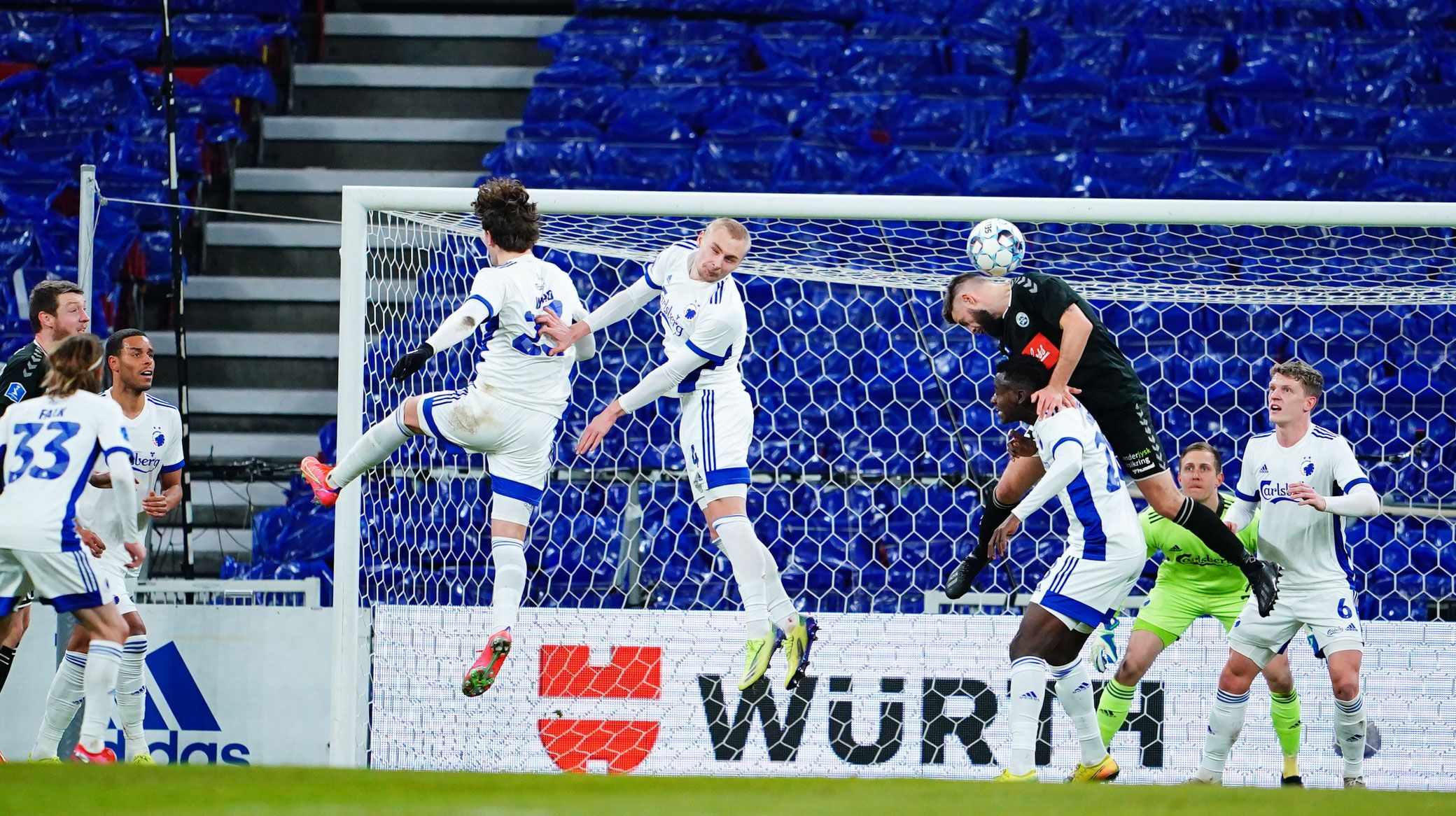 Lars Rønbøg, Getty Images
Thorup: An important victory under the roof
16/02 2021 11:48
F.C. Copenhagen head coach admitted he wasn't a fan of the drama during the Lions' 3-2 win over SønderjyskE on Monday but was happy to take three points from the 3F Superliga contest.
An opening strike from Viktor Fischer and two Jonas Wind penalties eared FCK victory under the roof of Parken Stadium.
"We knew very well that it would be a messy match against SønderjyskE," Thorup said.
"We start great but gave them too much of the ball later on. They really only pushed us when they had their set pieces, otherwise they don't create that much.
"In the second half, where we got the upper hand, we had the chances to decide the game, so it wasn't necessary for it to become so exciting in the end.
>> Highlights: FCK 3-2 SønderjyskE
"The match was in the balance as long as had a one-goal lead, but I'm glad it's over and we got what we came for: a win. Now we've had three wins in a row since the winter break, and we have picked up 19 of 21 possible points in the last seven games.
"Today our goals came on set pieces. The long throw that led to the opener is one of many opportunities where Rubén Sellés has worked well on the training ground with the players to improve.
"We have generally had a strong belief that we can win, both in the team and among the individual players, but even though we are taking some big steps at the moment, we have not reached our goal just yet. But we have got that start on year that we had hoped for, and today it was also great to be able to play the football we want, on a fine pitch here in Parken. We are also ready to adapt to other conditions that await us around the corner."
Next up for FCK is a trip to Lyngby on Monday night, where the Lions could end the gameweek third in the 3F Superliga table.