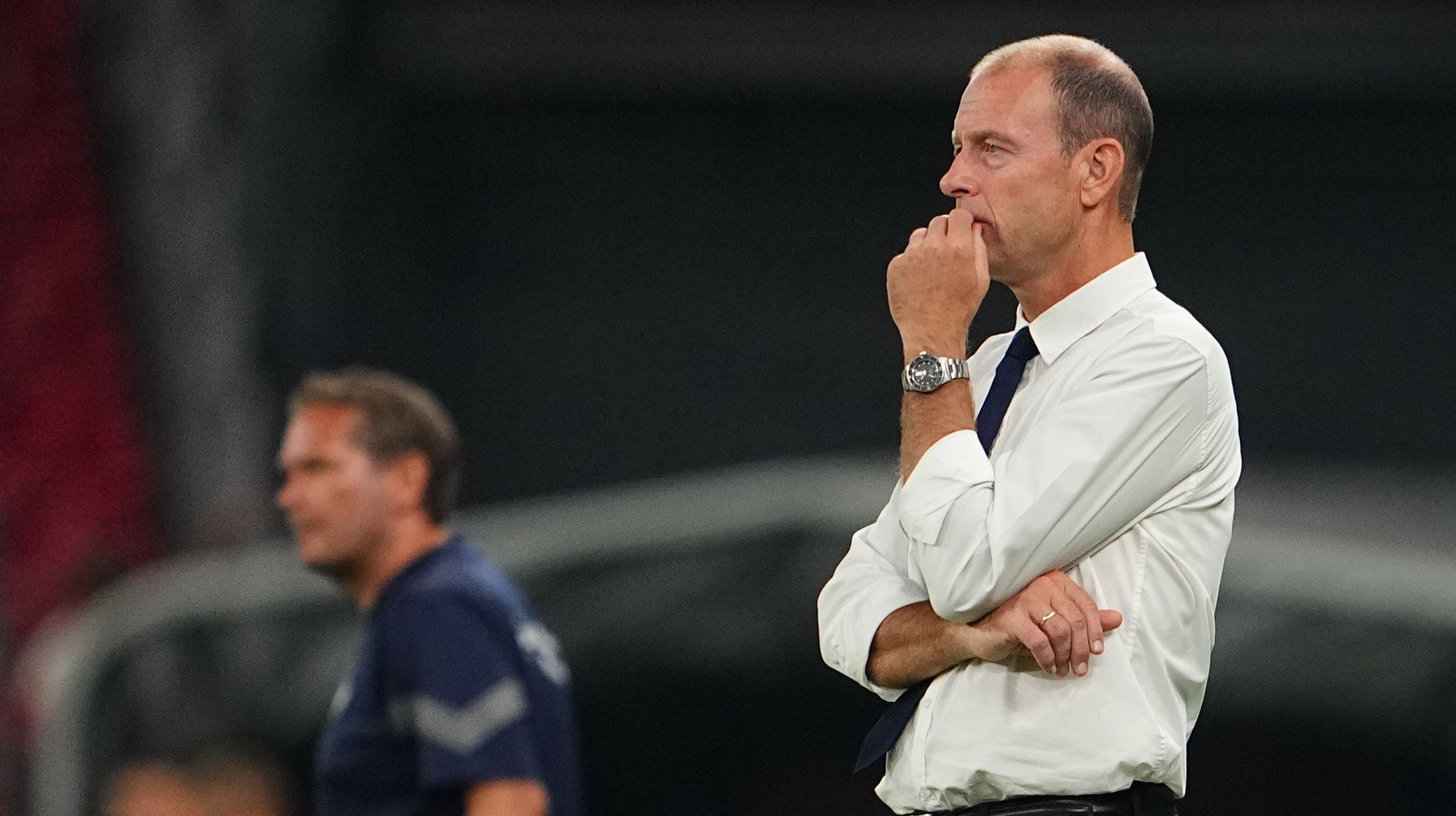 Lars Rønbøg, Getty Images
Thorup: I expected more from everyone
13/08 2022 14:41
F.C. Copenhagen head coach Jess Thorup says he expected more from his team following the 3-1 defeat to Randers on Friday.
The Lions surrendered a one-goal lead to suffer defeat in Parken Stadium. And Thorup insists the team need to up their game.
"I definitely expect more from each individual, and from the team, because we must not slip as much as we did after their equaliser," says Thorup.
"The biggest responsibility is of course mine, but I also expect the players to look themselves in the eye, because it is unacceptable to concede three goals in 12 minutes when we had completely controlled everything until then.
"The match fell into two parts. We were sensible before the break, especially in the last 25-30 minutes of the first half, and started well after half time to take the lead.
"Then individual mistakes were made for their equaliser, but that's what can happen in football. Yet what must not happen is the reaction I saw afterwards. From then on it just went downhill, and it's worrying.
"It shouldn't be an excuse, but we were restricted in our substitutions because we were forced to withdraw David Khocholava and Mo Daramy before the break. Not that the replacements did badly, because Valdemar Lund Jensen played a really good game in addition to scoring.
"I still don't have any status on how bad it is for Khocholava or Daramy, but luckily Nicolai Boilesen seemed well today. Of course lacks some match training, and it's not looking so bad for Peter Ankersen, who wasn't ready for today either.
"One of the most important matches for many years awaits on Tuesday against Trabzonspor, and I am sure that we will be ready for that task. But of course we would have liked to go into it with another victory, and to have built on the strong performance against Brøndby on Sunday.
"But we're fluctuating too much, and we have to do something about that. It was precisely what characterised us in the spring, that over a long period we had a very solid defence with basically the same team, but which this autumn has us winning one week and losing the next.
"We have to put the disappointment behind us and look toward the next match. On Sunday we managed to pick ourselves up after the defeat in Viborg in a fantastic derby atmosphere in Parken. And on Tuesday we have a very big European night, where we must play up to our best to get a good starting point before the second leg."