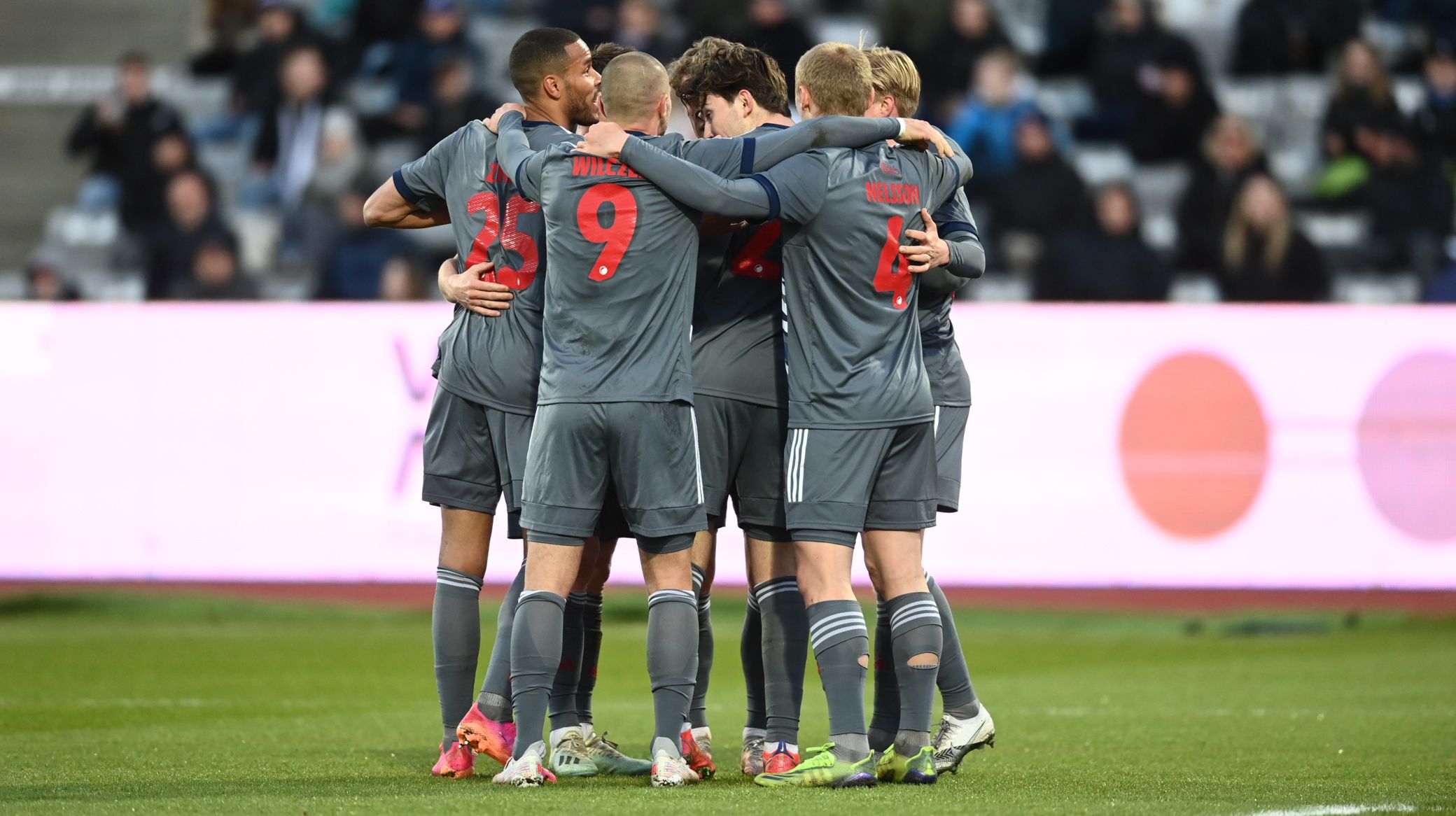 Jan Christensen, Getty Images
Thorup: Fantastic game and three deserved points
26/04 2021 11:45
F.C. Copenhagen head coach Jess Thorup was all praise for his troops after the 2-1 victory over AGF in Aarhus on Sunday moved the Lions third in the 3F Superliga table.
Goals from Jonas Wind and Jens Stage earned FCK the victory, which came after Thursday's 4-1 loss to league leaders FC MIdtjylland.
"After the game on Thursday, we got the reaction we had hoped for," Thorup said.
"They were a bunch of warriors on the field today, they stood together as a team and were ready to fight to the last.
"We started the match very well until we went ahead, but then we handed the initiative to AGF, who dominated the rest of the half after their equaliser.
"We set things right at the break and in the second half it got much better. Of course it got very hectic in the end, where they threw everything forward and pressed, but we know that matches against AGF often come down to this. Maybe we also had the margins with us in the end, but we had also had our chances in the fight.
"We got what we came for, both with the performance but first and foremost also with the three points. Not everything is perfect, because it is only three days ago that we lost 4-1 in Herning. But there's plenty today that points in the right direction, and now we look forward to the next showdown against AGF in eight days.
"It will be in front of our own fans in Parken, and that in itself is something we are very much looking forward to."