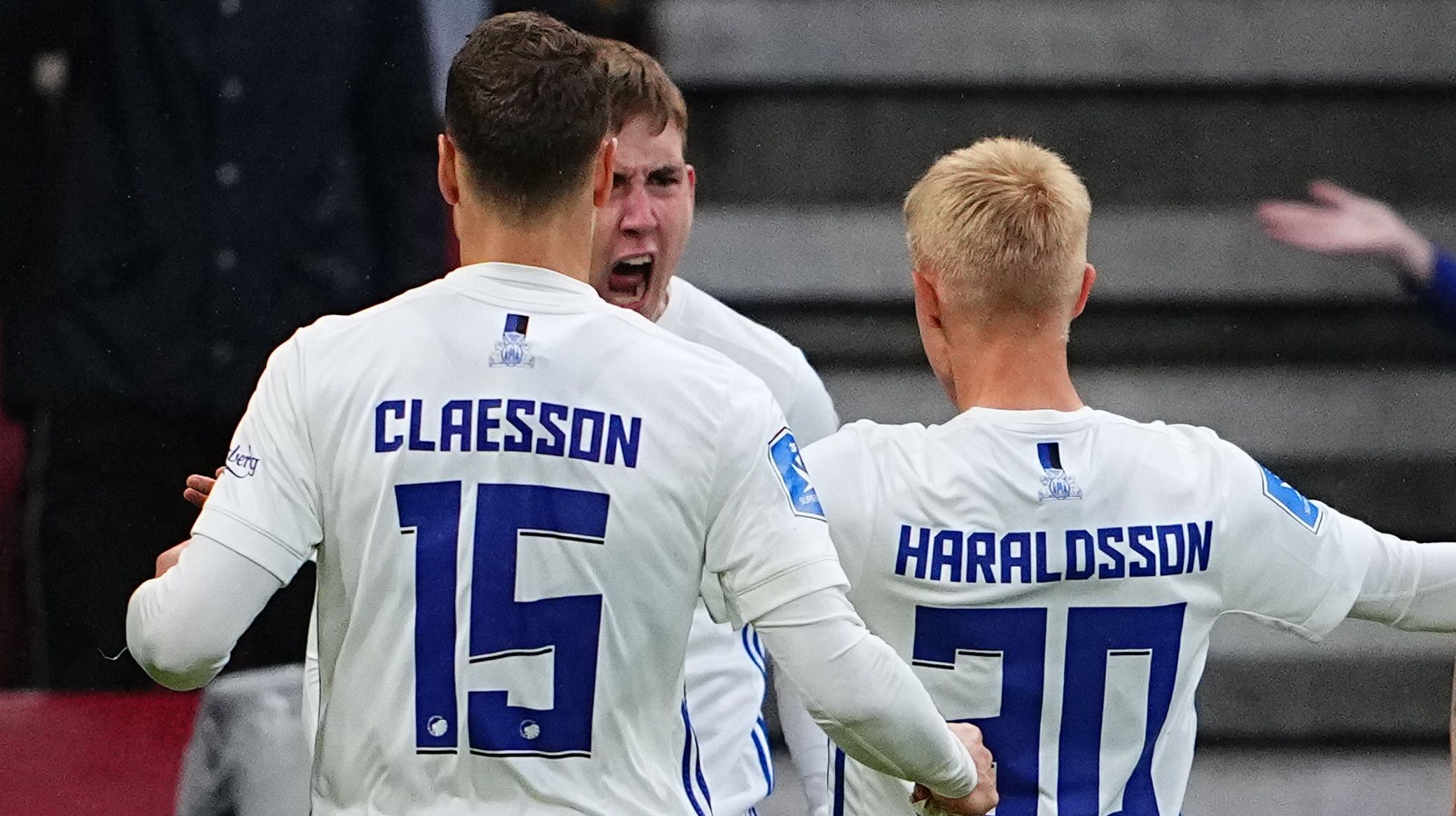 Lars Rønbøg, Getty Images
Thorup: Best I've seen for a long time
12/05 2022 09:15
F.C. Copenhagen head coach Jess Thorup says the performance during the majority of Wednesday's 2-1 win over Silkeborg was the "best" he'd seen from his players in a while.
The Lions ended a three-game winless streak to extend their lead at the top of the Danish Superliga to four points, with Ísak Bergmann Jóhannesson popping up with both goals.
And while Silkeborg struck back late on, FCK dug in to secure the victory.
"We played really, really well in the first 75 minutes, which was some of the best performances I have seen for a long time," says Thorup.
"Silkeborg had the ball a lot in the last quarter, and we know how good they are as a ball-playing team that create many problems.
"They totally deserve the praise they've received this season because they are a very strong team. But I am glad that they didn't create much, even though they had the ball a lot towards the end, and we probably lacked a little energy to keep the pressure we would otherwise have put on them.
"But we also knew that there would be tough periods during the 90 minutes, and we showed that when we go all-in we can express ourselves how we want. We were dominant.
"It was wonderful to see how our young players came in and played almost carefree on the pitch, and performed in such an important match without feeling any of the burden.
"This applies not only to Ísak, who scored the two goals, but also to Hákon (Haraldsson) and Elias (Jelert), who brought the energy and courage into the game that they show in training.
"We had no doubt amongst the coaching staff that the team's set-up would result in the performance we wanted, and the players really delivered what we were hoping for. We already showed in the autumn that we are not afraid to give youngsters the chance, and today we witnessed some of the results of the valuable minutes they got in the autumn.
"We still have not won anything, but we defended top spot today and made sure that we are in a position where we can decide the race for ourselves. We've some very exciting matches waiting us in Randers on Sunday, and then next week in Parken against AaB."