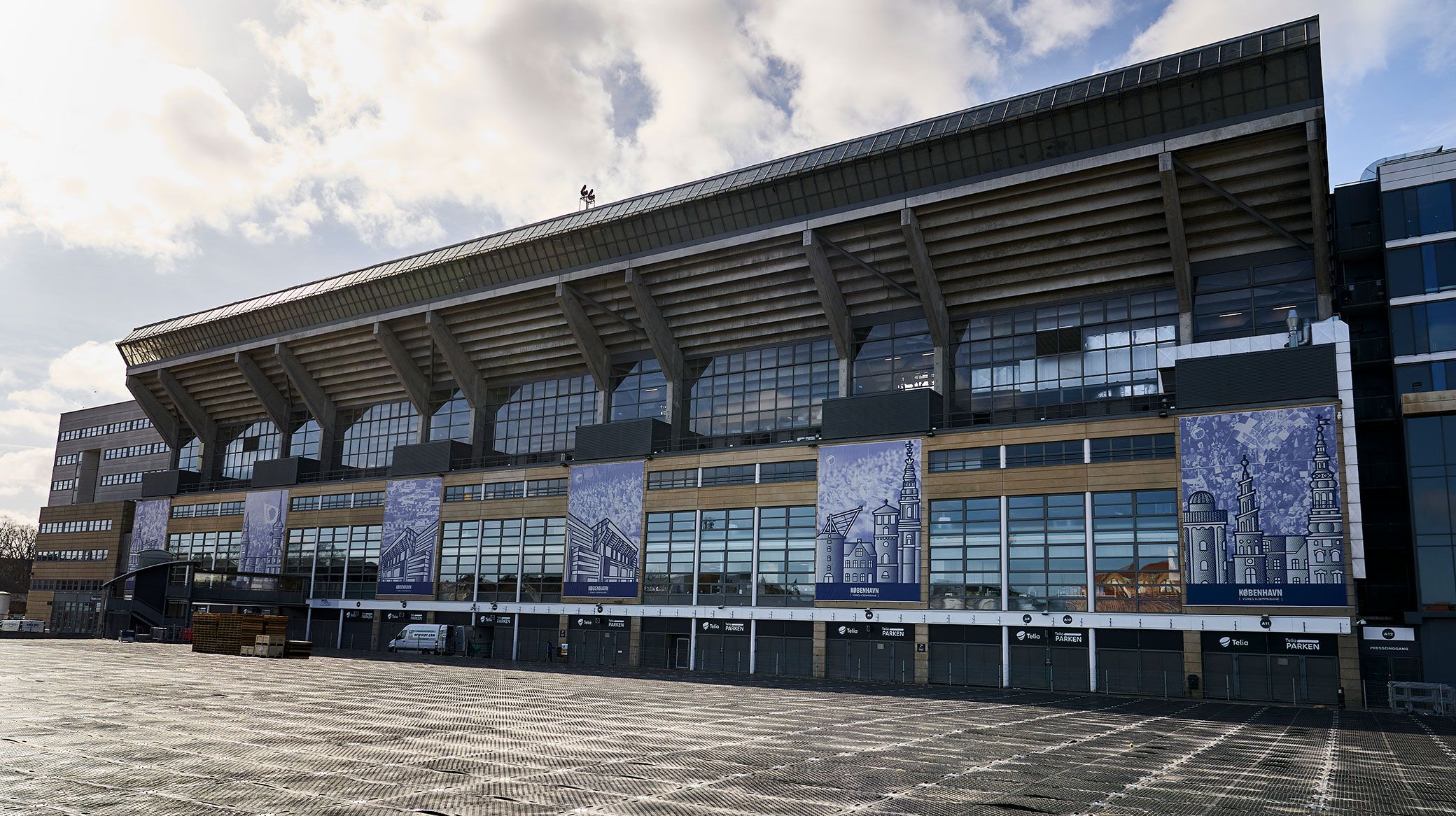 Lars Rønbøg, Getty Images
Telia Parken to change name
26/08 2020 10:11
F.C. Copenhagen's stadium is to revert back to its original name after six years as Telia Parken.
The agreement between Parken Sport & Entertainment and Telia, which saw Denmark's biggest stadium branded Telia Parken, will end on 31 August 2020.
An end to the partnership has been finalised, so the stadium will return to its original name.
First football stadium with own wi-fi
In 2014, the national arena Parken in Copenhagen changed its name to Telia Parken. It was the start of a multi-year collaboration that has, among other things, included a digital upgrade of the stadium experience.
Telia Parken became the first football stadium in Denmark to host its own wi-fi in the summer of 2014. This meant that guests could share videos, photos and updates from the match or concert for free.
The wireless network will remain part of the stadium experience even after Telia's sponsorship has expired.
Increased knowledge of Telia
Telia emphasises that the sponsorship and collaboration over the past six years have helped to increase awareness of the telecommunications company.
"We are very proud to have given our name to Denmark's national stadium over six eventful years," says Telia's marketing manager, Christian Preisler.
"The commitment has been about much more than the exposure, which has helped to increase awareness of Telia and our products. It has been absolutely central for us to utilise our skills in digitisation and mobile technology to develop Telia Parken, to do something extra for the people who enjoy going there to watch football or concerts."
Parken is preparing for the future
Parken Sport & Entertainment director Lars Bo Jeppesen says the end of the agreement is a good time to look back on an important collaboration, while there are also great ambitions to develop the experience in the future.
"When we entered into the agreement with Telia, it set a direction and raised the bar for digital development of the stadium and the experience for our guests," he said.
"We have come a long way, and a big thank you to Telia for the commitment, the technological development of Parken and in general for being a good partner for the past six years.
"Denmark is looking into a decade of massive investments in fibre networks, 5G technology and cloud-based platform solutions, which means that it is crucial to make thorough explorations of our partner options before we choose the future technology partner or partners for the next step of the journey."