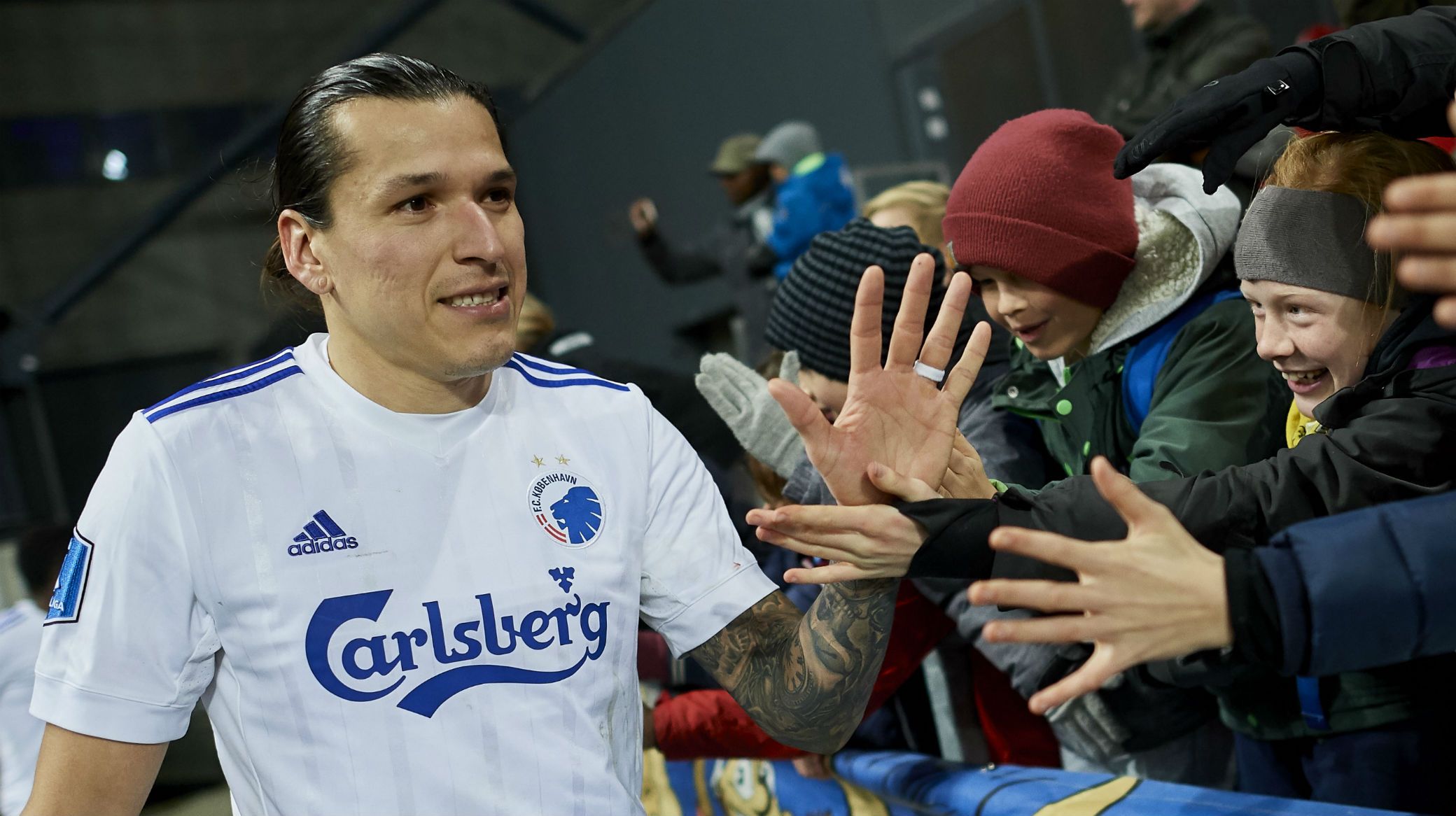 Lars Rønbøg, Getty Images
Santander sold to Bologna
21/06 2018 20:15
FC Copenhagen have agreed to sell Federico Santander to Bologna F.C. 1909. The Paraguayan striker scored 48 goals in 112 games since he joined FC Copenhagen from Club Guarani in the summer of 2015.
"Federico has been magnificent for FC Copenhagen, and I regard him as one of our best strikers ever. He has played a key role in some of the most succesful seasons in the club's history and especially in our European games," says manager Ståle Solbakken.
"He is well-liked by everyone and a leader on the pitch, and we will miss his presence. It's no secret that we wanted to keep him a little longer, but we respect the deal and the plan we made, when he came to the club. There have been many offers during the three years, but Federico has been patient and loyal. His ambition is to prove himself at a higher level. We wish Federico and his family all the best in the future.
"Obviously Federico leaves a gap in our squad, but we made a good deal when we sold him, and we are already looking for a top quality replacement. But we are patient, because we want to find the right person. Not necessarily with exactly the same core competencies as Federico, the important thing is the quality."
Federico Santander also spoke to FCK.dk and says he will miss FC Copenhagen.
"Copenhagen has become my second home. My family and I have had a fantastic stay in the city, and I've always been treated very well in the club," Santander said.
"I will always remember the great experiences and fantastic friendships. The fans have shown me a lot of love from day one, and I've always enjoyed their support. I hope they will continue to support the team, because I've become an FCK fan, and the city and the club will always have a place in my heart.
"I've also been lucky to play with some very good teammates, and the staff have always done everything they can to help me to develop as a player. I'm very grateful for this, and I wish you all the best."