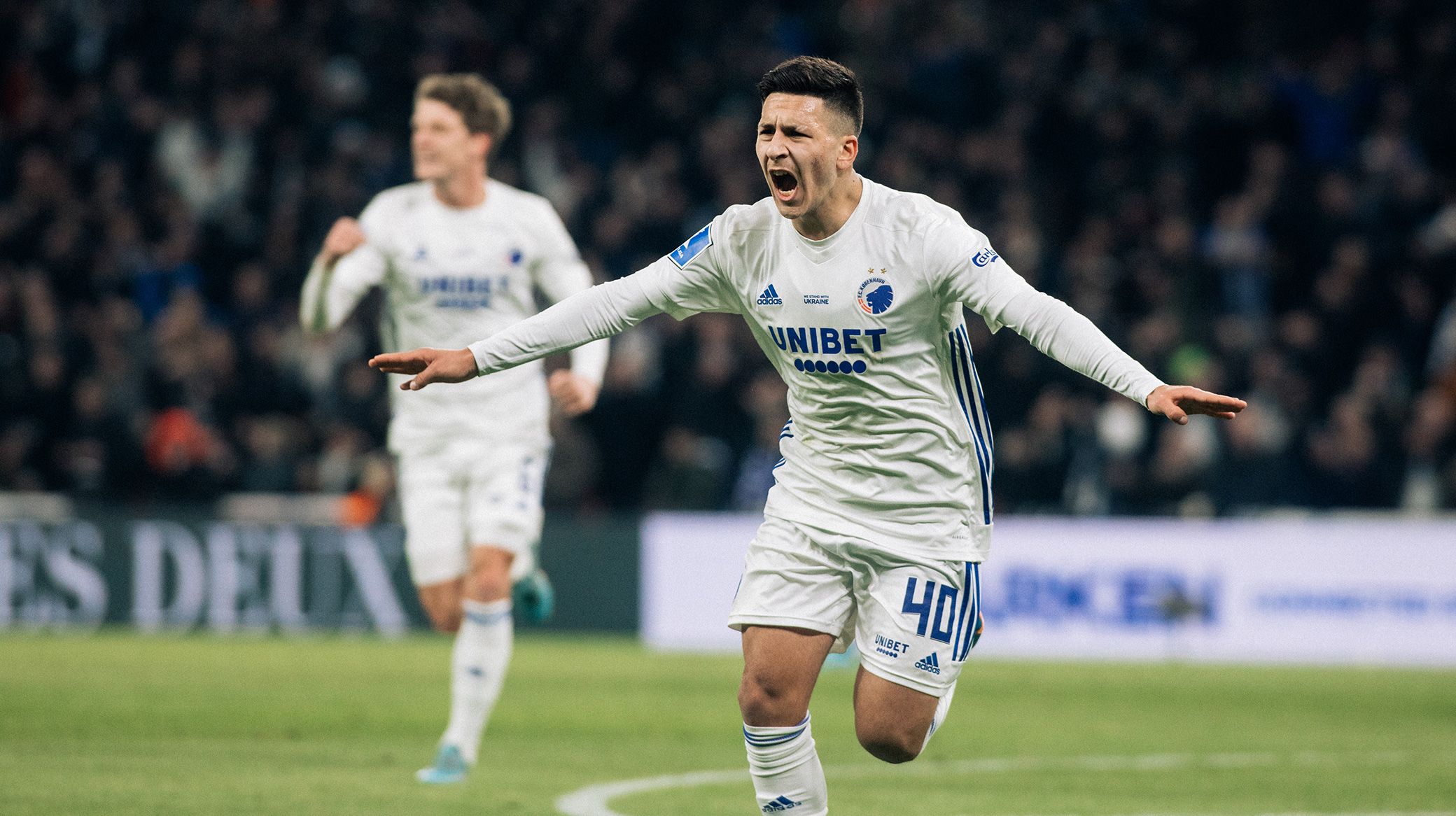 Samy Khabthani, FCK.DK
Roony: Parken will be incredible tonight
17/03 2022 11:19
Roony Bardghji was a second-half substitute in F.C. Copenhagen's 4-4 draw with PSV last week and is hoping to get more playing time in the reverse leg of this UEFA Europa Conference League last-16 clash in Parken tonight.
Last week was the 16-year-old European debut. And Roony says he cannot wait to experience a packed Parken Stadium this evening.
"It was great to play my first European match against them last week, and you could feel the difference in the pace," he says.
"But we did great as a team and we know we have to play at least as well in Parken if we are to progress to the quarterfinals.
"I've heard that an incredible number of people are coming tonight and if I get the chance it's going to be amazing to play in front of 30,000 of our fans! We need them all here if we're to progress and we'll give everything to pay back their support.
"I am really looking forward to experiencing the special atmosphere of a famous 'European night' in Copenhagen - it will be my first time."
'Proud' of Sweden call-up
Roony was not eligible to play in FCK's Conference League group-stage fixtures last autumn but has joined the squad here for the knockout rounds.
He is already the youngest FCK debutant and the youngest goal scorer in the Danish Superliga - and now Roony also has the chance to become the youngest debutant on the Sweden U21 national team. He has been selected for their European Championship qualifier against Ireland on March 29.
"I knew I was in the larger squad, but now it's official - and I'm really happy and proud," says Roony.
"It's a big challenge for me and it's something special to take such a big step within the national team already. I just have to show the best of myself."
Taking 'steps forward'
Roony has played seven matches for F.C. Copenhagen since his debut in November against AGF, shortly after he turned 16 years old. But a lot has already happened since then.
"I have developed a lot in my time at the FCK Talent Department and since then have been playing with the first team, and I owe everyone at the club a big thank you for helping me," says Roony.
"I am constantly taking steps forward, and that is what you work for. It's just amazing that I can do it at such a young age."
F.C. Copenhagen vs PSV kicks off at 6:45pm in Parken tonight. You can still buy F.C. Copenhagen tickets for the game here!