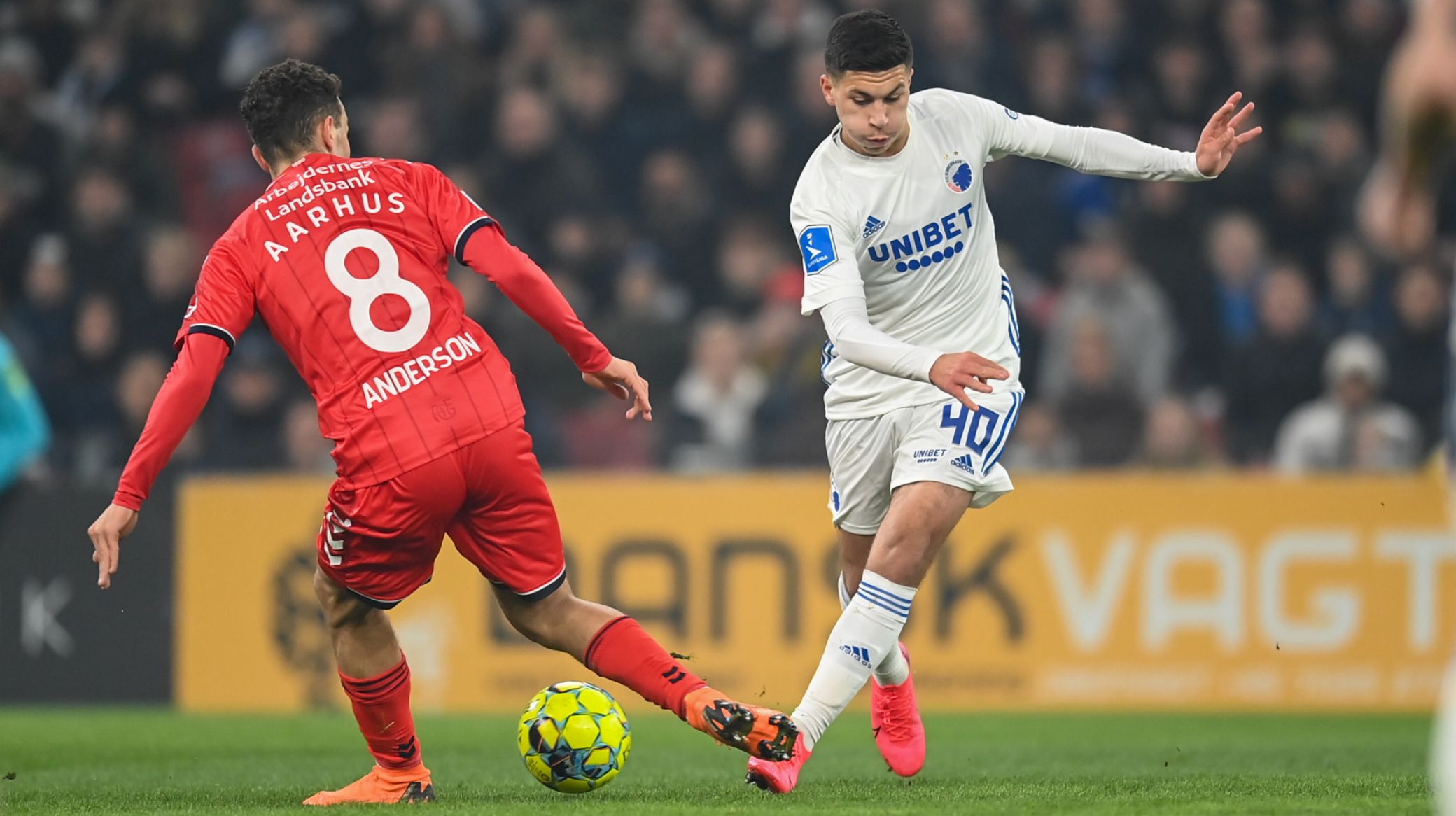 Jan Christensen, Getty Images
Roony Bardghji becomes youngest ever F.C. Copenhagen player
22/11 2021 10:30
Roony Bardghji became the youngest ever player for F.C. Copenhagen on Sunday when the 16-year-old made his debut in the 1-1 draw with AGF in front of 25,000 fans in Parken.
The winger started on the right flank as Jess Thorup's men shared the points with AGF, and tested goalkeeper Jesper Hansen with a rasping effort in the first half.
Roony's appearance means he is the youngest ever FCK debutant at just 16 years and six days of age. He breaks Kenneth Zohore's previous record of 16 years and 35 days.
The Swede is also the third youngest debutant in Danish Superliga history, and the youngest ever in a starting line-up.
Top 10 youngest FCK debutants
Roony Bardghji, 16 years six days
Kenneth Zohore, 16 years 35 days
Jacob Haahr, 16 years 201 days
Mohamed Daramy, 16 years 263 days
Saban Özdogan, 16 years 264 days
William Bøving, 17 years 3 days
Mads Roerslev, 17 years 124 days
Mathias Zanka Jørgensen, 17 years 156 days
Stefan Kofoed Hansen, 17 years 171 days
Ahmed Daghim, 17 years 173 days
Source: Nipserstat.dk
Thorup: We've long plotted Roony debut
"Roony has been here and training with the first team for a while, where he has done really well, so if we had not had the age requirement of 16 years, it is conceivable that he would have had playing time even earlier," said F.C. Copenhagen head coach Jess Thorup.
"For example, we have used Elias Jelert as a right winger in some matches, and he has also done well, although his normal position is right-back. But Roony obviously brings something else as a winger, which is his natural position, and I think he was undaunted yesterday and contributed both with his individual talent and in his relationship with others on the team.
"But you also have to remember that for various reasons we have had a number of players sidelined, and if the entire first team had been completely fit for our recent matches then the young players wouldn't have had as many opportunities to show what they can do.
"Over the autumn, it has probably cost us something, but I'm sure we will come back tenfold at a later date. The young players have gained a lot of playing time and experience at this level, where we've played in front of thousands of enthusiastic fans every week, and with the ambition to win every single time we go on the field."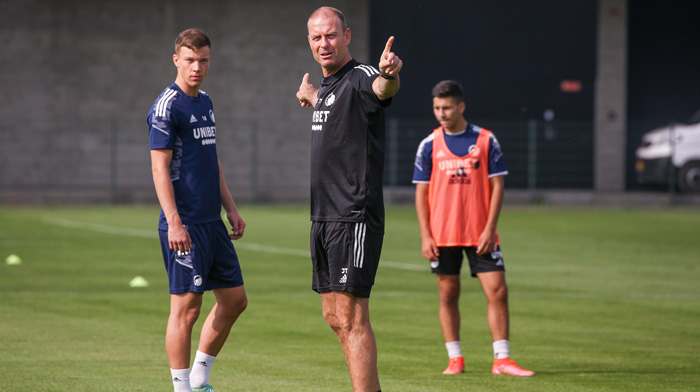 FCK U19 debutants
Roony also became the second FCK U19 debutant of the autumn after Elias Jelert.
10 most recent FCK U19 debutants
21/11/21 Roony Bardghji (Superliga h AGF)
17/10/21 Elias Jelert (Superliga a SønderjyskE)
23/11/20 Marko Stamenic (Superliga a Randers FC)
04/11/20 Victor Kristiansen (cup a Avarta)
25/10/20 Rasmus Højlund (Superliga a AGF)
04/03/20 William Bøving (cup a AaB)
27/09/18 Jacob Haahr (cup a Viby IF)
27/09/18 Niklas Vesterlund (cup a Viby IF)
27/09/18 Mohamed Daramy (cup a Viby IF)
27/09/18 Ahmed Daghim (cup a Viby IF)
Roony, Stamenic and Vesterlund started on their debuts, while the others came on as substitutes.
The list only includes players who were not promoted to the first-team squad at the time of their debut.