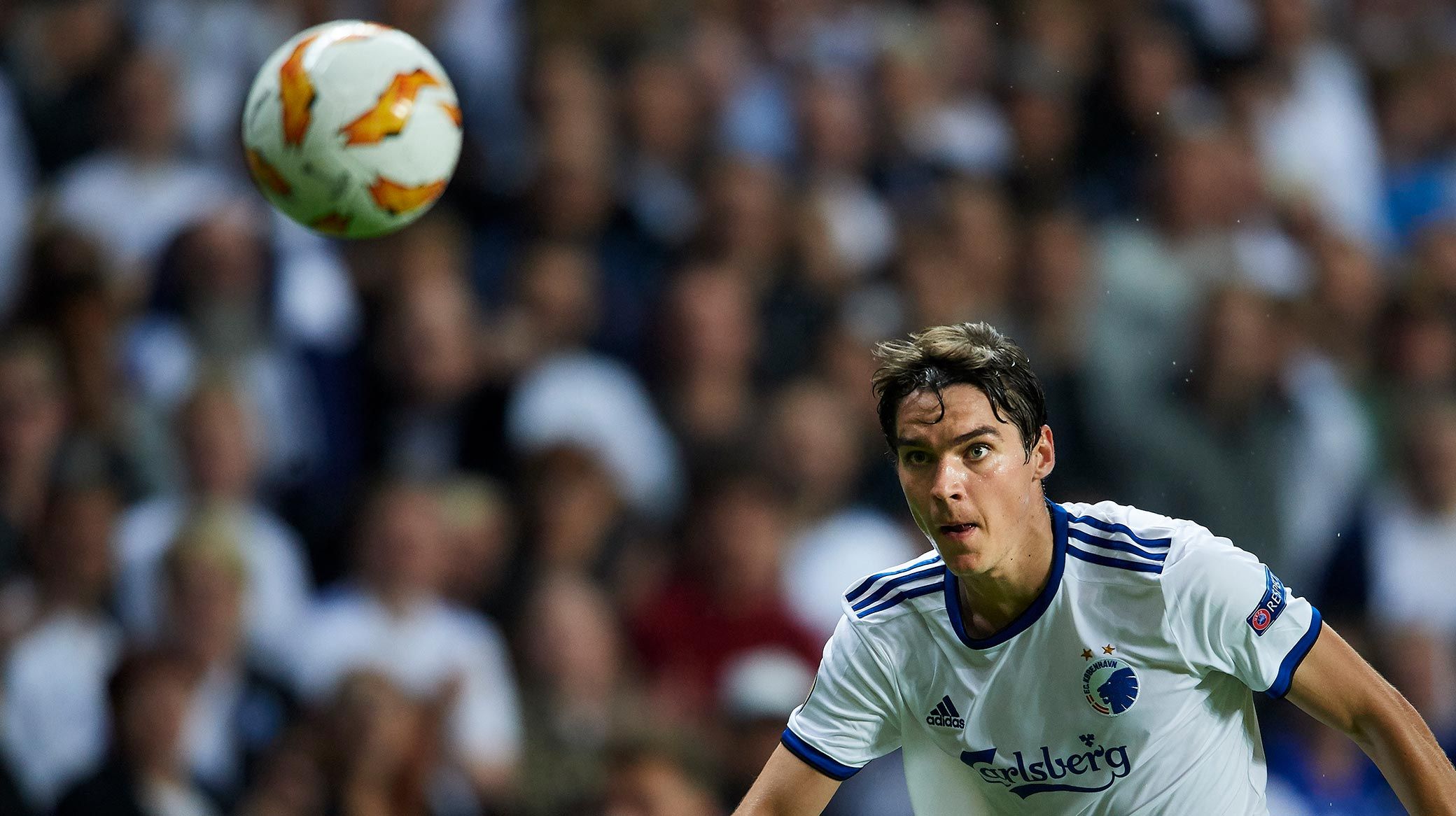 Lars Rønbøg, Getty Images
Robert Skov withdrawn from Danish national team
18/03 2019 15:00
Robert Skov has been withdrawn from the Danish national team following a minor injury suffered against Hobro on Sunday.
Skov had earned his first call-up to the Danish national team - a well-deserved reward for an excellent season at FC Copenhagen.
But he is now expected to be out for the next couple of weeks.
"It is of course a shame, because I had been looking forward to being part of the national team for their upcoming matches," Skov said.
"Fortunately, it's not a serious injury, and I just have to work on my return.
"I hope the chance (to join the Denmark squad) will come again if I do well for the FCK. Now I just use my energy to quickly get ready again."
Skov scored his 25th goal of the season with his free-kick against Hobro on Sunday.