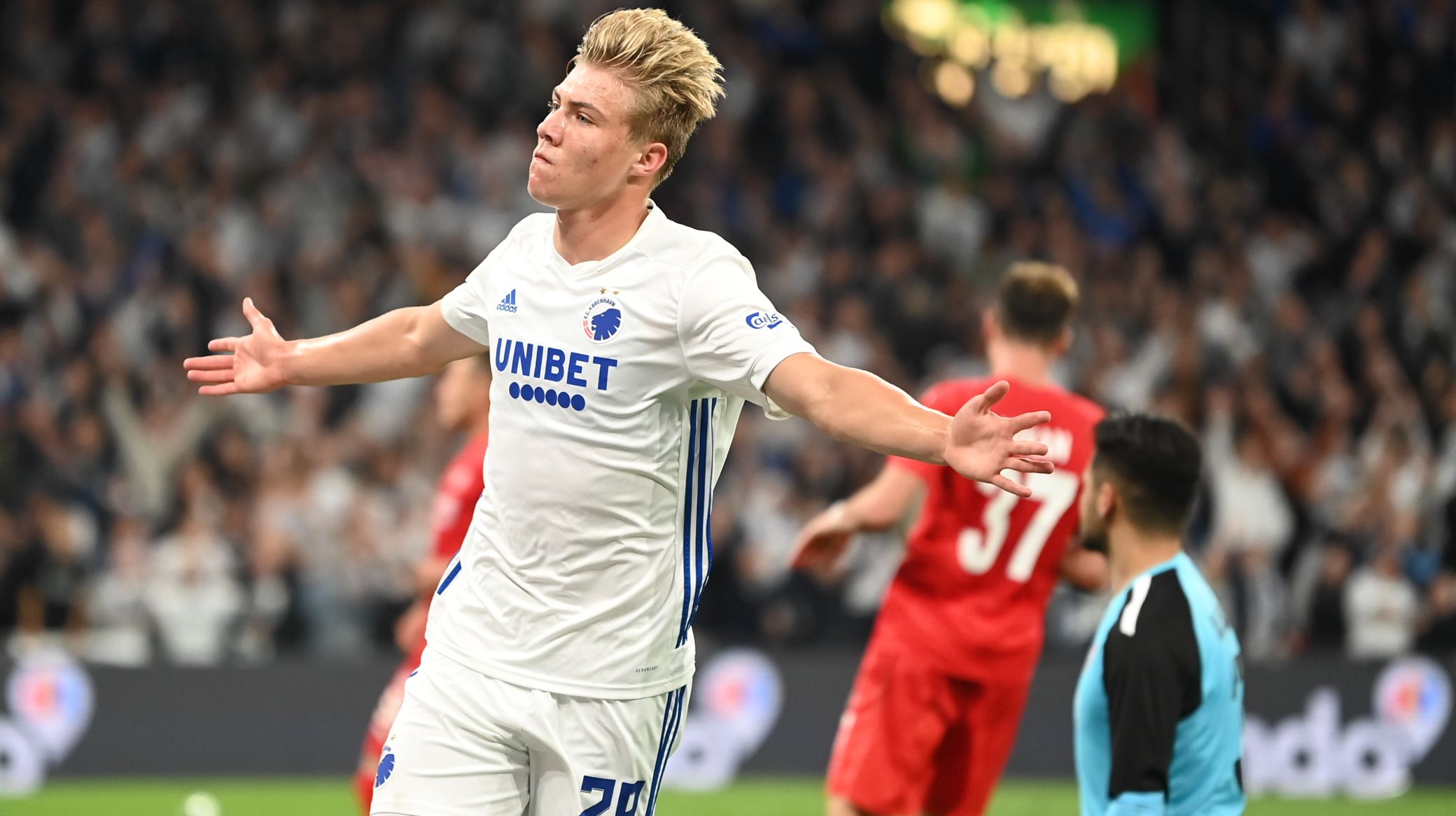 Jan Christensen, Getty Images
Rasmus Højlund sold to Sturm Graz
28/01 2022 19:00
F.C. Copenhagen have sold Rasmus Højlund to Austrian Bundesliga side Sturm Graz. Højlund moves to the club with immediate effect.
 
Højlund, 18, made his debut against AGF in October 2020 and has since played 31 games for the Lions and scored five goals.
 
"Rasmus has done well and worked hard for his chance here in Copenhagen, and we are proud to send him on a new adventure," says sports director Peter Christiansen.
 
"He is ready for that, because people like Hjalte Nørregaard, Stefan Madsen and Morten Nordstrand have worked well with him, and they deserve great credit for that.
 
"We think it is a good deal for all parties, as Rasmus gets the opportunity to play a lot at a high level at Sturm Graz, while there would probably be a longer wait between matches for him at FCK. In addition, the agreement makes real economic sense for us.
 
"We look forward to following his development, and it should never be ruled out that our paths will cross again later."
 
Højlund joined the FCK Talent Department an an U15 player from our partner club Hørsholm Usserød IK, and now he is looking forward to taking a new step in his career.
 
"I have loved playing for FCK and not least in Parken, where I have already had some experiences I will never forget," says Højlund.
 
"I will miss my teammates and life here at the club, but I am ready for a new challenge in Austria with Sturm Graz, where I will take with me the things I have learned at FCK and take the next steps in my development and career.
 
"I would like to thank everyone who has helped me here and of course the fans for the great support they have shown me. Maybe we will see each other again at a later date."
 
Everyone at F.C. Copenhagen thanks Rasmus for his efforts at FCK and wishes him all the best in the future.