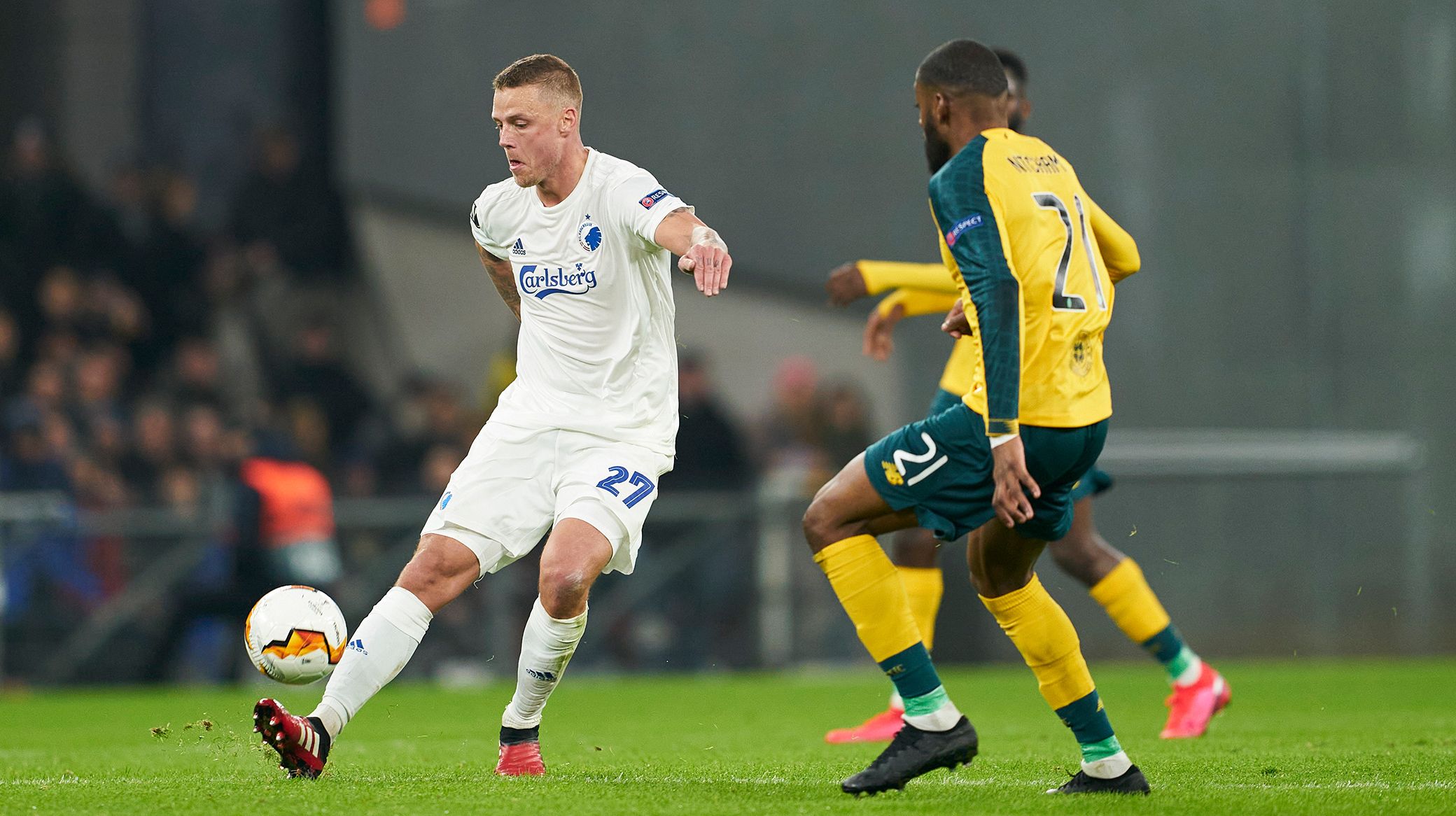 Lars Rønbøg, Getty Images
Ragnar Sigurdsson joins Ukrainian side FC Rukh Lviv
18/01 2021 16:00
F.C. Copenhagen have agreed the transfer of Ragnar Sigurdsson to Ukrainian side FC Rukh Lviv.
Sigurdsson has enjoyed two spells at FCK and will head to Lviv with immediate effect. 
"We are all very happy for Ragnar, who has been a prominent figure at F.C. Copenhagen in recent years with a special bond to our club and not least our fans," says William Kvist.
"He has always given 100 percent on the pitch for the club and made an impact on his surroundings with a strong winning instinct, so we owe Ragnar thanks for his efforts for FCK across many games.
"He managed to be a part of the Celtic matches during his second stay at FCK, where he showed that he is still a good player. But there is very tough competition in Ragnar's position, where we have players like Mathias Zanka, Nicolai Boilesen, Andreas Bjelland, Victor Nelsson and Marios Oikonomou, plus Valdemar Lund on the way.
"Ragnar's chances of securing playing time in the spring were therefore not particularly high. Therefore, it makes sense for both parties that he now heads on a new venture and gets the best out of the rest of his career in terms of playing matches. We depart wishing him the best of luck."
Sigurdsson, 34, played a total of 110 matches for the Lions after arriving in 2011 from IFK Gothenburg. Between his two periods in Copenhagen the defender played in Russian and English football, before returning to the Danish capital in January 2020.
"I am very happy that I had the opportunity to return to FCK and Copenhagen," says Sigurdsson.
"It was a great opportunity for me, but I probably should have done it sooner for it to have been perfect in a sporting sense.
"I do not regret it in any way and I have been happy and proud to be a part of the club again. FCK will always be something special for me and even if I do not become an FCK player again, I will always be an FCK fan.
"I do not have many years left of my career and I would like to play more matches and experience one more adventure. I now have the opportunity to do so and I look forward to getting started.
"I would like to thank the fans for their eternal support for me, just as I would like to thank everyone in and around the team during my time at the club. I will definitely come past Parken in the future."
Everyone at FCK thanks Ragnar for his efforts for the club and wishes him all the best in the future.