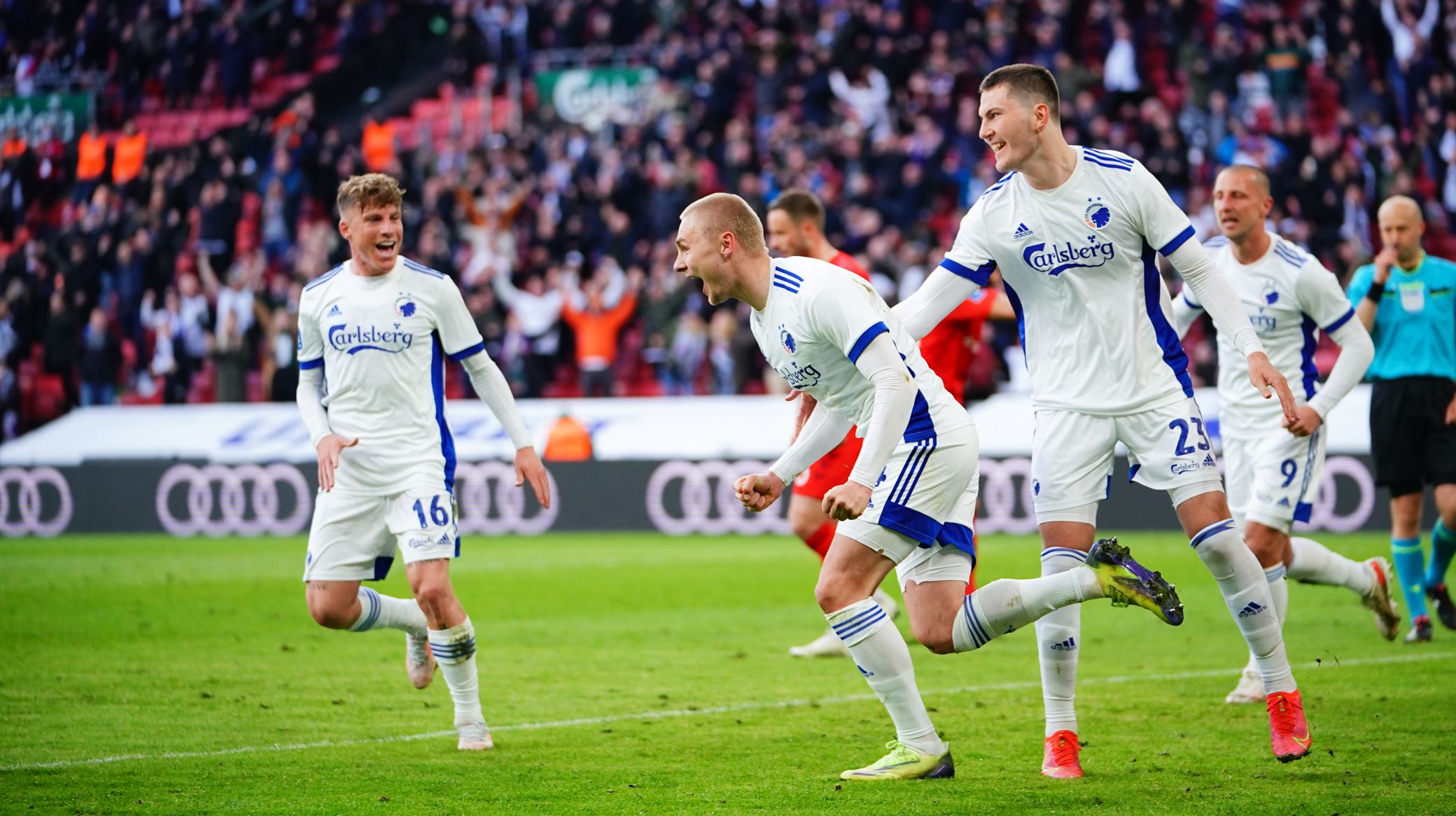 Lars Rønbøg, Getty Images
Players react to victory among fans
04/05 2021 10:35
F.C. Copenhagen beat AGF 3-2 on Monday night in front of 10,365 fans in Parken Stadium.
And after the game FCK.dk caught up with the players on an emotional night for the squad and spectators.
Jens Stage
"It was fantastic, we played some of the best football we've done in a long time in the first half, it was a pleasure to be part of it.
"A fantastic first half. On the other hand, the second half was miserable. We were outmuscled way too much and were clearly worse on the ball. We also lost the ball too much and shouldn't have conceded off two corners.
"Having led 3-0 and with almost 11,000 supporters in the stands, we should have closed out this match. I felt sick at the thought of them equalising late on. There was no reason we got so nervous in the second half, but it was an awful last 45 minutes.
"On the other hand, it was fantastic to have the spectators back, they carried us forward - especially in the first half."
Jonas Wind
"The two halves were like night and day. We smashed them in the first half, where we got a lot of energy from the supporters, but unfortunately we ran out of gas a bit in the second half, where we dropped off too much and couldn't retain the ball.
"Of course it was great to score. But we should have played far better, because it got way too nervy in the end. However, I think that our first half showed that we are a better team - when we can play with the ball - and we also created plenty of chances.
"The matches against AGF are always intense, they are close and there is a lot at stake - they are matches that we all very much want to win. After the victory today, we are of course looking upwards in the table, but we must first and foremost win our own games, and then we see what happens higher up.
"And let me repeat, it was indescribable the atmosphere our fans created, it was fantastic."
Viktor Fischer
"After leading 3-0, I think we were too happy. We dropped back far too much and AGF are too good for that, so it was foolish.
"I would like us to have been further forward but the midfield wanted us further back, and it created too big a hole. They won too many battles and played fine football on the flanks. They were also too dangerous on their corners.
"We must work on being dominant when we are ahead. Sometimes it doesn't matter the size of the victory, but we must get better and we must work with what we can work with.
"The first half was fantastic and we can't expect to be ahead 3-0 at the break every time, but when we are, we have to go out and win 5-0. We must have the confidence to retain the ball and can keep playing forward. All in all, our first half was good."