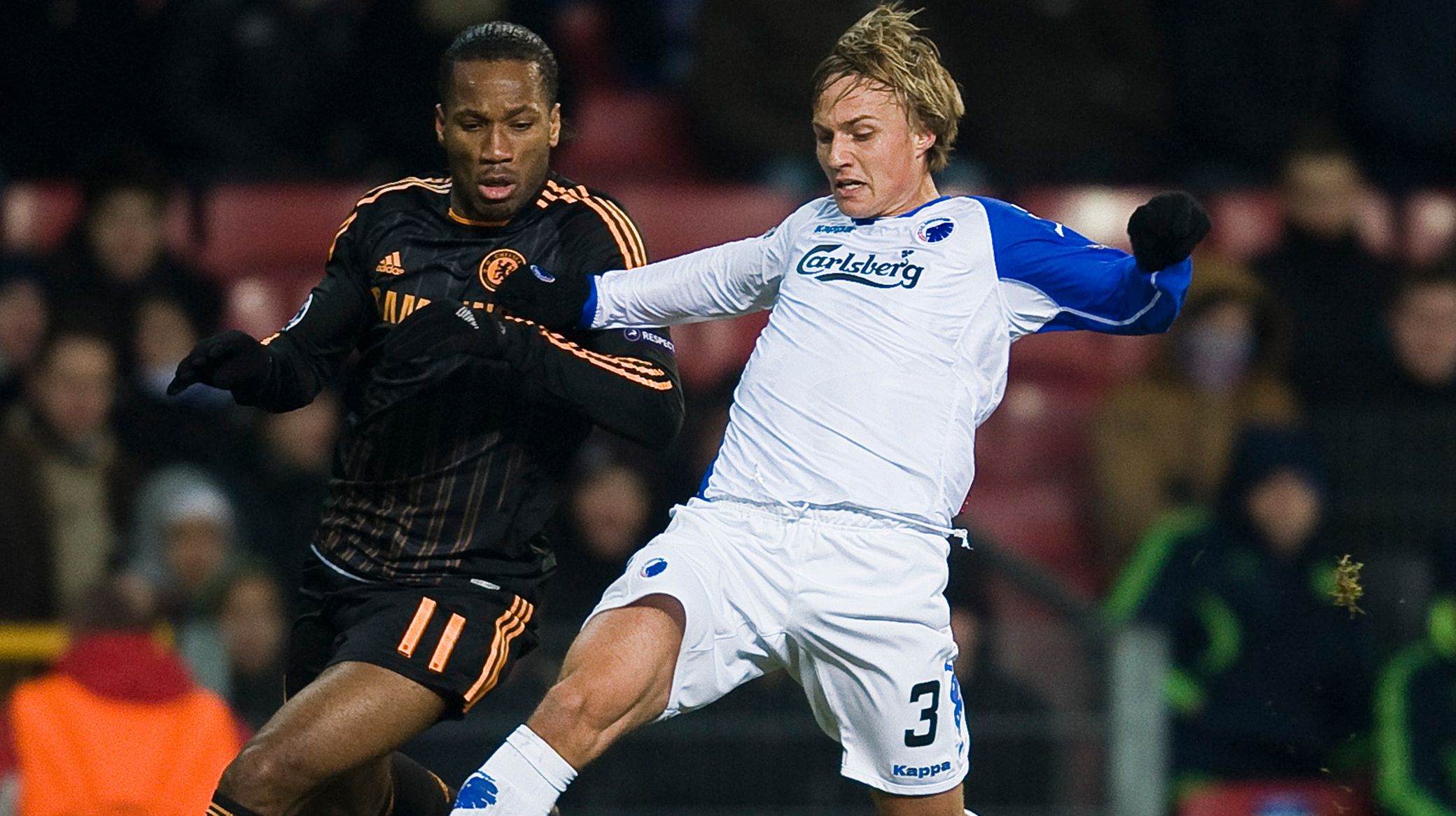 Lars Rønbøg, Getty Images
Pierre Bengtsson: Proud of my record at FCK
28/06 2020 14:05
F.C. Copenhagen defender Pierre Bengtsson recently passed Christian Lønstrup on the list of most FCK appearances at the club.
Bengtsson recently made his 255th appearance for the Lions, making him the sixth-highest appearance maker in the history of the club.
Should he play the remaining seven 3F Superliga games of the season and the UEFA Europa League clash with Istanbul Basaksehir this summer, he will come up alongside Lars Jacobsen in the top five.
Targeting 300 matches
And Bengtsson says he is setting his sights even further.
"I'd like to go even higher up the list and aim for 300 matches!" smiles the 32-year-old left back.
"Now we have to see if I can succeed in that, but I still have some years left."
Bengtsson is in his second spell at FCK and has a contract that runs until the summer of 2022. And, having made 255 appearances for the club so far, he already has plenty of good memories to look back on.
"The Champions League matches in 2013 are among the biggest experiences, and also my very first two FCK matches against Chelsea in 2011. But there have been many big matches since, including in the Europa League, when we beat Atalanta.
"Of course, once we've won the title and celebrated it with the fans at Telia Parken, it also stands out as something very special."
Most FCK appearances by a non-Danish player
There are a lot of big club icons in the top 10 appearance list, and Bengtsson is happy to be part of that company.
"It makes me very proud! I have given many years of my career to FCK and I have always tried to be professional and give everything to the club," he said.
Top 10 all-time appearances for FCK
| | | |
| --- | --- | --- |
| 1 | 425 | William Kvist |
| 2 | 320 | Hjalte Nørregaard |
| 3 | 284 | Michael Mio Nielsen |
| 4 | 275 | Mathias Zanka |
| 5 | 263 | Lars Jacobsen |
| 6 | 255 | Pierre Bengtsson |
| 7 | 253 | Christian Lønstrup |
| 8 | 246 | Thoms Delaney |
| 9 | 225 | Diego Tur |
| 10 | 220 | César Santin |
| 10 | 220 | Thomas Kristensen |
"I am also proud that I am the foreign player with the most appearances. The club has had many great foreign players and it's probably harder to come from abroad and reach so many matches. But I've been here during two spells, so it's been a big part of my career."
Would Bengtsson remain once he retires?
Among the top 10 list, Willian Kvist, Hjalte Nørregaard and Diego Our are still active in the club in their own ways. And the thought has struck Bengtsson as a possibility.
"We have to see if one day I will also work at the club (once I retire)," he said.
"I don't know, but there are several on the list who have done so. We have to see if there can be a place for me too, but I feel a lot for this club. I will continue to do that for the rest of my life, because F.C. Copenhagen means a lot to me."
Top 10 all-time European games for FCK
| | | |
| --- | --- | --- |
| 1 | 90 | William Kvist |
| 2 | 67 | Pierre Bengtsson |
| 3 | 63 | Mathias Zanka |
| 4 | 56 | Hjalte Nørregaard |
| 5 | 55 | Dame N'Doye |
| 6 | 50 | Thomas Delaney |
| 7 | 47 | Rasmus Falk |
| 7 | 47 | César Santin |
| 9 | 46 | Mikael Antonsson |
| 10 | 44 | Atiba Hutchinson |
| 10 | 44 | Oscar Wendt |