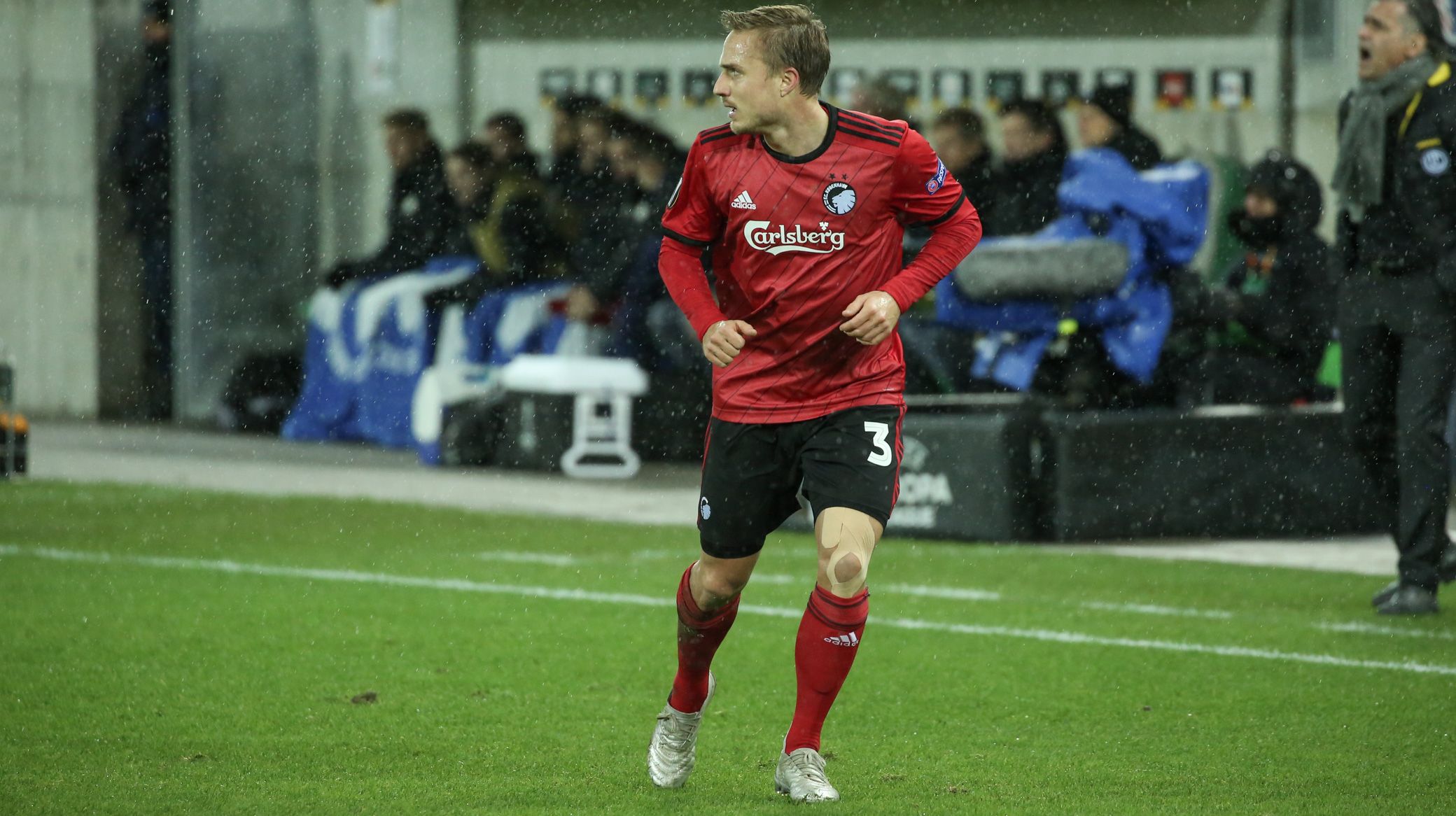 FCK.DK
Pierre Bengtsson: A Europa clash to remember
11/12 2019 09:56
F.C. Copenhagen's Swedish defender Pierre Bengtsson is relishing facing Malmö in the UEFA Europa League on Thursday.
A win or draw for FCK in Telia Parken will be enough to progress to the knockout stage.
The match is a sell-out and Bengtsson is keen to reward the fans for their show of loyalty.
"My experience with European matches is that they are rarely straightforward. Small details can decide whether you progress or not," Bengtsson told FCK.dk.
"However, I see us as favourites to win. We have the best starting position before kick off and can go on the field with good confidence."
A Swede in Denmark
As a Swede in a Danish club, the first clash against Malmö across the water was a bit special for Pierre.
"Yes, of course it was special, but FCK have a long tradition of Swedish players and the club has a good reputation in Sweden," Bengtsson said.
"There was definitely something special about playing for FCK in Sweden and at the stadium in Malmö, where I know many of their players. But even though I'm Swedish, I'm proud of playing for FCK, and many Swedish teams are also looking towards FCK and how far we've come.
"In terms of play, it wasn't the best football game and I don't think it ever found its rhythm. But in terms of results it was fine for us.
We could have beaten Malmö first time around
"We also could have won after leading 1-0, so it was a shame that we made the mistake that led to their equaliser. But even though we didn't play our best match, we got a good result.
"The atmosphere in Malmö was really good and intense, and you could really feel the great rivalry between the fans. When both FCK and Malmö FF have such good results historically, you obviously measure the two clubs in relation to each other to determine who is the best in Scandinavia, and that also contributes to the rivalry."
FCK kick off against Malmö on Thursday night at 18:55 in Telia Parken.