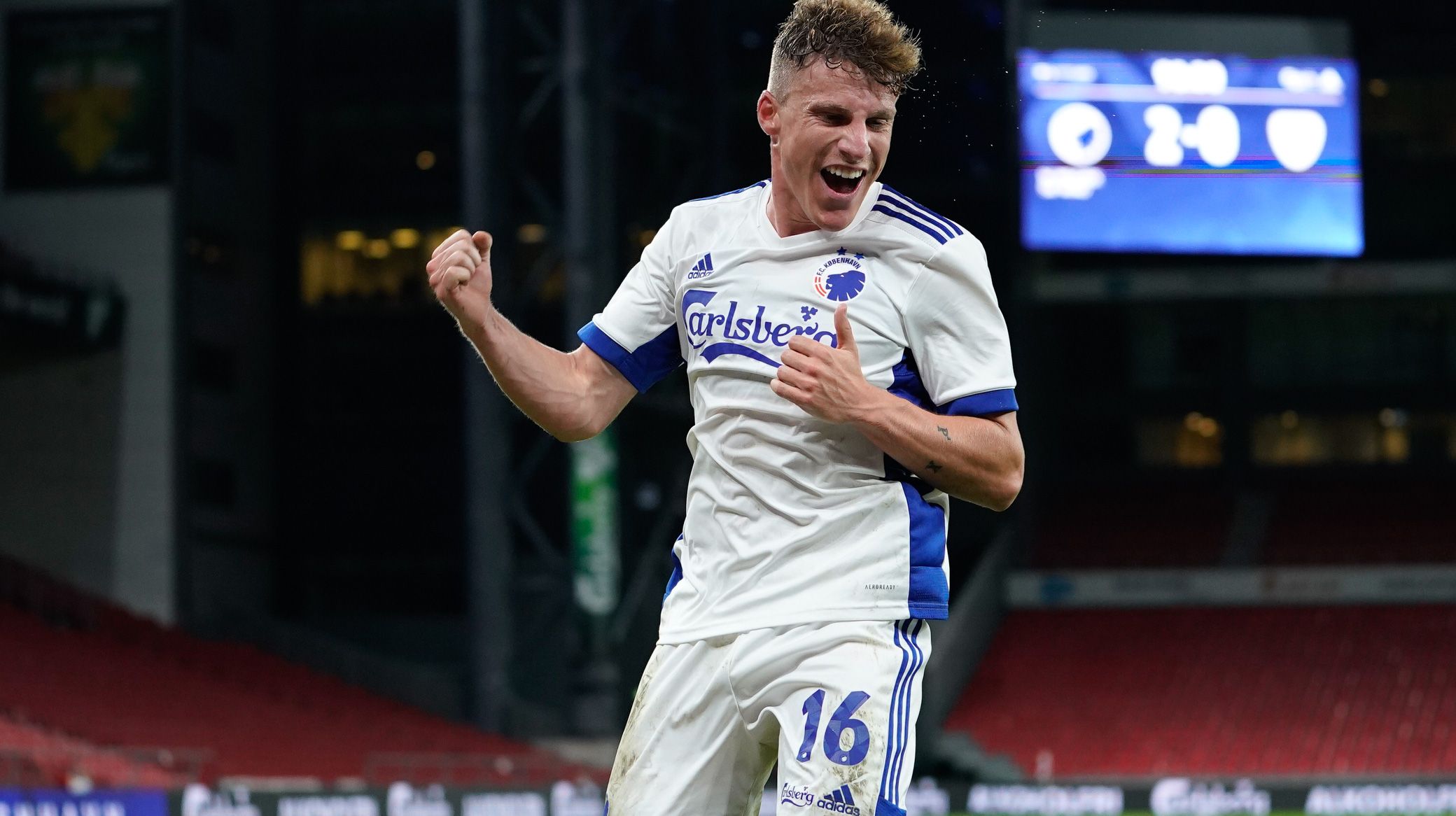 Lars Rønbøg, Getty Images
Pep Biel: I feel more free in new system
10/12 2020 11:51
F.C. Copenhagen's Spanish playmaker Pep Biel says he is enjoy the freedoms his new position affords him playing further forward under head coach Jess Thorup.
Biel has been utilised in the 'No 10' role for the past few games and is getting to grips with the new duties.
"I feel better and it feels more natural to me," he said.
"It is also a position that I have played before I came to FCK. I have always liked that position, and it also seems that the team feels more comfortable in this way of playing now, and that of course helps me too.
"Ultimately, it's about self-confidence, and I have that in this position."
Biel recently earned his 50 appearance in an F.C. Copenhagen shirt, during what has been at times a far-from-easy start to his Lions career. But now the Spaniard is feeling more comfortable with his role in the XI.
"I had never played right midfield, and not at all in that system," Biel said.
"It clearly required a lot of getting used to and it has gotten better, but whether I will ever become an expert in just that position I do not know.
"And since I was 10 years old I've felt more free – and with more freedom and more movement, this position just feels right to me.
"The truth is that after the last two matches we've looked better, stood together more, played better together and we've also seen that in the results.
"Now it's about us continuing with that expression and joy of playing football."
Next up for Biel and his team-mates is a trip to FC Nordsjælland for Sunday's 4pm kick off in the 3F Superliga.