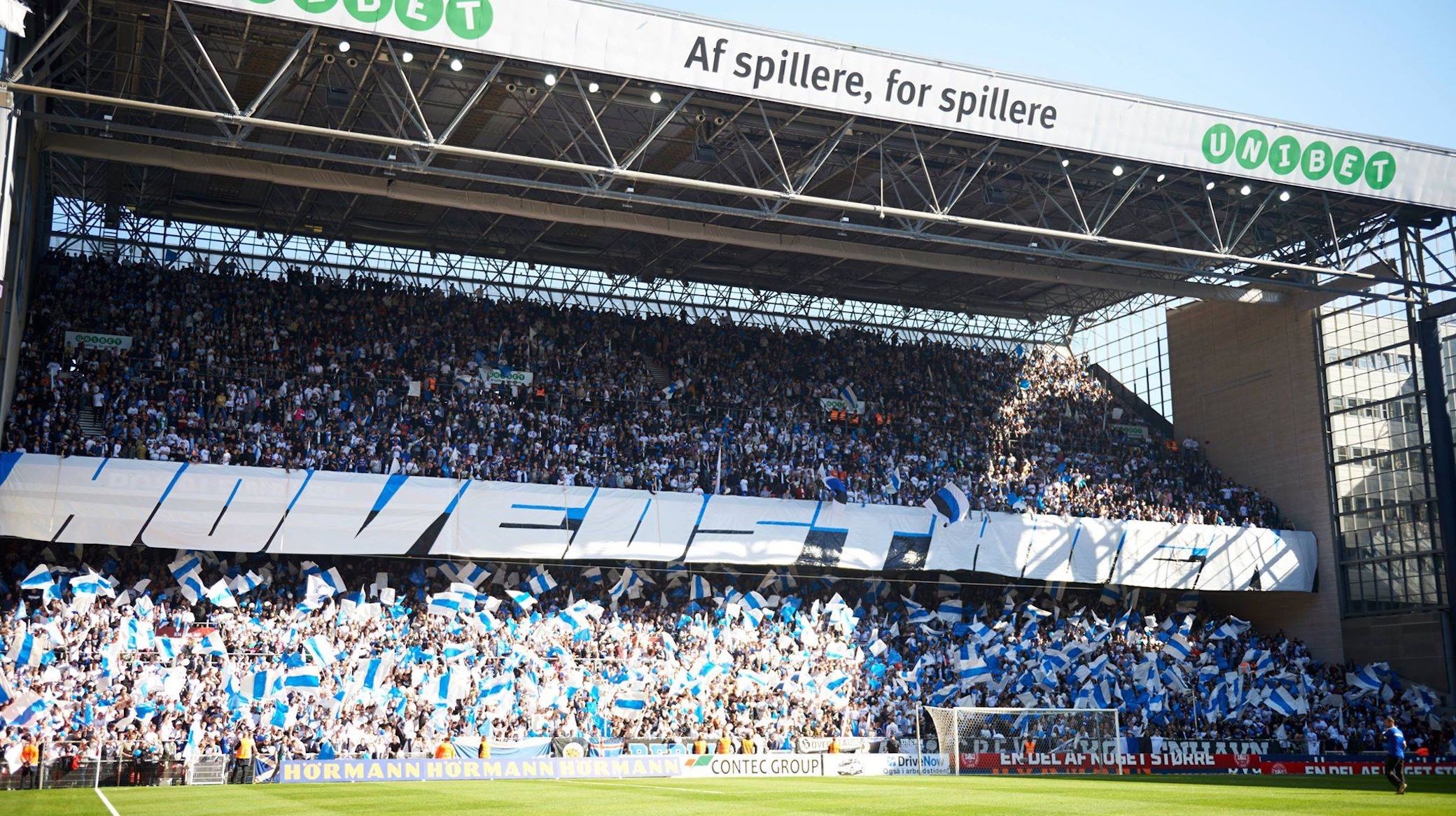 Getty Images
A new look in the Unibet Stand for FCM and BIF
16/04 2019 16:21
FC Copenhagen face two crunch matches against FC Midtjylland and Brøndby this spring.
And here at Telia Parken, our partners Unibet have agreed to let the advertising hoardings between the Upper and Lower B stands be darned with a huge Section 12 banner.
The banner will run the entire width of the stand and will hang above Section 12 for both games against FCM and BIF.
Thursday's 18:00 kick off vs Midtjylland is seen as the Gold Duel, with the victor taking a stride towards the title.
And there is also the Brøndby derby at home on May 5.
Supporter liaison officer Daniell Askholm said: "It is commendable that we at FC Copenhagen have a partner like Unibet, who through their many years here have understood the mechanisms of a football club and the associated wishes and feelings our fans have.
"In view of the commercial aspect that is increasingly occupying the universe of football, it is extremely gratifying that Unibet understands our fans' wishes with, for example, a banner on the hoardings as is the case here.
"In this way, Unibet also contributes to the development we see in the fan environment around FC Copenhagen."
Unibet are also happy to be able to help by "donating" part of the advertising hoardings for the two major battles.
"As a long-time partner in the club, we have, of course, listened to the fans and their desire to be able to support much more in this season's close championship match," says Unibet's press manager Per Marxen.
"Therefore, we are happy to meet their wishes in connection with these two home games."
Everyone at FC Copenhagen would like to thank Unibet for supporting the very positive development of their stand and thus giving our fans a boost for the two games in Telia Parken.