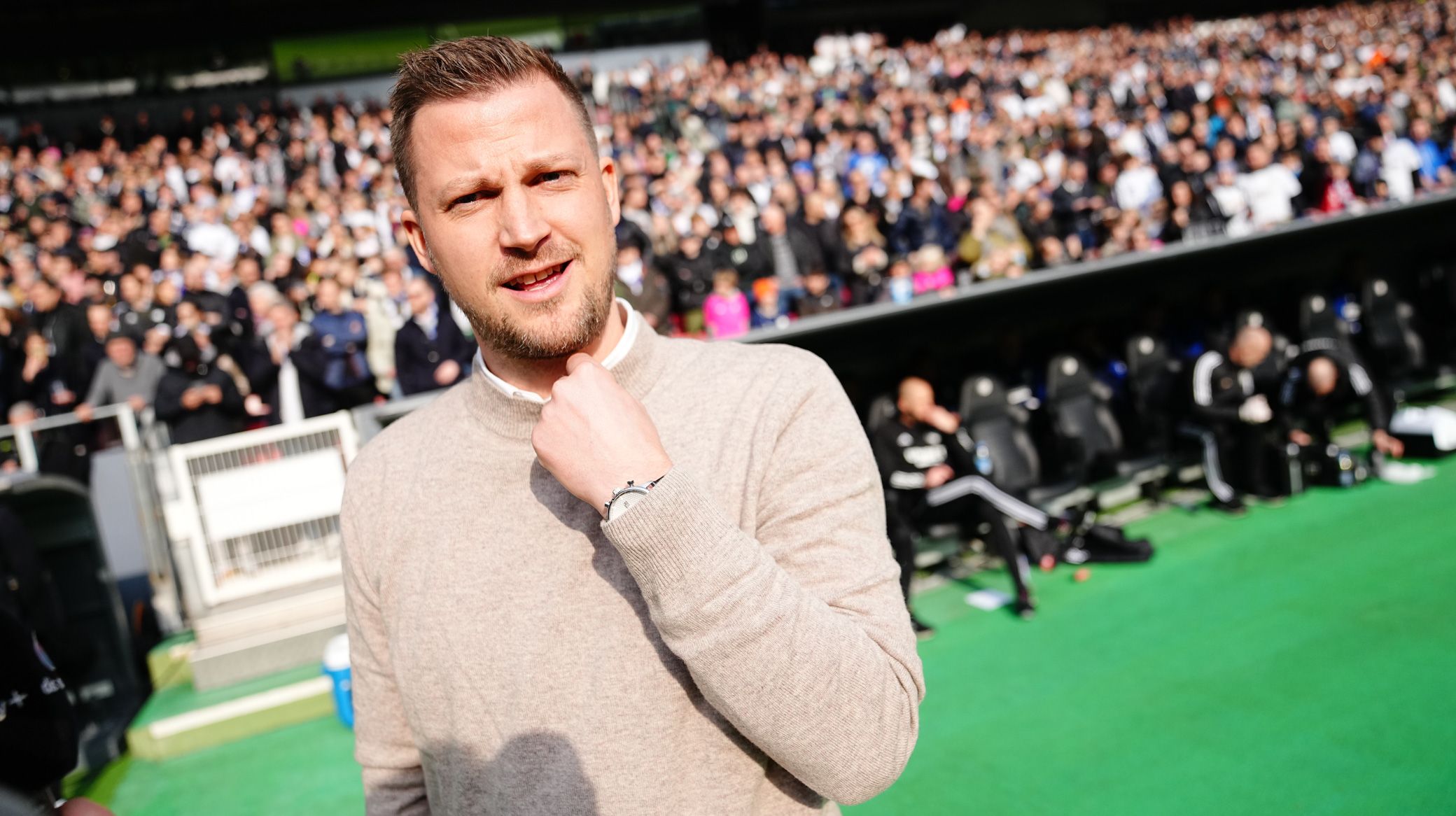 Lars Rønbøg, Getty Images
Neestrup: A hard game that we deserved to win
19/03 2023 22:37
Jacob Neestrup says his F.C. Copenhagen players deserved the three points they earned at Parken on Sunday when beating a resilient Viborg side 2-1.
Goals from Hákon Haraldsson and Mohamed Daramy secured the win for the Lions, as the Danish Superliga now splits in two – with FCK competing in the 10-game Championship Round.
"All in all, I think it's fully deserved, " says Neestrup. "We won this match, but of course it was close in the end after they scored.
"Viborg have been the best team we've faced here this spring, it was a tough match with high intensity. That's how it should be when two top teams meet, and there will be more of those matches in the final 10 rounds.
"I think we're in a good position until they got their goal out of nowhere, and then of course they pushed at the end. But one of our strengths is that we don't panic during the periods when we are second best. For most of the match I think we were clearly the better team and created the most chances.
"If you look a little beyond this match today, all in all I am really happy and proud of the performance the boys have delivered. It was our eighth Superliga win in a row and we haven't lost in half a year. I think that one of the most important reasons is to always go on the field with a healthy respect for the opponent we have to face, regardless of where in the table they are. We will continue to do that, and that is what will take us far."
Next up for FCK are 10 games in the Championship Round to determine the title. And Neestrup is looking forward to the challenge.
"Call us what you want. I say, as I have done from day one, that our goal is to win the Superliga and that has not changed," says Neestrup.
"But we have faced talented teams on our way, which we will meet again - but honestly, I also think that we are really good!"
One issue for Neestrup is having both Kevin Diks and Elias Jelert suspended after the pair picked up yellow cards. On the incidents, he adds: "Having seen both situations on TV, I don't think either card is correct. Suspensions are part of the game, but it's a shame when they're triggered like this."