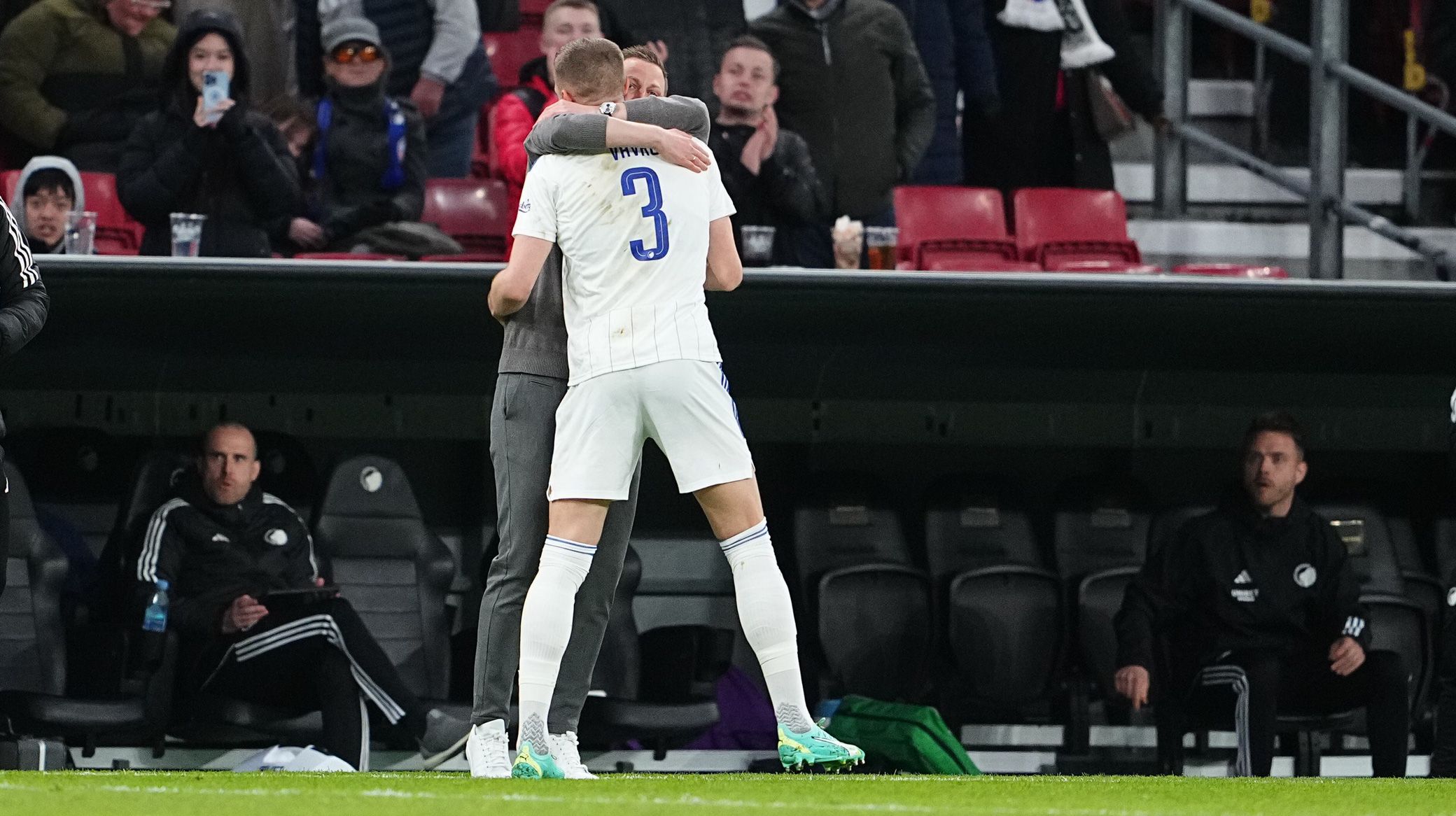 Lars Rønbøg, Getty Images
Neestrup: Final spot 'deserved'
05/05 2023 11:55
Jacob Neestrup says his F.C. Copenhagen players deserve their spot in this season's Danish Cup final after a rollercoaster two-legged semi-final with FC Nordsjælland ended in victory on Thursday.
The Lions beat FCN 5-3 in Parken to overturn a 3-2 deficit from the first leg a week ago.
It means the club will now face AaB in the Danish Cup final on Thursday 18 May.
And head coach Neestrup is delighted with how the players responded to Sunday's loss in the derby. 
"It will be a big day when we play the cup final, both for the club and for the people of Copenhagen. It is something we have prioritised this season, because it means a lot to us," says Neestrup.§
"I think we deserved to progress, looking over the two games. In the first match we had good control for long periods, and we were also really good today.
"It was a very open match today, which was what we expected and what we wanted. We had to compromise with some things in the game, but that's how it is when you hit the gas like we did. Both teams wanted to advance, and FC Nordsjælland must also be praised for the entertainment value tonight.
"The match showed that we have no difficulty in creating chances when we meet teams that want to get at us too. We recognise that we have had problems against teams like AGF and Brøndby, who sit very deep with a back five, so we must get better at solving that.
"But in games like this one, we created lots of chances. That's why I really felt safe throughout the match, because the players did what they had to, and I trust them, both in good times and bad."
FCN vs FCK on big screen
Next up for FCK is another clash with Nordsjælland, as attention turns back to the Superliga. The Lions currently top the table by two points over FCN, with six games of the season remaining.
Our away section for the game in Farum has long been sold out. However, fans can watch the match on the big screen at Carlsberg Away Days, which is held at the Old Irish Pub in Copenhagen.
More information about ticket sales for the cup final will follow next week - but first a very important away game awaits in Farum on Monday. Our away section is long sold out, but you can watch the match on the big screen at Carlsberg Away Days, which we hold at the Old Irish Pub in Copenhagen.
As for the final, the club will inform fans on the ticketing process in due course.