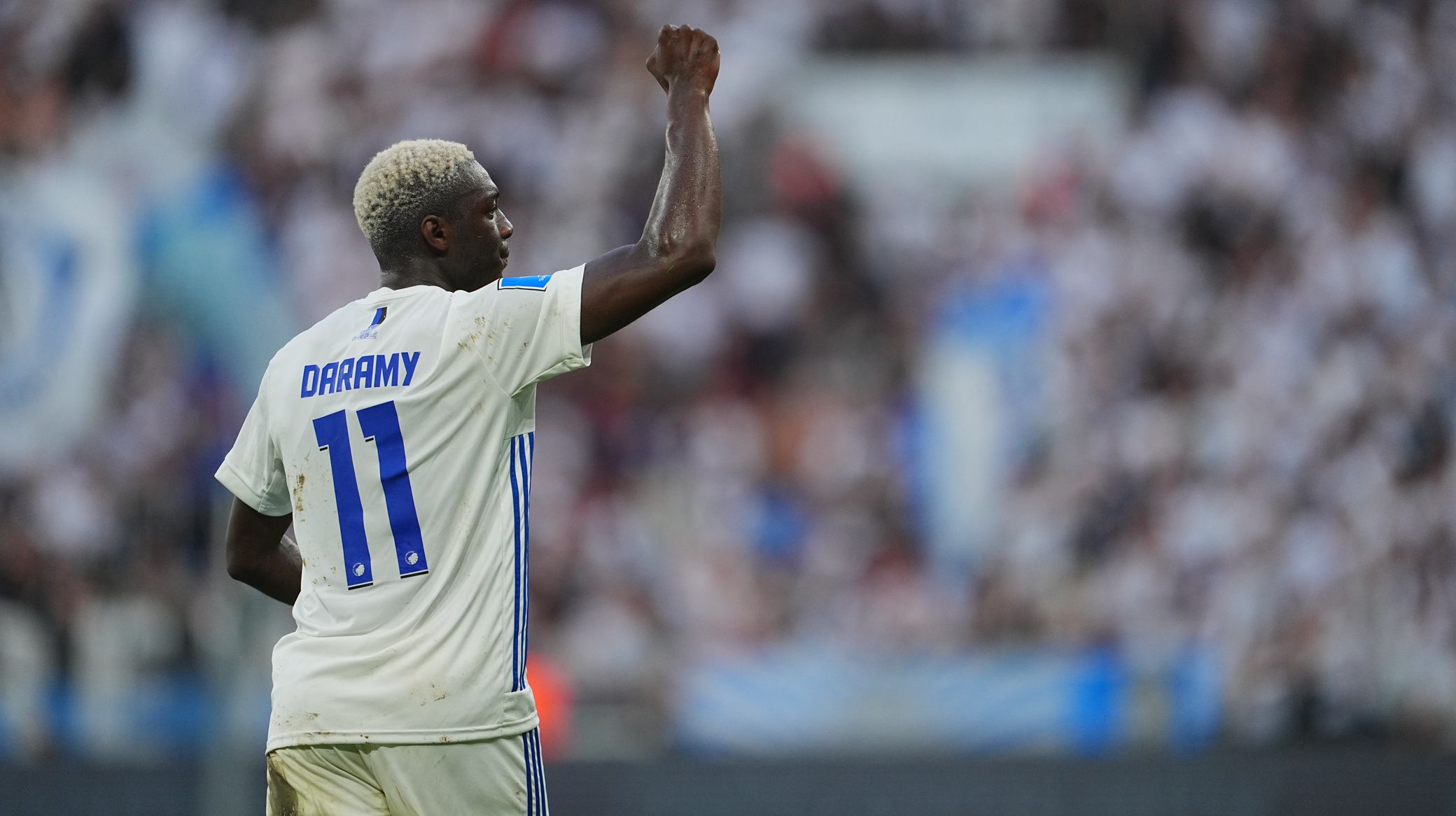 Lars Rønbøg, Getty Images
Mohamed Daramy sold to AFC Ajax
18/08 2021 17:30
F.C. Copenhagen have sold Mohamed Daramy to Dutch champions AFC Ajax. The deal is the biggest transfer in the club's history.
 
"It was not our plan for Mohamed to be sold this summer," says FCK sporting director Peter Christiansen.
 
"We would have liked to have kept him longer, but the bids for him were extraordinarily large, and Mohamed and his representatives have made it clear that they wanted the move.
 
"Therefore, for the club, it has been the right thing to try to get an agreement in place, and that we, in respect of each other, agreed that the work should be done properly before the transfer was finalised after our home game against Sivasspor.
 
Mo is on an upward curve
"Mohamed has developed well, he has repaid the confidence that Jess and the coaching staff have shown in him with plenty of good performances, and he has continued his upward curve from the end of last season and into this.
 
"From a sporting perspective, we will miss Mo in the short term, but we still have a very strong squad, which we will also invest further in.
 
"Mohamed is a fine example of development of talent that is being felt at the club, and our talent developers at Peter Bangs Vej can take their share of the credit for that. We wish him all the best in the future, and we look forward to following his career."
 
Daramy: A very special day
Daramy joined FCK from Hvidovre as a youth player and at the age of 16 became the youngest Lion to score on his debut.
 
"It's a very special day for me," said Daramy.
 
"I've been at the club for a long time and loved being here. However, I also feel like I'm ready for a new challenge, and I've always said I was interested in moving away if the right opportunity arose.
 
"I feel that this opportunity has now come and it is good for my development to take the step to Ajax before, perhaps, I may later take another step to an even bigger league. I am grateful that FCK have been willing to find a good solution for all parties.
 
"I have had a really good time at the club, both in the Talent Department and in the Superliga squad, where people have helped me and my family a lot. I would like to thank everyone for that.
 
"I would also like to thank the fans who have always supported me and given me confidence, even in the periods when not everything was successful. It has helped me a lot and I am sure we will see each other again in the future."
 
Everyone at the club wishes Mohamed all the best in the future and thanks him for his time at F.C. Copenhagen.