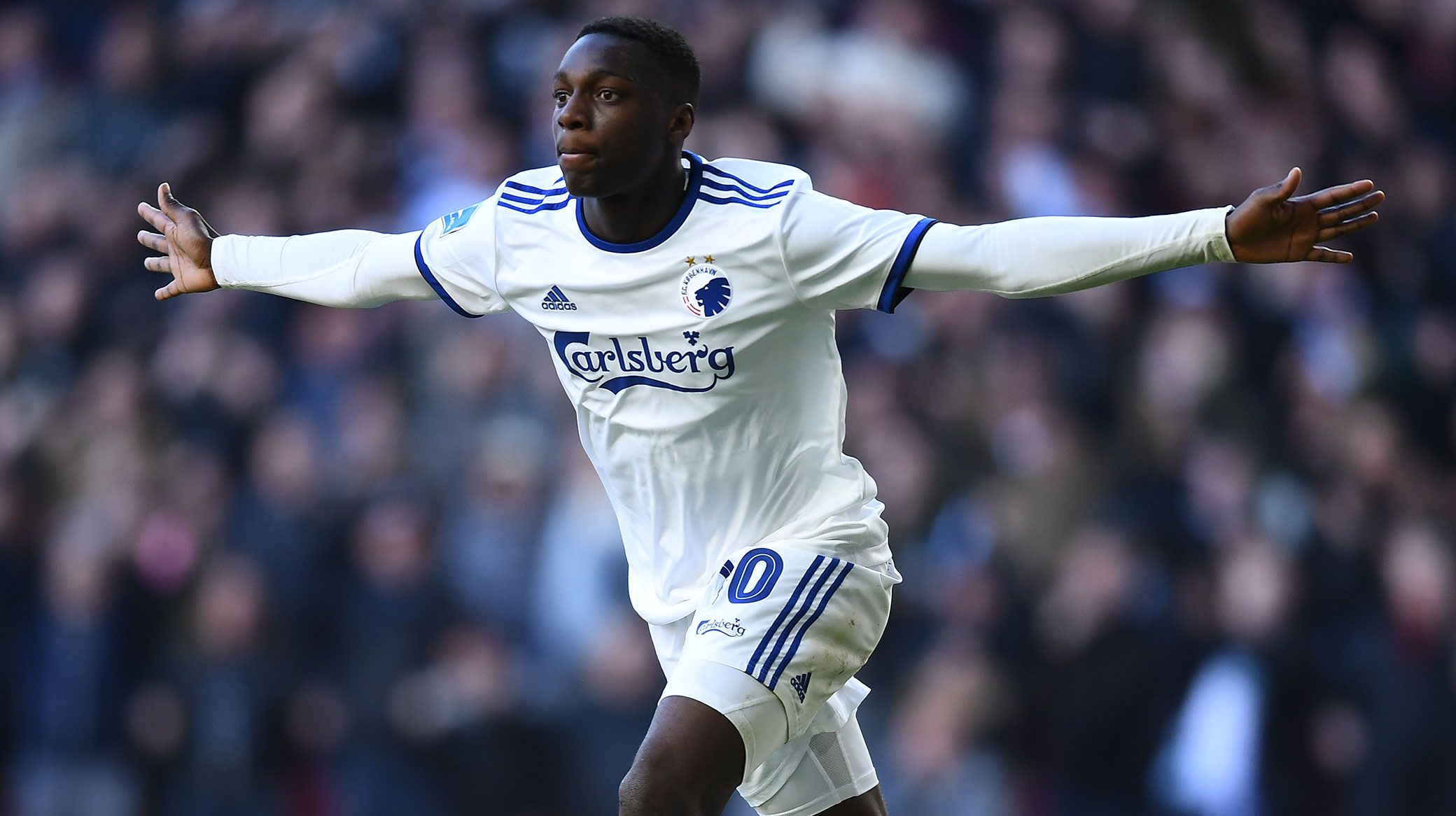 Lars Rønbøg, Getty Images
Mohamed Daramy honoured with KB talent award
01/05 2019 15:40
FC Copenhagen youngster Mohamed Daramy as been awarded with the 'KB Memorial Cup for his excellence this season.
Daramy, 17, has progressed through the KB talent system and make his FC Copenhagen debut earlier in this campaign.
The forward said: "It's a great honour. There are many legends who have received this award, so it's great for me to be part of such a great list."
The trophy is awarded every year to the KB talent of the year. Former recipients include Morten Falch, Claus Nielsen, Hjalte Nørregaard, William Kvist, Thomas Delaney, Andreas Cornelius and most recently Jonas Wind.
"It is a great way to focus on the talents in KB. When you look at the list of winners, you can really see that there are many talents that have come really far," Daramy added.
"You may well say that with the prize comes expectation, so I will do everything I can to keep going and earn my place in the first team, and I'm even more motivated now."
Check out the list of previous KB winners - stretching back to 1944 - here.